Seeking an interview or article?
Thanks for considering and contacting me to co-create an outstanding interview or media mention with you, and/or to submit articles to your publication. It will be my pleasure and privilege to serve you and your audience. To ensure we have a hassle-free and awesome exchange of ideas, I'm providing the items Media pros have found to be highly useful in their scheduling and programming process.
Media Kit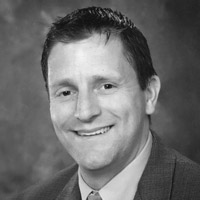 Karen has knocked it out of the park AGAIN. A data-packed, awe inspiring, and valuable resource for any media platform or a great choice for spot on commentary.
Aaron D. Murphy - Co-Host of Booming Your Bottom-Line
Supplementary Materials for Media Kit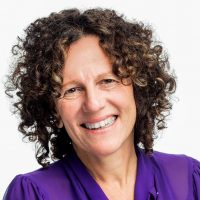 Karen Sands is one of this country's treasures. She is a passionate, brilliant thinker, and cutting edge visionary on the cutting edge of writing a new story for our age.
Lisa Smartt - Professor & Author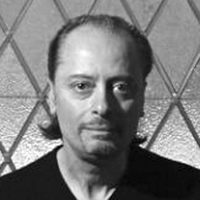 Seldom moved by a guest, Karen has been one of the few. She speaks to timely and timeless topics.  Her on-air delivery is compelling. Karen's a must have as a regular contributor or guest spots!
Paul Cavalconte - Host, Formerly CD 101.9, Currently WQXR-FM

Just got done finishing your GNG book which was incredible. Thank you. I took a liking of your statement: " I've been know to get rather passionate when I speak about the paucity of career changers and younger generations enrolled or even interested in the field of aging." Why wouldn't I commit to becoming a major figure in designing a future I surely will be part of!? I could rave on forever!
Joshua McCarthy - age 29
Articles & Media Interviews
Media Interviews
Take a peek to enjoy Karen's sampling of a variety of media interviews.
Published Articles
Sample some of Karen's most popular articles from an array of prestigious journals, and digital media platforms, and her blog, The Ageless Beat.

Encyclopedia of Gerontology and Population Aging pp 1–7
Gray Is the New Green: Opportunities of Population AgingSM
The Positive Side Of Being An Invisible Woman
As a Leader What Keeps You Awake at Night?™
Soul & Money in Business: Women's Secrets™
How a Graying Globe Can Keep Your Business in the Black
Marketing to ageless women with values and transparency™
Why the 'old' story of aging no longer applies
Discover more good reads on Karen's Ageless Beat Blog
Karen Speaks 
Ask Karen
If you have any questions or need something in addition, please contact me directly.
Find Karen Online
Karen@KarenSands.com
Phone: +1.203.266.1100
LinkedIn: https://www.linkedin.com/in/karensands/
LinkedIn: https://www.linkedin.com/company/futures-by-design-institute/
Facebook: https://www.facebook.com/KarenSandsMCC
Primary SME website: www.KarenSands.com
New Umbrella site: www.FuturesbyDesignCollabs.com
New website/Online academy for professionals: www.AgelessWayAcademy.com
Karen's Best Selling Books (a sampling)
Futures by Design
Gray is the New Green
The Ageless Way
The Greatness Challenge
Visionaries Have Wrinkles
Karen's Bookstore
---
Future by Design Collabs
Ageless Way Academy is coming soon!
Move ahead of the curve of change! Rise above all the noise to stand out!
Learn more about AgelessWayAcademy/FuturesbByDesignCollabs.com's programs for certification renewal CEUs, and for Certification(s). Enter your name and email below to be alerted when FuturesByDesignCollabs.com launches with our Trailblazing Advantage Master™ learning series: