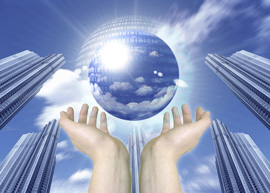 Your Future is Here
More and more people today yearn to focus on what really matters—in our lives, our work, and our world. But too many of us believe we have to choose between profit and purpose. The exact opposite is true: The more successful we are, the more of a difference we can make.
For evolving business owners and aspiring entrepreneurs, this means transforming your business model to meet the Triple Bottom Line—People, Planet, Profits.
For visionary professionals and executives, this means combining personal and professional mastery with planetary impact in everything you do.
For all of us, sustainable success that makes a difference in the world is about bypassing the status quo, getting conscious, and going beyond the rules, morphing the ordinary into the extraordinary. This is today's new call to action.
As the Everyday Futurist, I am here to guide you in answering that call and show you how to reshape your vision into a sustainable future that matters.
Throughout this website, you will find a wealth of resources rooted in my expertise as a Professional Futurist and certified Master Coach. This unique combination enables me to use scientific, strategic, and intuitive tools to identify major trends that will affect your personal and professional tomorrow—and our global future—as well as the next concrete steps you can take to shape the world and your role in it.
Whether you are starting your own business, changing or reinventing your career, or transforming your organization, you can do well while doing good. 
In fact, your future—and the future of our planet—depend on it.

The Latest from My Blog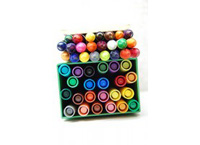 In Monday's post, I answered one of the most common questions people ask of me: What is a futurist?... Read more...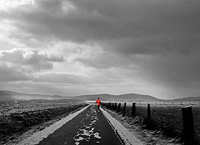 One of the most common questions I get asked is, what is a futurist? (And the corollary, of course—what... Read more...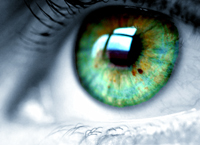 I've written a lot about the visionary voice we all have inside us, the qualities of a visionary and... Read more...
As Seen In:







Adam Broderick Salon & Spa- Southbury, CT

AGELESS BEAUTY

Date:
Wednesday, May 7, 2014

6:30-8:30 pm
Hickory Stick Book Store, Washington Depot, CT

Visionaries Have Wrinkles



Sunday, May 18th, 2014


2:00-3:30 pm ET
Lutheran Community of Brooklyn, NYC

Visionaries Have Wrinkles



Thursday, June 19th, 2014


Starts sharply at 4pm-5:30pm
More from Karen Sands






KarenSands.com is the portal site of Karen Sands, ICF-MCC, BCC, The Everyday Futurist, a Certified Master & Mentor Coach, GeroFuturist, mentor to visionaries, and advocate for women. In Karen's 40 years' experience as an expert consultant for evolving and aspiring entrepreneurs and leaders across generations, as well as those serving the 50+ market, her writing, speaking, coaching and consulting has guided individuals and businesses to sustainable success that matters -- not only to them but to the world. To learn more about Karen's paradigm-breaking work in Ageless Futures Across Generations, visit AgelessFutures.com.