Are you an audacious, conscious entrepreneur, a world shaker and change maker who wants to Rock Your Age?

Your new Ageless Story begins now!
Ageless? It's a Shift. It's a Stage. It's a Perspective. It's a Way of Being. It's a Gift.

Go Beyond Age to Transform Your World and Become the Visionary You Are Meant to Be!
Make Yourself Visible
Roar Your Stories
Create More Impact
Influence Generations
Dare to be Bold
Monetize What Matters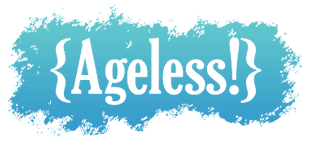 Now, more than any other time in history, we are poised on the cusp of an exciting era, especially for those ready to make a difference in their lives, in the lives of their clients, and in the world! I invite you to be part of shaping the new Ageless story for our times – one that shifts us beyond age to guide us to Unleash our Signature Greatness DNA so we can realize our aspirational world changing, money-making futures that matter!
Consider me your Age-Friendly Guide on The Ageless Way.