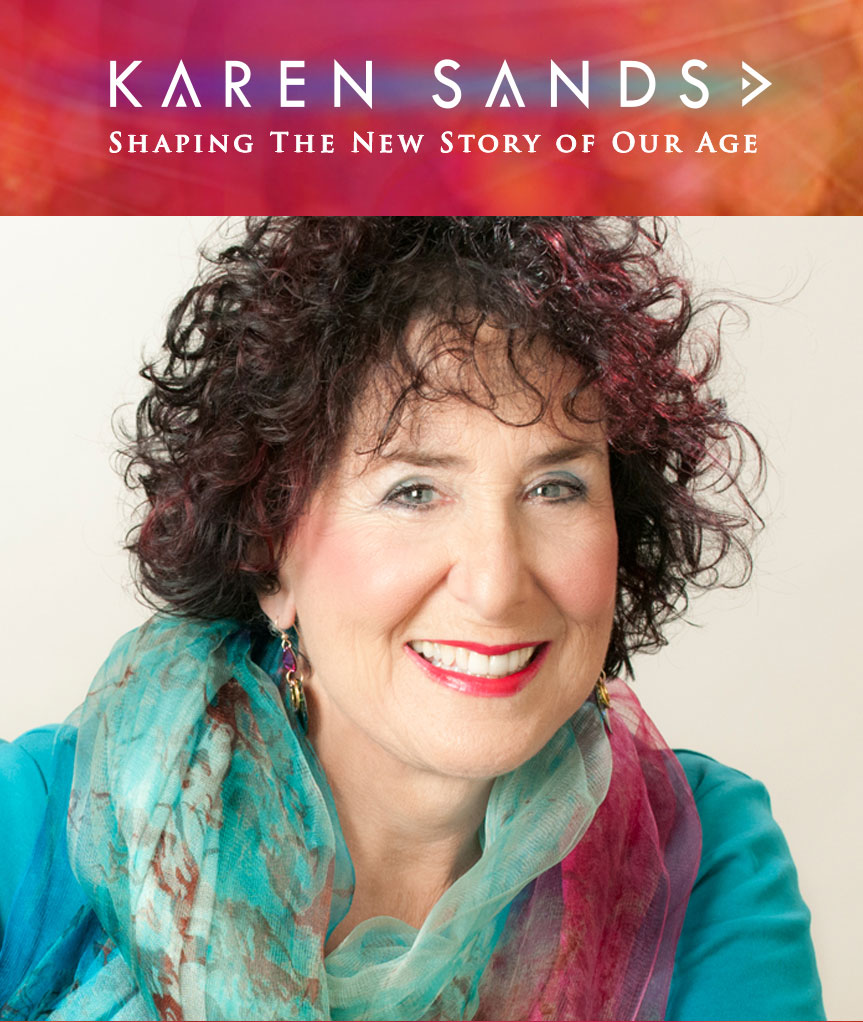 Calling all visionary leaders,
conscious social entrepreneurs, audacious
world shakers & trailblazing change makers to-be...
Your Ageless Story Starts HERE.
Rock Your World and Your Revenues.
by Creating New Futures by Design™
It's never too late...or too soon to reimagine tomorrow!
Increase your impact and income by leveraging
the new opportunities of the Longevity Economy.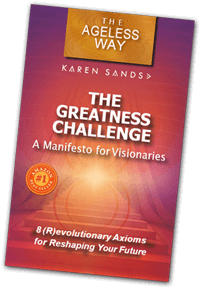 Lead Others in Ways You've Never Before Imagined!
The Greatness Challenge: 8 (R)evolutionary Axioms for Reshaping Your Future
Discover the fundamentals of leading and living with your greatness in challenging times by applying the 8 (R)evolutionary processes, models, and principles from Karen's 40+ years as a consulting futurist and masterful coach.
Recognized by Forbes as "One of the Top Female Futurists Worldwide" (2020), and by Bruce Rosenstein, Managing Editor of Leader to Leader as "Among the Top 42 Leading Futurist Authors Past and Present" (2021), and "One of the Authors of Top 55 Books on Longevity and Productive Aging" (2022), and listed on Futurist Ross Dawson's Top Global Female Futurists (2023)
AS SEEN IN:

KAREN SANDS, MCC, BCC
The Wisdom Futurist:
An Oracle for Today and Tomorrow
A leading-edge futurist, educational gerontologist, strategic partner, world-class, high impact master coach, visionary game changer, firecracker keynoter & best-selling author, I boldly advocate for the new story of our AGE.
My mission is to make the future work by preparing you, your loved ones, your community, and your enterprises for an unfamiliar, always changing disruptive future—super charged by global megatrends with local impact, redefining our current VUCA times while future-casting our near and distant futures.
WATCH THIS
I'm an Ageless Visionary with Wrinkles who empowers people to rock their AGE. 
I shine as an out-of-the-closet Transformational DisruptorSM offering professional executive-leadership development steeped in my Whole Brain Foresight™ and Continuous Quality Improvement models and Ageless Way™ principles to integrate into your personal life and into your enterprise(s) and systems.
But most of all, I care. I care about how we, as human beings, show up in the world—regardless of our age or gender or life so far. I care about those people who believe that it's too late for them or that their time has passed. I care equally for our younger generations too distracted by VUCA Times to explore and prepare for their longevity as Super Agers. I care about the future of education, especially adult education and the import of life long and long life learning.
I care because I want to tell them the truth: that it is possible to rock your AGE at any stage in life, and that the future is 100% theirs for the taking.
With a focus on Shaping a new Story of our AGE in the marketplace, workspace & your space, I guide go-getters, conscious entrepreneurs, trailblazers and visionary leaders who are ready to shape the world and their role in it. Most especially women…and the men who love and encourage us to be our greatest rendition of ourselves.

The same men and women who worked to shatter the glass ceiling now seek to soar beyond the silver ceiling as they harness the Longevity Economy to realize their fullest potential, leaving a visionary legacy for generations to come. It's time for you to rock your AGE!
Want to join them?
Go beyond age to become the visionary leader, world shaker and change maker you've always known you were destined to be. It's time for you to soar.
Make Yourself Visible
Roar Your Stories
Create More Impact
Influence Generations
Dare to be Bold
Monetize What Matters
Increase your impact and income by leveraging the new GeroBiz™ opportunities of the Longevity Economy
Let me Ask You as a Trailblazing Game-Changer What Keeps You Up At Night?
End your sleepless nights. Say YES!...and discover the HOW!!!
Consulting, training, coaching & educational programs for executive-leaders, entrepreneurs, professionals, academia, non-profits, & businesses, who want to capture the hearts & minds of professionals over 40 & ready to hit delete on ageism.
Leverage the aging of business & turn the business of aging on its head!
Discover how age is an asset, not a liability…and gerontology, wellness & longevity the New AGE career specialty!
Get ahead of the change curve in these VUCA times by taking advantage of cutting-edge methodology, breakthrough approaches, processes, models and effective tools that will transform your strategies to make YOUR GeroBiz™ Rock!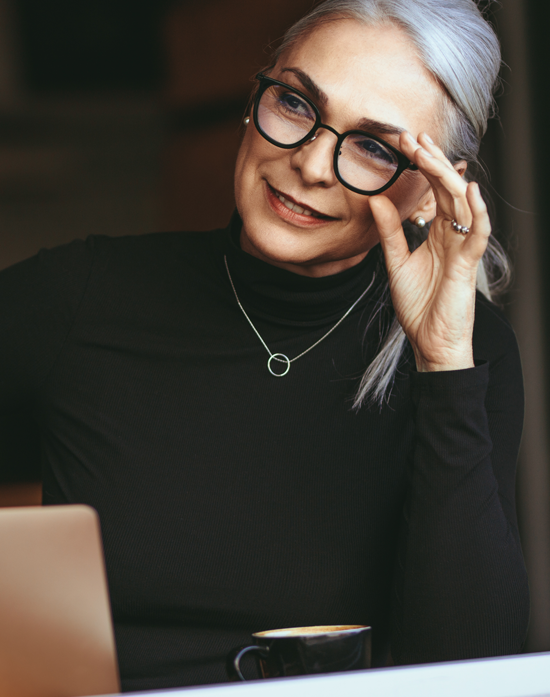 Work With Karen to Discover the Ageless Edge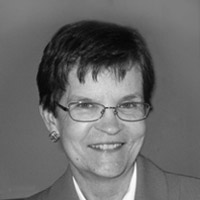 As I am approaching the second half of my life, I am more and more interested in self-improvement and introspection. Karen provides a chance to reflect quietly but with an expert leading me through. The Ageless Way is an absolute must as a program for alumni, continuing education and graduate students.
Barbara Grummet - former Dean, Russell Sage Graduate School, currently, CUNY


Karen helped me to see myself as I truly am. A gifted, insightful, intuitive and very wise masterful coach, she has helped me design and install a wisdom chip that helps me be conscious about why I'm making decisions so I can align with what I want vs. going with what others expect. My professional leadership and communication skills have also been greatly enhanced by our work together. Karen doesn't sugar coat the truth and she doesn't let me off the hook, yet she makes me laugh! And she does this all by phone—without the benefit of visual cues! I think of Karen as "wisdom on call."
Jonna Kurucz - Staff Vice President, Health and Wellness, Anthem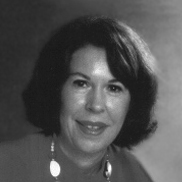 Karen is a joy to work with. Her enthusiasm is as wide as her field of expertise. She draws from across the leading edge – from new understanding of the strengths of feminine consciousness in us all to new ways to make life at every age a creative adventure.
Lynn Schroeder - President of SuperLearning, Author of SuperLearning 2000, Super Memory & more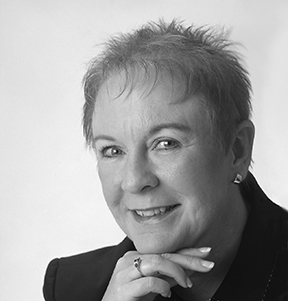 With quintessential grace and clarity of vision, Karen celebrates the abundant power of the aging wise woman. She will inspire those of any age who are drawn to explore the depths of their own authentic power. The time is right now, but her messages are timeless.
Jan Austin - MCC, BCC, President, Potential at Work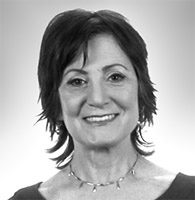 Boomer Women will be powerful drivers of the Longevity Economy itself for decades to come. And right now, they are reinventing aging for everyone. Sands shows how to enjoy the ride.
Elsie Maio - Founder of Humanity, Inc./The SoulBranding℠ Institute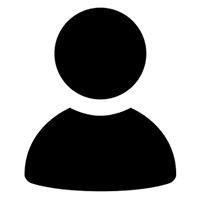 I worked with Karen for a number of years. She is a creative thinker with an uncanny understanding of the current marketplace and a unique ability to make on-target predictions about the future. She's capable of recognizing the earliest signs of emerging trends and understanding their significance for individuals and society as a whole.
Ruth Block - Former Chairwoman & CEO, Equitable Variable Life Insurance Co., E.V.P & chief Insurance Officer, The Equitable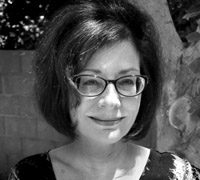 Karen is a Visionary Woman GeroFuturist who empowers seasoned and emerging women with the power to make change happen. She is warm, wise, loving, authentic, knowing, and hysterically funny… brilliant along with able to integrate her extraordinary knowing with deep meta thinking to shift perspectives and outcomes. But that's not all, she's also incredibly grounded, offering a wide deep vessel… and has the creds. too!
Jeanne Lombardo - Futurist, Editor and Co-Author of Mind Flight: A Journey into the Future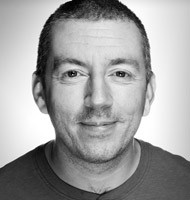 Karen is a talented and highly experienced masterful coach & mentor, who is patient, quick, and extremely adept. Her mentoring, coaching and advice are grounded in fact, oriented on outcomes, not in speculation. Karen's success in helping me to make progress has been her tell-it-like-it-is honesty, and directness about my shortcomings and failures, as well as my strengths. For me as a midcareer, budding academic and professional, Karen has an important eye on finding ways to make money from what I do!
Dr. Max Little, Ph.D - TED Fellow, Professor of Mathematics, Cambridge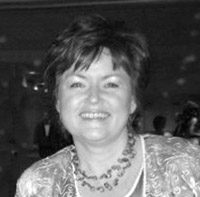 3 Karen walks the talk, moving through time radically reinventing herself and transforming us with her "changing you" tools that help the rest of us live to our fullest. She is my touchstone to my truth and self-love.
Mary Madeiras - T.V. Director and Independent Filmmaker, Producer, two-time Emmy winner
BOOKS & MORE BY KAREN SANDS
Rock Your AGE . . . One Ageless Story at a Time
Every book in this series is dedicated to empowering women and men around the globe to put their stamp on the world in a way that's meaningful to them—regardless of their age and regardless of their calling.The message? We're living in a new reality; one in which the possibilities are exciting, limitless, and expansive. Get ready to experience content that is empowering, transformative, and (most importantly) actionable!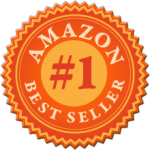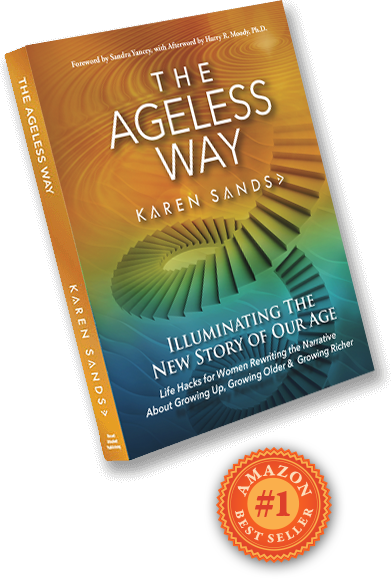 A gift from Karen
DOWNLOAD A
FREE MINI-BOOK


FROM THE AGELESS WAY

Want to learn the life hacks you'll need to rewrite the narrative about Growing Up, Growing Older and Growing Richer? Learn about the Longevity Economy to grow your GeroBiz™ and how it affects YOU?

Be part of shaping the new Ageless story for our times – one that
Transcends age in the workplace, the marketplace and in your place!

Get a sneak peek into Karen's Amazon #1 Best Seller The Ageless Way! Enter your information below for instant access to a FREE mini-book, "The Origins of the New HERstory of Our AGE".
POPULAR POSTS FROM THE
Ageless Beat

BLOG
More and more companies are recognizing that an investment in employee well-being is an investment in sustainable success. This goes right along with the trend toward green business practices, which consumers actively look for when choosing among companies to patronize. In other words, sustainable business in the 21st century is one that meets what I've […]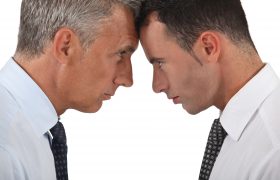 All over the world, people are working past the usual retirement ages. In some cases, this is due to the minimum age rising, and in others, people need or want the income, the security. But, as I've discussed before, many people are continuing to work because they want to, because being 65, 70, 80, even 90 is not the same today as it once was. The idea of retiring at 65 today often feels as foreign as it would feel to a 45-year-old.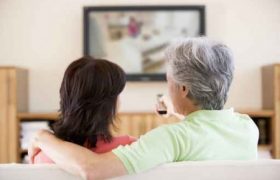 Once in an Engage Boomers article on Mediapost.com, Expressing Herself: What Marketers Can Learn When Madonna Tackles Ageism, Mark Bradbury discusses how cultural attitudes about age commonly shift as people enter their 50s. Sharing negative ageist comments (e.g. "old hag") made about, of all people, the vibrant, successful 56-year-old performer, Madonna, he inquires as to […]