Recognized by Forbes as "One of the Top Female Futurists Worldwide" (2020), and by Bruce Rosenstein, Managing Editor of Leader to Leader as "Among the Top 42 Leading Futurist Authors Past and Present" (2021), and "One of the Authors of Top 55 Books on Longevity and Productive Aging" (2022), and listed on Futurist Ross Dawson's Top Global Female Futurists (2023)
AS SEEN IN: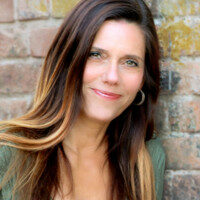 Karen has a fire about her that is infectious. The entire room was on the edge of their seats. Karen shared her thunderous clarion call. She has a tremendous sense of humor, and her years of experience as a transformational "Gero-futurist" offers keen insights. I highly recommend her work for any keynote, workshop or conference.
Kari Cardinale – Founder of Age Without Borders - Sr. VP Digital & Alumni Strategy at Modern Elder Academy
Leading GeroFuturist Expert for the Longevity Economy
As keynote, convener, seminar leader, moderator or panelist, workshop presenter or plenary speaker, Karen speaks at numerous university settings, corporate and conference events, forums, and workshops about the emerging future: the global & local impact of  elongated longevity & population aging, the contributions of SuperAgers,  the disruptive Longevity Economy, the future of work & leadership, women & the future,  gendered ageism, the business of aging & aging of business, the new millennium workplace, current trends, transformational executive-leadership coaching, visionary leadership, retirement, positive and conscious aging, as well as personal and global change, and transformation across generations. All interwoven themes for every sector and field across the nation and the globe to ready for continuing VUCA Times.
Over the years, she has also been interviewed by CNN, Wall Street Journal, Cosmopolitan, the Washington Post, and the Boston Globe and been a featured guest on various radio and television talk shows, and online platforms, e.g., The Shift Network and many podcasts. Karen has also been profiled in several best-selling books, e.g., Superlearning 2000 and Super Memory, both by Sheila Ostrander and Lynn Schroeder and elsewhere. 
More recently recognized by Forbes as "One of the Top Female Futurists Worldwide" (2020), by Bruce Rosenstein, Managing Editor of Leader to Leader as "Among theTop 42 Leading Futurist Authors Past and Present" (2021), and "One of the Authors of Top 55 Books on Longevity and Productive Aging" (2022). Listed on Futurist Ross Dawson's Top Global Female Futurists (2023).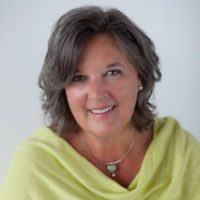 To experience Karen Sands is to know and feel her passion, wisdom and expertise as a leading GeroFuturist. Karen is a true trailblazer. Her message is not heard it is felt. To embrace these changing times as women requires us to align ourselves with knowledge, courage and action. Karen possesses all three and will lead us into the future. Her signature talk "The Greatness Challenge: Woman & the Road ahead" is a "MUST" for all women wanting more from life!
Paula Jean Burns - Chief PURPOSE Officer of Life & Business
When Karen speaks, she speaks on topics including:
Get Paid What You Are Worth™
Women and the Road Ahead™
As a Leader, What Keeps You Awake at Night?™
Get Real, Get Paid, and Get Results in the New World of Aging™
Gray is the New Green:Leveraging the Longevity Economy™
The Business of Aging/Ageing™
Midlife in the Fast Lane: Shifting Gears, Changing Lanes or Going Off-Road?™
Women Mean Business, Boomer Women Mean Big Business™
Who Am I If I'm No Longer Young?™
Hot Boomer Futures™
Positive Aging (including Conscious Aging and Aging Consciously)™
Ageless Aging and embracing The Ageless Way™
CoHERency:Women Leading the Way™
Bridging the Gap: Bringing Care & Profits Together™
Monetizing Positive Aging/Ageing Sector™
Visionaries Have Wrinkles: Serving the Generation Who Will Change the World…Again
Mastering Reinvention (in Midlife & Beyond)
The Greatness Challenge™
Ageless Reinvention™
Agelessness Across Generations™
Women Leading the Way: The New Greatness
The Longevity Economy: Crisis or Opportunity?™
Forging Ageless Futures for Intergenerational Trailblazers™
Together, we can create a memorable program that will keep your audience coming back for more. Please contact Karen for more details about how we can awaken the visionary within every single person in your audience.

Blew Me Away! Karen Sands talks about reinventing our coaching business and honing skills to stay in sync with our maturing clients. I visited her website and Ageless Beat blog. The top entry in her blog was "What Do Boomers Really Need?" It blew me away. Her presentation was top of the line!
John McCarthy - ICF-CT Past Chapter President
Need a provocative keynote or seminar leader who can help reshape your audience's future? Karen can help with that, too. Get in touch for more information.
Download Karen's Speaking 1-Sheet

I was so impressed with Karen's presentation that I had one of our writers interview her about executive coaching for our publication Best Practices in Human Resources. The first interview was so successful that the writer interviewed her again, this time about mid-life and ageless futures coaching. Her enthusiasm for these subjects was contagious!
Elaine Quayle - Executive Editor, Business and Legal Reports, Inc.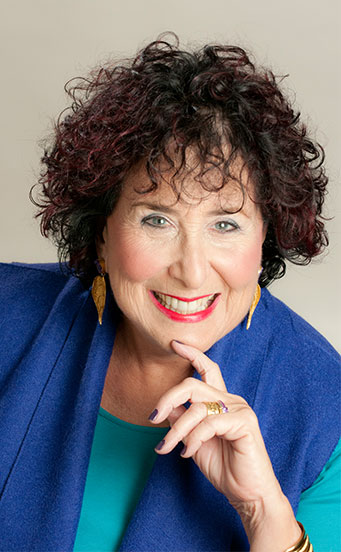 A Lasting Impression
We are living in a NEW AGE. We are a new age. Which means most of us are unsure of our footing in today's ever-shifting landscape.
As keynoter, convener, seminar leader, moderator or panelist, workshop presenter, or plenary speaker, Karen guides audiences to ground themselves in what really matters and to pursue their Soul's purpose so they can experience the power of personal, professional, and global transformation–while creating money-making futures that matter…she ignites audiences to become the Ageless visionary leaders we are meant to be.
If you want your audience to . . .
unleash their potential for greatness and sustainable success;
fully understand how to transform themselves to transform the world;
rock their age while also rocking our AGE;
not only get fired up about their future but stay fired up about it;
Karen is the speaker for you.
Download Karen's Speaking 1-Sheet
Changing the Future, One Audience at a Time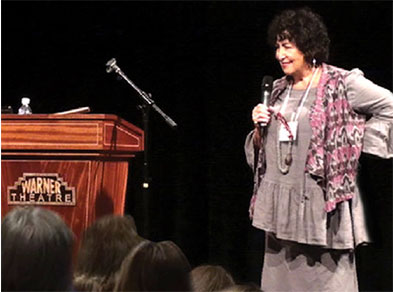 What Karen can do for your audiences
People everywhere have one thing in common—an uncertain global future and questions about their place in it.
Whether your audience consists of rocket scientists, artists, small business owners, executives, retirees, or stay-at-home parents, everyone is looking for an answer to the timeless question: What's next for me? For us? How do I rock my AGE?
As the leading GeroFuturistSM on the Longevity Economy and Ageless Aging, author of 9 books including Visionaries Have Wrinkles, Gray is the New Green, The Greatness Challenge, Futures by Design, The Ageless Way and creator of The Ageless Way book and programs, ICF-MCC-Certified Master Coach & Mentor, CCE-BCC-Board Certified Coach, TED Fellows Support Coach, Author, Blogger, and Speaker, Karen invites audiences to answer these questions for themselves (and for the world) by awakening their Inner Visionary and responding to their call to greatness at every age, as they create Futures by DesignSM. 
This is about professional and personal reinvention. It's also about evolving local and global transformation fostered by visionary leadership. It's ultimately about making the future work at every age and stage along the life course and career trajectory.
But it's also about redefining success—and your audience's higher purpose, which is to serve others through their gifts while rocking their world, and our Age.
THAT is greatness. And that is the call for all of us for today . . . AND tomorrow.
The problem is, most of us don't know how to monetize our visions into sustainable futures that matter in the midst of the emerging Longevity Economy and for all the tomorrows for at least 7 generations ahead.
But Karen does. In fact, She's done that, several times.
And Karen can show your audience how they can do the same.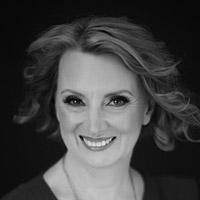 Working with Karen Sands is pure joy! My event attendees raved about her "aging is optional" message, guiding us on a journey towards self-discovery, sharing her extraordinary gifts. Seeing her in action is your first thrill and the second is experiencing her insights as she brings you clarity to your vision. When she speaks to a group you somehow feel she is speaking only to you, Karen is nothing short of amazing!
Anne Garland - Executive Managing Director, eWomen Network, Hartford & Shoreline
Visible Results.
No matter your core focus, the odds are that your audience includes a significant number of women over 40-plus and baby boomers.
This group has never been content with the status quo, and the message that aging does not equal irrelevant or invisible will speak to every single one of them.
By integrating complex theories and experiential learning, Karen puts a fresh spin on business, professional, and personal challenges and help people tackle an array of concerns, from disempowering daily stressors and deeply soul-felt philosophical questions to difficult choices and the challenges of uncertainty and aging.
When Karen speaks, she shares research, strategies, and from-the-gut motivation to encourage them to create a future that matters—to them and to all of us. And not only does Karen call them to step into their greatness, but she teaches practical applications that can be used immediately to generate visible results; results that are monetizable and sustainable.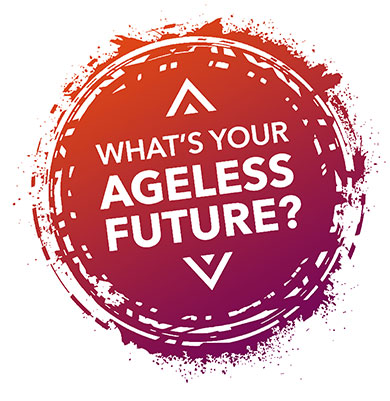 Karen Sands, the leading GeroFuturist, led us in a rivetting meaningful meeting, introducing her core material that she is making famous: Visionaries Have Wrinkles: Coaching Boomers Who Will Change the World...Again.
Marnee Weber - ICF-AZ VP Programming
As a trailblazing, game-changing master and mentor coach, she is multifaceted as a transformative life & legacy coach, visionary leadership coach, encore seeker coach, strategic business coach, but most of all a coach for the future, Karen engages at every age.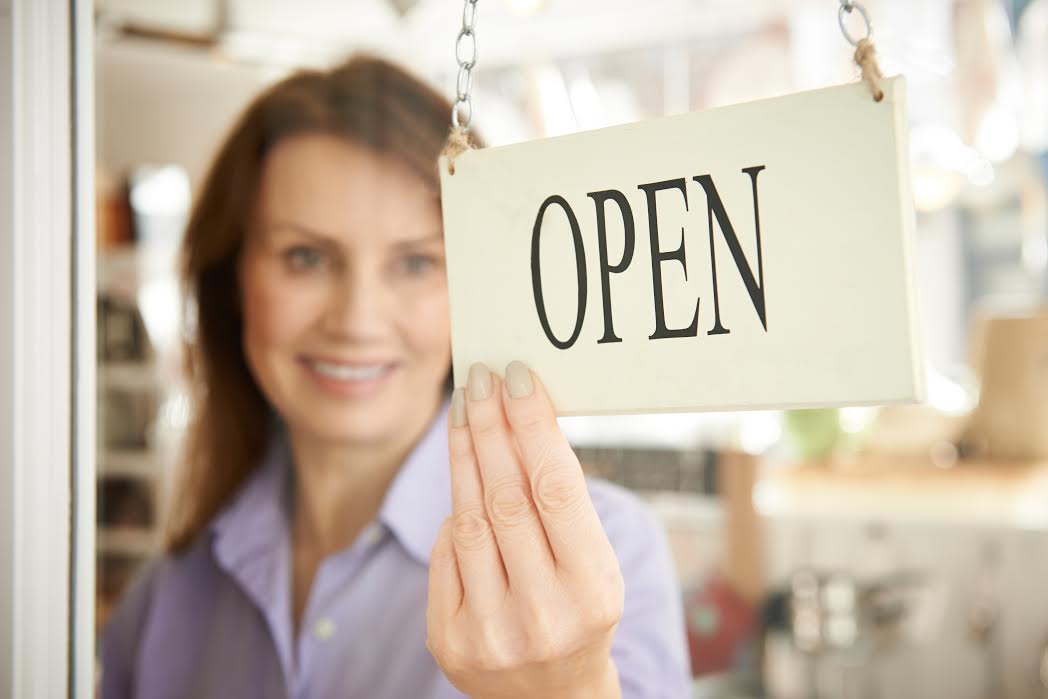 And she's an advocate: for transforming the conversation around Aging and illuminating a new story of Ageless Aging while creating new multigenerational collaborative opportunities at the forefront of the business of aging and innovation to make the future work across generations.
Karen's continuous self-improvement/development model moves people to perform better, achieve more, and explore what it means to be truly fulfilled as they confront accelerated global change, cultural breakdowns, and personal transitions on their way to promising personal and professional futures.
No matter how your audience defines greatness and success, or agelessness and longevity, Karen will guide them toward achieving it.

Karen Sands rewrites the stereotypical—and, frankly, inaccurate— a narrative of female aging as a journey toward irrelevance and decrepitude as the joyous, productive, and dynamic stage of life that it can be. Using a lively combination of stories, analysis, and provocative questioning, Karen persuasively shows how life and work after 40 may be the most satisfying years of our lives.
Amy Zalman - Ph.D., CEO World Future Society
Together, we can create Ageless futures that matter.
Download Karen's Speaking 1-Sheet

I found Karen to be thorough and informative while at the same time capturing and keeping the attention of all of us through her very personal and upbeat style. What particularly impressed me was her ability to provide the content of the workshop that was presented in the marketing materials while also customizing it to meet the individual demands of the workshop participants. Karen delivered information that was thought-provoking and caused me to continue to think after it ended. I highly recommend Karen's work. You will not be disappointed.
Deborah Polydes - LIMRA
From Prophet To Profit
Over 40 years ago, Karen was one of a growing number of women becoming leaders, breaking through the glass ceiling and multiple barriers to our advancement and gender equality.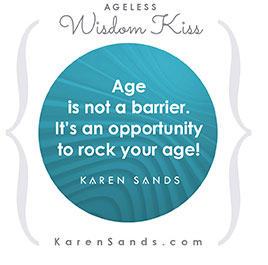 A decade later, she accurately forecasted the coming impact of the "Graying of America" on our future workforce, global competitiveness, and ultimately on our personal and professional lives.
And Karen knows business. She's been an innovative educator, an enterprising nonprofit and for-profit entrepreneur, as well as a highly successful startup and turnaround visionary line executive (or "intrapreneur") in the financial services industry.
In the '80s she led, educated, and trained thousands at AXA/Equitable Financial Services Advisors in the retirement planning space. Karen became a well-regarded futurist in the study of emerging trends and led the call for private retirement planning for high net-worth clients and firms.
As a visionary change agent, she was dedicated to contributing to the Triple Bottom Line of People, Planet, and Profits, while bringing deeper meaning and a greater sense of collaboration to the people and teams she worked with. Karen also served as an Executive Coach & Mentor to her "new breed" of cohorts; down-line managers and company-wide fast trackers.
In 1988, Karen returned to social entrepreneurship. Mainly because she was on a mission: to have a greater impact on the future of seasoned individuals who could, in turn, have a greater impact on the world at large. That continues to be Karen's mission today…only now more committed than ever before on bringing The Ageless Way and Gray is the New Green new story to the marketplace, the workplace and your place.
You can read more about my story here.

Karen provided an avenue for our members to look within …and how to get future savvy. A boon in leading their associations and their careers as association executives.
Susan Elias - Education & Membership, New York Society of Association Executives
Need a main stage keynote,  a breakout presenter, or Summit Expert who can help reshape your audience's future? Get in touch for more information.

Karen just presented at our Top Producers Club meeting. She did a great job getting us to realize our motivations and focus on what we can do to increase our business. I highly recommend Karen as a speaker for you corporate sales forces!
Stacey Matthews - The Matthews Group, William Raveis Real Estate
Download Karen's Speaking 1-Sheet

Our Members Were Brought to Their Feet! Karen arrived ready to give it her all. She facilitated a valuable interactive keynote and our members were delighted! I was so very impressed with her skill in speaking & facilitating that I plan to invite her back for follow-up presentations.
Patti Urban, Your End of Life Doula, Founder of SASN