Generosity, Gratefulness and Grace.

Sound like you?
If so, you're a lot like my clients.
One woman client, Ms.Clio, recently did something extraordinary. I know you'll enjoy reading about what she did to take my breath away.
It's mid-afternoon on the day of the once in a lifetime (every 99yrs) seen Solar Eclipse over a wide swath of the U.S.A. I was in total awe witnessing this cosmic spectacle unfold.
To maximize my experience and its impact on my psyche, I read both astrological and mythical interpretations of this cosmic event. What I gleaned is that whatever comes up during the darkening phase is to be released as "completed forever more."  Equally vital to contemplate, is that whatever shows up as the moon's shadow moves over and away from the sun to reveal its brilliance, a new phase begins, heralding new opportunities for months and months to come.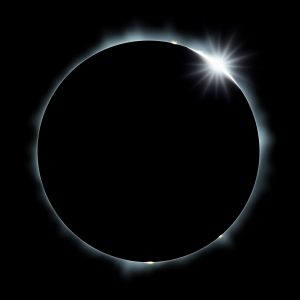 Long ago I embraced the mysteries and gifts of messengers and auspicious events.
Just as I looked away from the darkening sky, my cell phone pinged. To my total shock an incoming email with the subject line: "57 Greene Street Soho" showed up. I read the "out-of-the-blue" message just as the moon's shadow moved out of darkness into its last phase of the solar eclipse. It was a message from a female client, Ms. Clio, who I hadn't seen or heard from in 42 years! As Clio reminded me, she came to work with me when she was desperately in a need of a lifeline. It was the '70's when American women were birthing the 2nd women's movement. American Feminism was taking hold. Not all of us were "bra burners", but all of us were seeking emancipation, our place at the boardroom table, and equal rights and pay.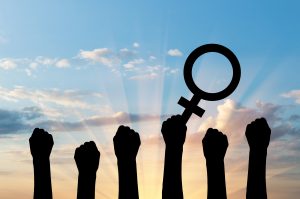 She wrote:

 It's been so many years, but I am sure you will remember me.
I was so frightened of where I was going, and you seemed so sure, I fed on your strength and grew strong. It was a very transformative time in my life, thanks to you, a very positive experience that put me on the right path. Your words still guide me today.

I am so glad that, so many more women, are being given the opportunity to be guided by you, into a more enlightened way of living and being.

With love and appreciation, "Clio"
Reading these unsolicited words moved me deeply…they brought me to tears of release and joy, rooted in times long past. The timing of her outreach is auspicious.  I, like the sun, am moving out of the shadows of my late middle years, now moving further into my last phase of my (working) life.
After being off-road for a couple of years to write The Ageless Way (now a #1 Amazon Best Seller), the timing of the eclipse message of "letting go" and "closure," better yet, "completion," could not have come at a better time.
The generosity of my long-ago client and mentee to chose to reach out across the decades to express her thanks was more than enough to keep me keepin' on.
Just in case I didn't get the complete message of the solar eclipse, with great grace Clio took me back to a time long ago that had drastically changed my life and my family's forever more. True to the interpretation of the meaning of the Solar Eclipse is that it's now time for those heart-wrenching challenging years to be completely released…with gratitude, grace and generosity.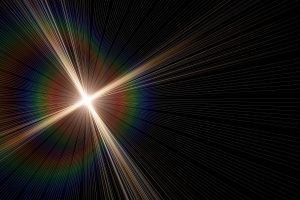 I'm so grateful that Ms. Clio reached out now, right smack in the middle of the Solar eclipse!
I raise my glass to Ms. Clio! Life well done. She truly embodies generosity, gratefulness and grace to the max, along with the necessary amount of grit essential to making dreams come true. Thank you Clio for allowing me to help you along on your journey, and for mirroring back to me the transformative shifts I have been blessed to catalyze for you…and for so many others since those many years ago. xo
Now as the Solar eclipse recedes from my top of mind, I am filled with continuing awe and immense gratitude for the fulfillment of the "promise" of the Solar eclipse which heralded the many new opportunities emerging from the shadows. Now new and long ago clients are returning to brighten my landscape just as did the sun as it moved from the darkness of totality to re-emerge brightly.
What showed up for you during the Solar eclipse? Did you have the sacred opportunity of releasing or arriving at completion of something from long ago? Post eclipse are you experiencing new opportunities coming your way? What role have messengers played in your life and work? Are you open to their appearance? What's happened when you have paid attention versus when you have blown them off? Who do you need to reach out to so you shine the light on their gifts to you when you needed a lifeline?


Amazon #1 Best Seller Author of 11 books including The Ageless Way, Gray is the New Green, Visionaries Have Wrinkles, The Greatness Challenge and more.