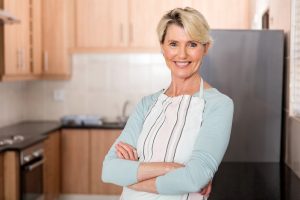 This idea of having it all was birthed in the women's movement of the 60's and 70's: Going for it all became the liberated women's" truth." It was a byproduct of learning that we could "be" whatever we wanted. Failure was out of the question. For me that meant becoming a "Super Hero" of sorts: super-mom, super-wife, and super career woman all rolled into one.
But the truth about Having It All is this: our evolutionary mandate is that we let go of the compulsive goal to have it all at the cost of the birth of a new definition of success and failure. This new definition is about how we show up! Especially when thrown a curve ball.
Greatness is about showing up in all areas of our lives. But there is a guide to keep in mind. Rather than showing up for everything, choosing what not to show up for is just as important. For example, as our lives change we may be required to show up more in other places and not spend as much time where we had before.
The best way to know when to show up and when not to is to be really clear about what your criteria are for living your greatness and leading others to theirs. If you know for sure that something will NOT support your criteria, then is makes sense NOT to show up. When we act in accordance with our core values , both synergy and synchronicity take over.
So what are your core values? How can you show up better in your life to honor those values?