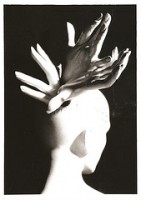 By now you've probably heard about Melissa Nelson, who was fired from her job as a dental assistant because her boss, James Knight, worried he would have an affair with her. Not because she was interested in having an affair with him but because she was attractive.
But that's not even the worst of it. When Nelson filed a sex discrimination lawsuit, the Iowa District Court ruled against her. When she appealed, the Iowa Supreme Court upheld the district court's decision.
Michael Kimmel made many excellent points about this in his New York Times Op-Ed, Fired for Being Beautiful. Rather than repeat those points here, I'd like to talk about another angle, one that affects us as individuals as well as business owners and leaders.
See, it's all too easy to look at this situation and think, that guy's an ass, but few people would ever do something like that. But this did not happen in a vacuum. Two courts upheld his right to take away a woman's livelihood because of how she looks. If that's not institutionalized misogyny, I don't know what is.
So what does this have to do with you or me? We all have some responsibility for the culture we create—in our organizations, our communities, and even our own families.
We know that corporate culture, for example, continues to impede the advancement of women. See, for one example of many, the research done by McKinsey & Co. One major point to emphasize from this research is that even with programs in place to remedy the inequality in advancement, Women don't advance equally without a change in mindset.
This mind shift must take place among leadership, of course, but even that is not enough if the rest of us leave our own internalized assumptions about women unexamined. The jokes we tell, the differences in how we act toward different people, and the way we talk to and about women are just a few examples of how we as a culture can diminish or improve the lot of all people in the workplace, in our communities, and at home.
Perhaps even more insidious are the things we leave unsaid, such as constructive criticism for fear that a woman can't take it or not speaking out when we see sexism in our work and personal lives. A profitable company—and society—is one in which all members function as a team, but with too many people unwilling to be allies to women, that team is weak.
More and more businesses recognize this and understand that the future of business lies in collaboration and true equality. If yours isn't one of them, its sustainability is at stake.
Featured image by AnEternalGoldenBraid.