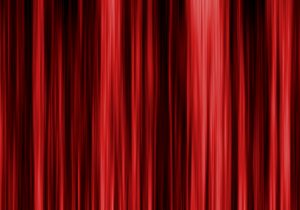 Legendary actress and activist Jane Fonda's book, Prime Time, is about living to the fullest in what she calls the "third act" of life. In her 70s, Fonda wrote about "stories from her own life and the lives of others" exploring" how the critical years from 45 and 50, and especially from 60 and beyond, can be times when we truly become the energetic, loving, fulfilled people we were meant to be."
Fonda has never been one to hold back the truth, and in fact, her outspoken views have earned her both admiration and ire. Just like when she walked the 2017 Emmy's red carpet sporting a ponytail and working the catwalk in Paris Fashion Week at the age of 79. But she has always remained true to her voice and her vision, always speaking up, especially when others could not or would not. This book is no exception. As she says, "I feel like my honesty gives people the freedom to talk about things they wouldn't otherwise."
Similarly, iconic dancer, singer, and actress Rita Moreno, of West Side Story, Singin' in the Rain, and everything in between, at 79 is playing the most electric character ever—herself—in Rita Moreno: Life without Makeup, at the Berkeley Repertory Theatre.
Unlike Fonda, Moreno is known more for her mystery than for her candor about her own life. She wasn't interested in a show about herself until now. Having lost her husband of 45 years in 2010, Leonard Gordon, she is feeling the mixed emotions many widowed women feel, the bittersweet combination of profound loss and a newfound freedom. When approached again to do the show about her life, this time she agreed. In her recent memoir she lays bare Hollywood's golden age, a tawdry and misogynistic era. In her early 80's now, she is still sizzling!
Whether you're like Fonda, a person who's always spoken up about her truth, or like Moreno, discovering that now is the time to do so, one thing is clear—in Act III of life, nothing is more important than finding and using our voices, the ones that speak from the visionary we all have inside. But we can't stop there. Part of speaking up about what matters most to us is taking action on our truths. That's what separates us from generations gone before. We now have the opportunity to not only tell our stories, but to get out on the world stage and act.
What will your opening to your third act be?


Amazon #1 Best Seller Author of 11 books including The Ageless Way, Gray is the New Green, Visionaries Have Wrinkles, The Greatness Challenge and more.