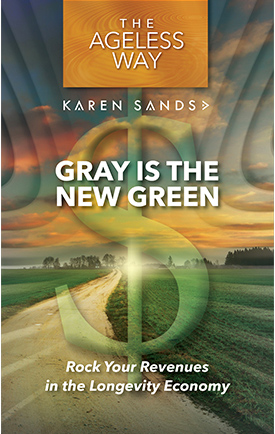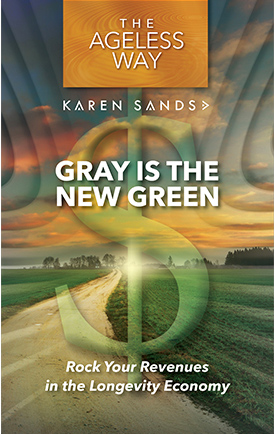 We all know that living longer, healthier lives, coupled with the sheer numbers of the aging Boomer population, presents us all with a financial challenge. How do we make our money last as long as we do?
Sound financial planning is an obvious answer, but it's also an ideal-world answer. In the real world, the effects of the recession, the costs of caring for parents and children, and the denial of the eventual effects of aging on our health are just a few factors that can make financial planning not enough to secure the future.
For many, the solution is to work past retirement age, some by necessity but many others out of desire to keep working. Individuals and companies are catching on to the idea of flexible working options, particularly those that allow telecommuting, job sharing, and shorter work weeks. These are benefits not just for Boomers but for the younger working generations as well.
Most age-friendly ideas for the workplace (and indeed for our homes and communities) are beneficial to all ages and stages. The sooner organizations and governments recognize this (and the more we emphasize it), the more prosperous and secure we will all be, in the workplace and as a nation.
In fact, longevity has been shown to have a positive effect on the economy. A 2005 study, "The Value of Health and Longevity," by Robert Topel and Kevin Murphy, of the University of Chicago Booth School of Business, demonstrates massive economic benefit to living longer and healthier than in the past:
Over the 20th century, cumulative gains in life expectancy were worth over $1.2 million per person for both men and women. Between 1970 and 2000 increased longevity added about $3.2 trillion per year to national wealth, an uncounted value equal to about half of average annual GDP over the period. Reduced mortality from heart disease alone has increased the value of life by about $1.5 trillion per year since 1970. The potential gains from future innovations in health care are also extremely large. Even a modest 1 percent reduction in cancer mortality would be worth nearly $500 billion
Therein lies the paradox: Longevity is undeniably good for the economy as a whole while presenting economic challenges for the individual. How do we bring the economic benefits to the individual?
This question is crucial not only for Boomers but also for future generations, especially the equally massive Millennial generation. We need more than short-term fixes. We need lasting changes in the workplace as well as changes in how we—at the individual, organizational, and governmental level—ensure a financial safety net that is adequate for the longer lives many of us will live.
What changes would you like to see in the workplace and in government policy to ensure longevity is a boon for all of us?


Seeking a Firecracker Keynote?
Calling for expert guests?
Let's Rock Your AGE, come pick my brain!