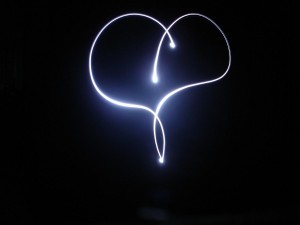 There seems to be a prevailing Noah Syndrome attitude in our culture; pairs are preferable – get on board two by two…
It is as if such a partnership is the only means to true fulfillment. Too often, if we are not currently part of a duo, especially around a time like Valentine's Day, we may feel depressed, at a loss, or lacking in some way. And these feelings, added to "ages-old" stereotypes about growing older, like "older people are lonely," or "senior citizens are has-beens who are no longer desirable," despite their inaccuracy, can shake us to our vulnerable core.
But love and desire come in many forms. Though each individual experience of love cannot be easily or generally defined, the Merriam Webster online dictionary offers a few different descriptions, such as: strong affection for another arising out of kinship or personal ties; attraction based on sexual desire (affection and tenderness felt by lovers); affection based on admiration, benevolence, or common interests; and, warm attachment, enthusiasm, or devotion.
In addition to romantic love (whether a monogamous relationship or one with multiple partners), we can experience fulfillment in myriad other ways, including love of self, of our children (grandchildren, nieces and nephews, etc.), of animals (including our pets or a type of species, like koalas…), of friends, of nature, of the arts, of place…you get the idea. Though the sentiments and warmth accompanying these loves can occur at any age, for those over forty navigating the transitions between our youth, our middle years and our later years, and the precarious balance of connection and loss at these junctures, they may be especially poignant and rewarding.
A December 27, 2013 article written by Roman Krznaric and posted online  offers another perspective about different types of love and how they can enhance our lives. The author discusses the six loves known to the Greeks: Eros (sexual passion and desire); Philia (friendship); Ludus (playful love/affection); Agape (selfless love, extended to all of humanity); Pragma (mature love); and, Philautia (self-love). He shows there is value in being inspired to move beyond the youthful addiction to romantic love in which we see one partner as being the sole fulfiller of all needs and desires. Instead, by nurturing those six loves, we can be more connected with all of humanity and may discover we have a lot more love than we ever imagined.
I am still over the top in love with my husband of almost forty years. We are intensely aware that we are living proof of mature and Ageless Love. I also know that the awesome loving relationships I have with my children, superseded only by my grandchildren, plus my treasured family and friends, and the love I feel for my work and life passions, are ALL vital to my health, Heart and my Ageless Soul…
F. Scott Fitzgerald suggested "There are all kinds of love in this world but never the same love twice."  As you step each day into your Ageless Future, here's to recognizing the myriad ways in which the different varieties of love can rejuvenate, renew and ramp up your life. Bring something special to each day and each loving relationship. It's true … what goes around comes around.
Other than in your romantic relationships, in what ways has love made your life (including work) more vibrant, peaceful, meaningful and/or pleasurably fulfilled?


Amazon #1 Best Seller Author of 11 books including The Ageless Way, Gray is the New Green, Visionaries Have Wrinkles, The Greatness Challenge and more.