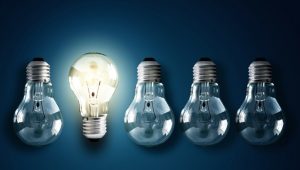 Seth Godin wrote an insightful blog post once about the recession and the likely path of the recovery. Although one kind of recession is cyclical, he points out, another is not. Jobs lost to outsourcing and jobs that have become automated are not coming back. Attempting to re-create those jobs is nothing more than "a race to the bottom."
The future of our economy lies in our ability to innovate, connect, and work together in new ways: "When everyone has a laptop and connection to the world, then everyone owns a factory. Instead of coming together physically, we have the ability to come together virtually, to earn attention, to connect labor and resources, to deliver value."
Seth is right. The Industrial Age is over. In its place is the potential for us to create a new age, what I call the Age of Greatness. In this new economy, we can reinvent ourselves and how we work and play so that we do well while doing good for others. We have the opportunity to be forerunners in the new way of working, to create businesses, lives—futures—that combine profit with purpose, creativity with cooperation, consumer value with our core values.
With every momentous change in our lives as individuals and as a society comes the opportunity for us to answer the call to Greatness, to listen to that visionary voice inside us that will not only lead us into the new age but will enable us to lead the new age. But the future won't wait for any of us. Now is the time to map out how you plan to reinvent yourself and your world. You don't have to go it alone. This new future will depend on developing connections and working together like never before. Start now by finding like-minded members of your "tribe."
The more voices joined in answering the call to Greatness, the louder our voice for change.


Seeking a Firecracker Keynote?
Calling for expert guests?
Let's Rock Your AGE, come pick my brain!