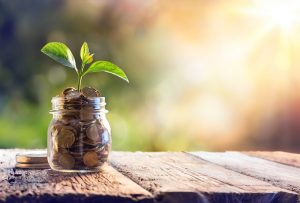 Most of us want to make a difference in the world, to follow our passion and live lives of significance and purpose. But many feel like they can't do this and still make the money they need to make, especially after the recession. Either we do what we love or we meet our financial needs. Purpose or profit. Meaning or means to an end.
But our choice really isn't either/or. It's both/and. You can make a difference and a living. You can reinvent yourself and create a future that combines both passion and profit.
One of the reasons we get stuck in either/or thinking is that we're told, "Do what you love, and the money will follow!" When it doesn't work out that way, it's tempting to conclude that passion and profit simply don't go hand in hand except for the lucky few.
But the problem here isn't the first part, it's the second. Yes, do what you love, but money doesn't simply follow on its own. You need to take action and do the leg work to ground your passions, to realize your dreams. You need to have a plan, one that takes into account your vision, your resources, creative ways to capitalize on your strengths, and the detailed steps you will need to take. Get guidance from the experts and brainstorm with like-minded folks. You might be surprised to find just how many innovative ways there are to create a future that will sustain you in all the ways that matter.
If money, time, and energy were no object, what would you spend your time doing?


Amazon #1 Best Seller Author of 11 books including The Ageless Way, Gray is the New Green, Visionaries Have Wrinkles, The Greatness Challenge and more.