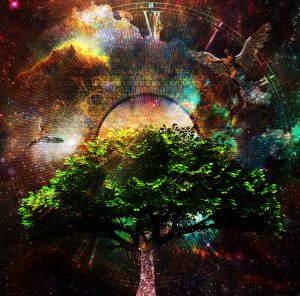 There is a children's book, entitled Are You My Mother?, in which a baby bird is born while his mother has gone to get some food for his arrival. Because she is not there when he emerges, he goes in search of her, asking the title question of the animals and machines he encounters. Along the way, he discovers none of them are his mother, a fact confirmed when he is reunited with her at the tale's end. In this story, none of those who the bird questions are his mother. In our lives, though we come from our "birth mother" (some who stay present in our lives, some who don't…), we all have the potential of being mothered by many people.
Not every woman gives birth to a child, but every woman, at some point in her life, has done some mothering – whether caring for a youth, an aging parent, friends, colleague, a pet, or even forming a business, idea or movement.
I lost my mother to the ravages of Alzheimer's when she hadn't even reached her sixth decade and I was just about to enter my third. That immense loss fueled my search for positive role models, women who were examples of growing older in Ageless ways, as well as women who could offer the wisdom and nurturing inherent in the role of mothering another.
It was the community of the feminist movement that transformed my life. From and with these women, I learned who I was at my core, was encouraged to break through my perceived limitations, and began to envision my aspirational future. I found my voice as a woman and became part of a network that crossed generations. We all learned from those who mothered us so we could connect with, usher in, and empower, the next generation who, in turn, now offer insights and new ways of nurturing based on their own experiences. Each generation of those who mother others literally and figuratively births the next generation.
We mother at different ages, though the experience and wisdom that comes with growing older enhances what we can offer. Even consider the word grandmother, which references a parent's parent or an elderly woman in a community. How wonderfully atypical – a welcome change from the usual ageist language – that the word GRAND indicates largess, having more importance, a recognition of our capabilities as we age. And let's not forget the oldest mother of all: Mother Nature/Earth, who offers the land we live upon, whose air we breathe and whose food offers us comfort and survival.
I used to scoff at the contrived aspects of Mother's Day until I became a grandmother and saw it as a time to honor my maternal lineage. Now, years later, I continue decades-long work on expanding how I mother by focusing on transforming our culture's approach to growing older. This Mother's Day, in honor of past lineage and future generations, I invite you to join me in birthing a new story about aging, a way for every one of us to mother ourselves and each other in order to reach our full potential and ensure lives of deep significance, purpose, and contentment.
 What experiences have you had that exemplify what it is to "mother" another?