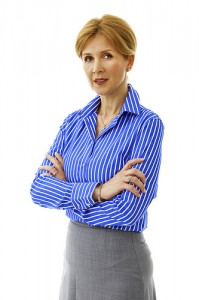 In a piece on Forbes, Jason Nazar speculates on the future of business and entrepreneurship. I agree with many of his points, but I think his biases color his judgment on some points, particularly regarding age.
His fourth point reveals how ingrained ageism is in our society, to the point where stereotypes linger despite evidence to the contrary. He says:
"Youth Has the Advantage – When you first start working, your opportunity cost is the lowest and your upside potential is the highest it will ever be.  Age brings more experience, but it also brings more responsibility and more severe consequences when things don't work out. Young entrepreneurs generally have a) more energy b) more time c) more optimism/naiveté d) higher risk tolerance.  We'll continue to see a much larger percent of successful entrepreneurs in their early twenties and teens."
I agree, of course, that age brings more experience and generally more responsibility (although one can see how individual factors, such as having dependents, can shift this quite quickly). More severe consequences when things don't work out could certainly apply if we're talking about a careerist out of a job. Those in midlife and beyond tend to be unemployed for far longer.
But in terms of entrepreneurs and other small business owners, I would say that the opposite is arguably true. With experience and time in this life comes a wider network and often more resources for rebounding and weathering the storm. A strong reputation built up over the years is more likely to be given second chances and the benefit of the doubt than one that is just being formed.
But perhaps these are not the consequences to which he is referring. Specifics here, and citations, would be helpful.
The main issue in this paragraph, however, is the list of qualities youth supposedly have more of, some of which are likely to be the opposite of the truth, such as having more time. As with anything, individuals vary widely, but in general, especially as kids leave home, those in midlife and beyond tend to gain more time than they've ever had available in their lives. This indeed can be a source of depression for people who spent their younger years defining their identity by doing.
Even the comment about more energy, which on its face has truth to it, varies widely by individual. We're living longer, healthier lives than ever before, and many 40+ people not only have as much energy, they have learned from life experience the importance of allocating their energy wisely, focusing more on what matters most. When this dovetails with their business or career, which it should, then they arguably have the advantage over youth in the energy available for the job.
It's interesting that he groups optimism with naiveté, as though one must be naïve to be optimistic. This is a decidedly pessimistic view about reality, and the point about optimism doesn't hold. Studies show that happiness has more of a U shape in life, with our younger years and our older years being happier than those in the middle. So I would not say that age confers more optimism than youth, but there is no clear argument to be made for the opposite case either.
And finally, the last attribute, higher risk tolerance, goes back to the point I made earlier about severe consequences. With age comes more likelihood of having built up the resources necessary to bounce back, so those in this position have arguably a much higher risk tolerance than young people.
Also, by midlife, we often develop a savvy, hard-earned discernment between making risky choices and taking risks. Youth tends to throw caution to the wind and be impetuous because, perhaps, they feel they have so little to lose and so much time left. We need both youthful exuberance and creativity as well as calculated, experienced-based risk-taking and innovation.
Ultimately, all we have to do is look at the data to see that this advantage does not exist on average for startups. The most successful startups, according to multiple studies, such as by the Kauffman Foundation, are those started by people age 55 to 64, and this includes tech startups. Furthermore, companies are increasingly recognizing the value of their more experienced talent, as evidence in the numerous companies signing the AARP Work Reimagined Pledge.
No one can predict the future, and we all see it through our own biases, even when we try to minimize their effect. But ageism is one bias that is taken so for granted in our society that it takes a deliberate effort and constant public conversation to highlight it and dismantle it.
And dismantling ageism is crucial not only to us as individuals who are all aging but to our businesses and our economy, especially as boomers and millennials, our largest demographics, find themselves relying on each other to make the future work.
What ageism have you encountered in others or in yourself?