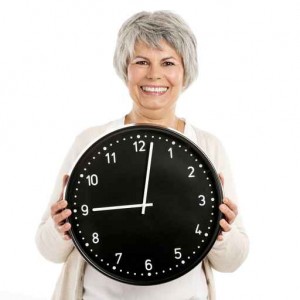 My destiny has been to stand on the shoulders of and along with others in spreading the truth about our future and sounding the call for planning strategically to meet the challenges and needs of this enormous demographic group and the echo effects on our emerging intergenerational workplace, our future economies, our very way of life, and the fate of our planet. Now positive aging conferences are bringing us out of our research and practice isolation, creating new tribes and reuniting oldies but goodies, professionals wanting to change the conversation on aging and positively impact the future.
One conference theme, Positive Aging Transcends: The Voices of Innovation and Community, resonates with the now irreversible meme of positive aging as a collaborative creative effort across the lifespan. The meme isn't new; it's just moving fast, converting all those who resist its rapture! Now we can celebrate that positive aging is bicoastal in the U.S. and going global thanks to PAC 7 past conference attendees collectively sounding the clarion call to join the positive aging movement. The title of one breakout panel session in my second year of attendance captured this so eloquently: "Evangelizing Positive Aging: Growing the Seeds of the Movement."
I rejoined my colleagues again another year at PAC, as both a roving journalist/blogger and an author and presenter, sharing "Visionaries Have Wrinkles: How to Serve the Generation Who Will Change the World . . . Again!" In the intervening years, both I and my Ageless Futures models, approach, and teaching have morphed yet again. Now I am refining and integrating my life's work in a synchronized holographic wholeness. My destiny is calling. Reverberating for me all year was James Birren's parting query as he closed that year's conference. He asked us to consider, "What is your life's metaphor?" In other words, What story are you in?
I had been churning with this question relative to my own work for a long time. In a practical, down-to-earth way, I had been using this as a pivotal catalyzing question for creating new narratives with my executive and professional coachees for decades. Now Birren pushed me into the middle of the muddle of my own story and that of the fields of positive aging, adult development, gerontology, and the future.
Donning my Everyday Futurist hat, I am always looking for assumptions to dismantle and new aspirational futures on the emerging horizon. As I prepared for my presentation, Birren's words did what they were meant to—encourage the idea that I/we can rewrite the ending, or at least come up with alternative scenarios (even aspirational aging futures) and take actions informed by what is so, actions fueled by a new wisdom only to be gained as we mature and evolve our wisdom lived.
Karen Sands, MCC, BCC
Phone: 203.266.1100
Email: karen@karensands.com
Website: www.karensands.com
Address: PO Box 43 Roxbury, CT 06783-0043