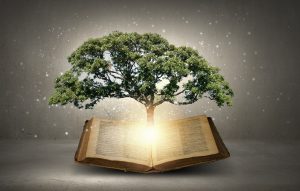 For those going through life stage shifts, particularly at midlife and beyond, these greater societal shifts and story conflicts run parallel to the transitions and upheaval in our personal and professional lives. The chaos and uncertainty is coming from all sides, and it's tempting to hang on for dear life to anything stable and certain we can find, even if doing so means remaining in an unfulfilling career or toxic work environment, such as what former BBC presenter, Miriam O'Reilly (53) experienced. O'Reilly was one of four female presenters, all in their forties or fifties, who were dropped from the 23-year-old show. Not only did she leave…she filed an age-discrimination and victimization suit and won. 
These are the times when we have more opportunities, not fewer, to transform our work, our world, and ourselves. 
A fast-moving wave of a diverse cross-section of us is leaving behind the hallowed halls of large corporations, institutions, and organizations. No matter how you leave one chapter to the next, the no-exit terror of those no-return revolving doors as you make your way out are anxiety-producing, even frightening, especially in chaotic times. We are in the midst of a page-turner. We are witnessing, and are morphing into, lean and mean new start-ups. Clearly our feminine entrepreneurial spirit is rising. 
Read More in my Amazon Best Seller Gray is the New Green.
"A definitive book. At a defining moment." 
~ Elsie Maio, Founder of Humanity, Inc/The SoulBrandingSM Institute