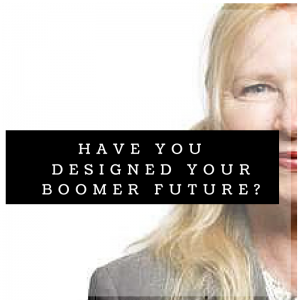 In 2017 surveys showed a large majority of Boomers planning to continue working past retirement age, some by necessity and some by design. But now we can see signs of economic recovery with over 50 percent of Boomers born in 1946 saying they are now fully retired.
Does this mean that Boomers are headed for "Retirement as usual"? I highly doubt it. All this means is that necessity is becoming less of a driving force, enabling more and more of us to design the Third and Fourth Age of our lives.
As more and more employers recognize the need to capitalize on their experienced workforce before losing them, we should see an increasing emphasis on flexible work arrangements—part-time work, consulting, and job sharing, just to name a few. This in turn will provide more visible options for Boomers to consider beyond the false dichotomy of retiring or not retiring.
Forward-thinking companies have already begun this shift, but far too many are not looking past their own noses and preparing now for the coming wave of Boomers making pivotal choices about how to design their lives. For many businesses, the planning for a changing workforce won't happen until the sheer numbers of Boomers on the precipice of leaving reach a critical mass.
This is a huge mistake for these businesses, of course, but this lack of foresight does not have to extend to the rest of us.
We all have the opportunity, no matter our age or stage, to design our futures starting today. You don't have to wait for your company to provide options for you. Now is the time to develop your own game plan, to think BIG about the next stage of your life, and to then create your own options to make that big vision happen.
This may mean going to your employer and laying out your plans and what you need from them to make those plans happen in ways that are advantageous for both of you. Or this may mean laying out a succession and exit strategy that takes you into your own business, your chance to combine profit and purpose, to make a living and a difference while enjoying more flexibility to work where and when you want.
I suspect that future surveys of Boomers will demonstrate far more variety in working arrangements as well as many more Boomerpreneurs on the horizon. This will be not only a result of economic recovery but also a stimulus toward economic growth and sustainable success for individuals, our nation, and the planet.
Have you figured out What's Next for you as you head into your Third or Fourth Age?