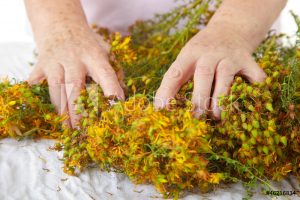 When Steve Jobs passed away, at only 56 years old, the world lost a bright visionary innovator. But I'm not going to talk about loss, for the legacy Jobs left was an enormous gain for the world. He was a man who, for better or worse, trusted his gut, his inner voice, even when it made him unpopular, and even when it led to what seemed at the time to be disaster, such as getting fired from his own company:
"I didn't see it then, but it turned out that getting fired from Apple was the best thing that could have ever happened to me. The heaviness of being successful was replaced by the lightness of being a beginner again, less sure about everything. It freed me to enter one of the most creative periods of my life."
And this is the key to being visionary. It isn't in young geniuses tinkering in their garage. It is in the seasoned, fallible humans who use an unexpected and unwanted transition as an opportunity to reinvent themselves in ways that surpass anything they accomplished in the past.
In other words, no one is born to greatness. We all have that visionary voice inside us. Those who become truly great in this world are just like everyone else except for one thing—they listen to that voice, even when it's saying what they don't want to hear, what they are afraid to hear—even when every other voice around them is telling them the exact opposite.
The more you tap into that visionary inside you, the more opportunities will present themselves when you are prepared to act on them. As Jobs described of his own success, "You can't connect the dots looking forward; you can only connect them looking backwards. So you have to trust that the dots will somehow connect in your future. You have to trust in something — your gut, destiny, life, karma, whatever. This approach has never let me down, and it has made all the difference in my life."
No matter what age or stage of life you are in, the only way you'll be able to connect the dots to create your vision is if you put those dots out there today. Listen to that voice and start leaving your mark. Everything else is secondary.
What does being a visionary mean to you?
Source: "'You've got to find what you love,' Jobs says," Stanford Report, June 14, 2005.