Guest Post by Derek Goodman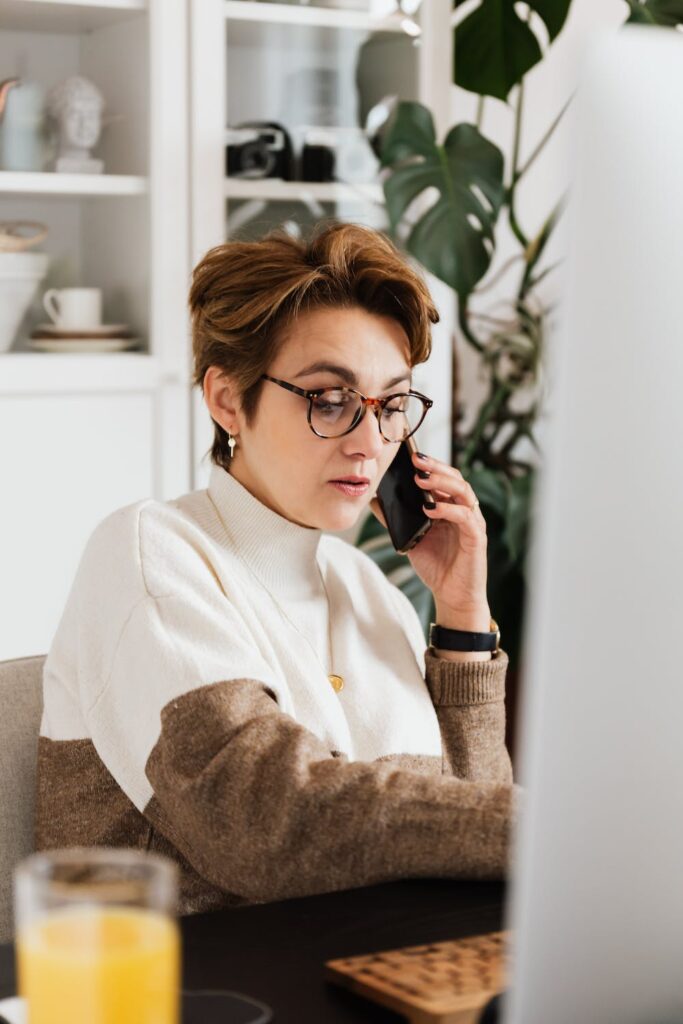 Business ownership isn't easy, but according to the World Economic Forum, women started 49 percent of new businesses in 2021. Pursuing success in a solopreneur situation can be empowering, but it also presents unique challenges. Many business owners hit a point where they need help but aren't sure how to pursue it. Here's how to know whether it's time to hire a business coach and how to find the right person.
Three Signs You Need a Business Coach
It can be hard to realize where the tipping point is when you're running a business solo and considering enlisting outside help. But there are some telltale signs you're due for some support.
Daily Overwhelm
Feeling overwhelmed by day-to-day responsibilities is one sign that a coach may be beneficial. A business coach looks at the bigger picture and helps you get organized, delegate out bigger tasks, and focus on the essentials.
Stalling at the Start
Another sign you could use a coach? You might have trouble organizing your many ideas or determining the best action. A business expert who can help with strategy and support your ideas is invaluable when you're ready to grow your business. If you fly solo as an entrepreneur, having someone who can serve as a sounding board is a huge benefit. 
Skill Building Pause
Finally, a coach can help if your skills need some brushing up — and offer motivation while you work toward your goals. We all learn in everyday life, but putting your mind to some targeted areas of change could be monumental for your business.
Three Ways to Find the Perfect Business Coach
Finding a business coach can be more challenging than pulling up Google. You want a coach who will see your vision, support it, and understand how your ideas will play out in your industry. Fortunately, there are a few foolproof ways to track down the right coach for your business.
Network
Asking fellow entrepreneurs for referrals is a great first step. Ideally, you already have a network of professional contacts to turn to; Success recommends everything from volunteering to connecting with fellow alumni. Reach out to them for opinions and advice for finding a coach.
Meet and Greet
Trying out a few different coaches' services may also prove beneficial. In an ideal world, you'll be able to schedule free consultations with various coaches to see whether working together is a good fit. Or, you may be able to communicate online or over the phone before committing to a contract.
Prioritize Your Wants
Finally, it's essential to know what you're looking for when hiring a business coach. It's okay if your mental image of a business coach is a bit murky at first; as you learn from your peers and "interview" coaches, you'll clarify that picture.
By the time you've met a few coaches and understood how they work, you'll know who is the best fit for your needs. 
Other Ways to Grow Your Business
If the cost or other concerns are stopping you from hiring a coach today, you can still make progress in your business on your own or with the help of a mentor.
Online resources can be an enormous benefit, whether you're establishing your business or expanding it. 
For example, you can DIY business document filing, but it's also more affordable to use a formation service than to hire a lawyer. Be sure to reference LLC reviews before selecting a service to go with. After structuring as an LLC, you'll gain tax advantages and more flexibility in the business.
If scaling up is more your speed, you can find advice on how to grow your business while waiting for the right time to bring a coach on board. Or, you might explore how other companies are using social media to enhance their operations and attract more customers. 
Growth is a natural part of life and business, but sometimes, you'll need a bit of help. Hiring a business coach can be transformative for your business and you personally. The key is knowing when to ask for help and finding the right person (or people) to offer it.
Derek Goodman is an entrepreneur. He'd always wanted to make his own future, and he knew growing his own business was the only way to do that. He created his site Inbizability, to offer you tips, tricks, and resources so that you realize your business ability and potential now, not later.
---
Photo via Pexels