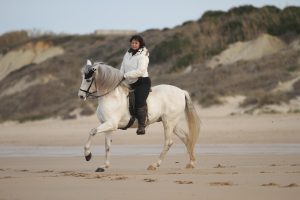 If you think you're too small to make a difference, you've never been in bed with a mosquito.
-Anita Roddick
We are not here merely to make a living. We are here to enrich the world.
-Woodrow Wilson
Whether you are extraordinary at something, or everything, I bet you strive to be the best in whatever you do. Or at least you want to believe that of yourself. (if you don't, why not?)
You're inspired by people who add value to life and work.
In fact, if all of us were to add value all the time, it would be nirvana on this plant.
Oh well. Not yet. I keep envisioning it and working towards it anyways.
It works both ways. If we want to receive value, then we must also add value.
When we do, you get far more returned than we ever dreamed possible. So what does this have to do with riding? More than we dreamed possible. So what does this have to do with riding a dead horse? It's pretty simple really. If we get stuck riding dead horses, we cant possibly be contributing to the optimal value. And if we aren't, then we can't even get onto the Trail of Greatness.
The time is ripe for those who want take a went to leap in every aspect of their life. Go from Doing Great to Leading with Greatness.
Greatness is resident with each of us.  Each moment is the opportunity for greatness.
For all too many of us, we miss these moments because we are sound asleep with the TV running, the ping of the incoming emails…a new lullaby… and the cell phone on 24/7.
We all have to wake ourselves up now and again.
The surest way to do that is to ask yourself if you are always adding value.  Or are you riding a dead horse?
Most of us, me included, have had times in our lives where we found ourselves riding a dead horse or two. So, it's critical for both outstanding performance and having a great life that we take a hard look at our current conditions- ask ourselves if we need to ride a new horse or just change saddles. And then we need to consciously renew our vows with our life and how we lead it.
Whatever task we choose offering perspective, renewed passion and commitment the outcome is significant improvement in results and quality on every level.  That translates into prosperity.
Where will you start in your journey from Great to Greatness?


Karen Sands, leading GeroFuturist, is the author of 11 books including recently released, "The Ageless Way: Illuminating the New Story of Our AGE".