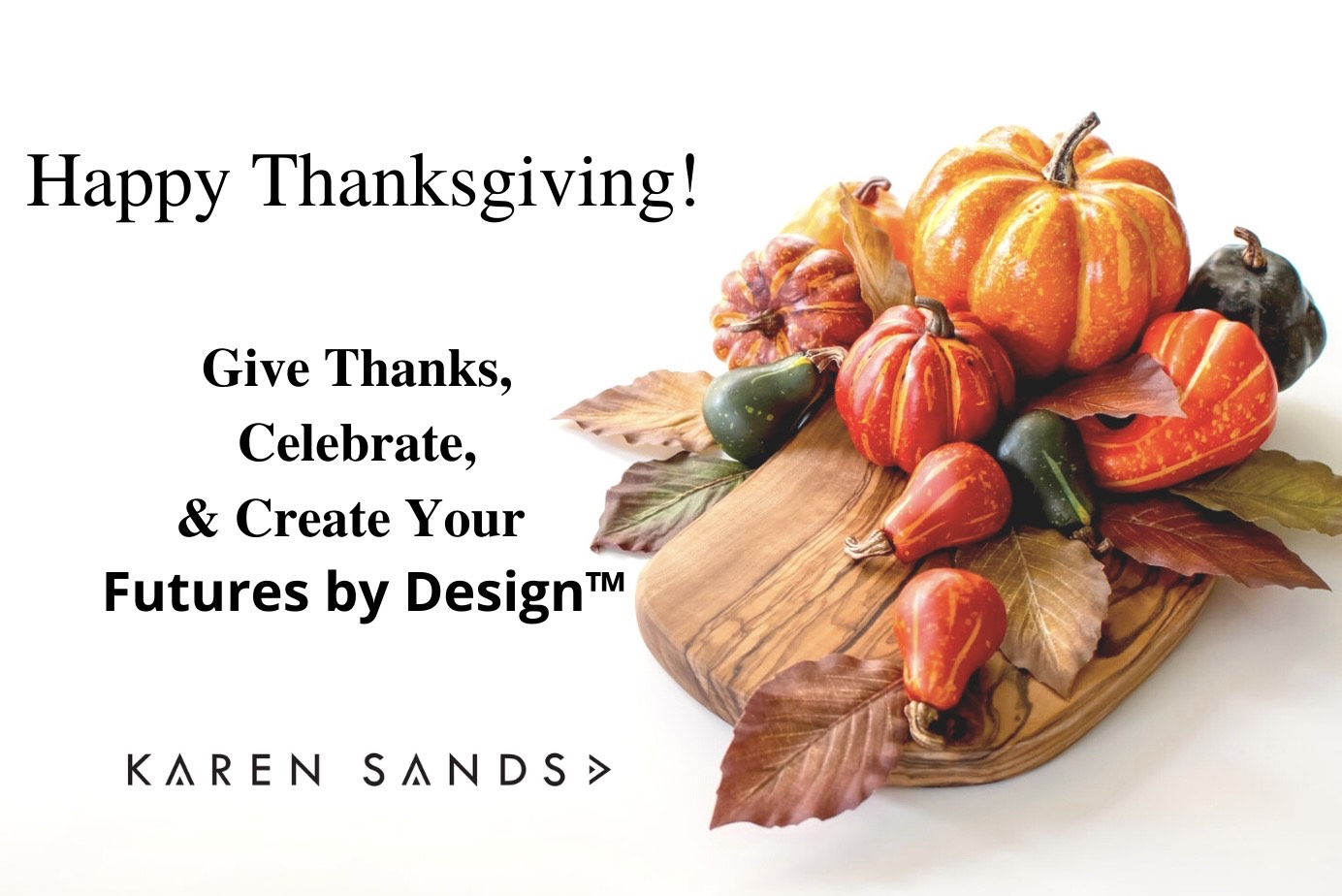 I would first like to express how grateful I am for all of you! You have allowed me the opportunity to share my thoughts and inspiration through my work each day, and in turn be inspired by you.
Through my coaching I have heard many stories of difficult times, setbacks, and obstacles in your path. I have also guided you through and witnessed amazing perseverance! 
In these times of change, as winter fast approaches, remember to continuously reflect on yourself as you refocus on the pursuit of your very best and most authentic life: embodying the true essence of our self-agency, authority, and authenticity as we each together reimagine and recreate our Futures by Design™.  
Again, I want to express my gratitude for all of you. I hope you have a wonderful Thanksgiving with your loved ones!
P.S. I have some exciting news to come! Keep an eye out for offerings and events.
---