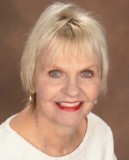 This post is part 2 of Critical Thinking Strategies for Aging Experts – My quest for answers to the general public's denial in aging began several months ago after reading several studies on long-term care. You can refer to the report Misconception on Aging.
Also, please read part one to comprehend the following answer by Dr. John Feather. It's important for aging experts to grasp how consumers think and what drives their decisions in long-term care. It's another way we can begin the change of ageism
Where do We Go From Here?
Good question. I asked Dr. Feather.
Feathers: Aging experts feed into the undesirable attitudes, and it's because they work in aging and senior care every day. They're exposed to frailty, sickness, and hopelessness. Senior care providers and thought leaders tend to market by using disaster messaging. For example, how often do we hear the term the silver tsunami? Let's take a closer look at the condition. It's an unexpected catastrophe, and it feeds into the hopelessness and the feeling feeds into powerlessness. We've known about aging boomers and their growing numbers, so it's not an unexpected change. It's nothing new. We should have higher hopes for our society and stop that horrific thinking cycle. But not all aging experts fall short. Many offer leading edge long-term care planning.
Other things to do to change the general public's aging perceptions:
Stop talking about older people as if they're in a group of their own.
Halt the attitude of a zero-sum game.
Avoid the crisis message like the silver tsunami.
People are not open to discussing a topic if it involves disaster; they'll run from that.
Carol Marak advocates aging with pride and wholeness. She writes for Assisted Living Facilities by contributing well-researched articles on senior living topics and aging care. Find her @Carebuzz and @SeniorCareQuest on Twitter and LinkedIn.