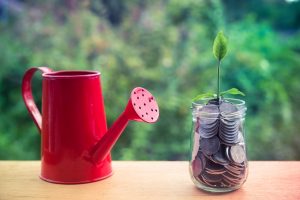 Always Add Value is one of my 52 Quintessential Principles of Greatness codified to keep us moving from great to greatness.
I forget to apply this principle myself every once in a while. In fact, just last week I was asked to by a really sharp associate leader, "what value will you bring to my membership?" What caught me most off guard was that the Value Added editorial thrust of this issue was already in the works. Here I was being confronted with having lost sight of this very principle. Will the learning ever stop? Nope. I sure hope not.
These on-target questions inspired me to re-think how I add value by what I do. I responded that her high achieving and accomplishing members match the profile of my clients. They are successful in their chosen field; they want to expand their referral network and are seeking to improve the results. Coaching entrepreneurs, family firms, executives and professionals, I appreciate their business challenges and professional concerns.
All of these movers n' shakers want to improve the performance of their firms, attracted new and maintain current revenues and customers. But that's not all. What I've learned is that these truly accomplished folks relish the opportunity to fine-tune and to stretch. Even more so, they know that becoming a better communicator and a leader ensures that they will thrive in these challenging times.
I also added that we all aim to keep our personal and professional lives in balance. It's just such a struggle when buffeted constantly with destabilizing sound bites and constant emails announcing disruptive shifts in our world and demands on the personal front. Add that to having to deal with the pressure of invigorating a work life, keeping the home fires burning and just having fun. Whew! That's why powerful people look for coaches who add value by moving them to greatness and to building legacies that are unforgettable.
I could have kept riding my dead horse, not "hearing" what I was being asked. Instead, I took in the question and changed my language so that I could add greater value, On the other hand , if my response fell on deaf ears, then I would need to change horses by seeking out another grouping of people who would be more in sync.
In the process of re-stating my value added, I was reminded that more and more of us are wanting to realize our vision for a better and sustainable futures for ourselves, our loved ones, our workplace, community and our planet.
What I've found is that today's vanguard leaders are seeking to make meaning as well as money, and build legacies as well as bank accounts.
What's become paramount is that if we are to reach our greatness, we are must take a good look at our lives, our leadership and our relationship asking the probing questions:
Am I in the right tribe? Am I adding value in all do?