Ruth Bader Ginsberg – Courtroom Class
Ruth Bader Ginsberg was the longest serving woman on the Supreme Court and a fearless fighter against stigmas surrounding gender and age. She was the first Jewish woman to serve on the United States Supreme Court, and only the second woman to do so. At the age of 87, she was still ruling on America's most important cases.
Bader Ginsberg fought for a seat at the table for women in both her academic and professional life. She was one of only 9 women in her 500 student class at Harvard. Although she faced open ridicule and prejudice, she graduated at the top of her class in 1959. Bader Ginsberg accomplished all of this while simultaneously raising her first child. After graduation, she was met with discrimination in the workplace where she struggled to find employment as a Jewish woman and mother.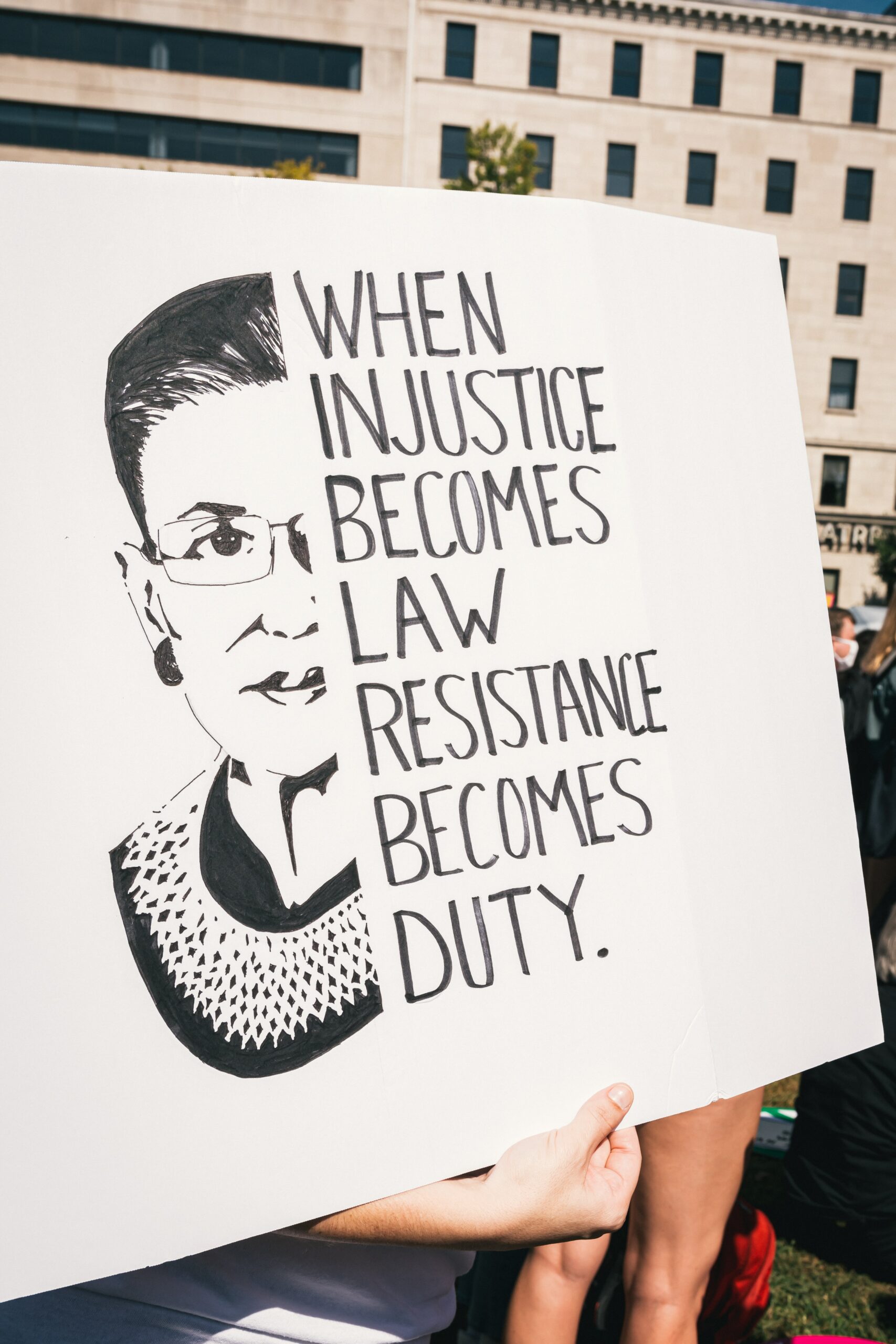 Instead of giving up, Bader Ginsberg became even more fiercely devoted to gender equality. She returned to work at her alma mater and became the first woman to receive tenure. During the same year, she served as the Founding Director of the Women's Rights Project launched by the ACLU. Politicians took note and her incredible work ethic resulted in her Supreme Court Associate Justice nomination by President Bill Clinton in 1993. She was confirmed to the court in a vote of 96 to 3.

Bader Ginsberg's Supreme Court career spanned 27 years. Her thriving profession lasted until the end of her life and directly challenged ageism. She rarely missed a day of work and her strict fitness routine kept her sharp on the bench. Her career and life ended in 2020, after decades of legislative work that altered history for the better. Ruth Bader Ginsberg is a reminder that women can take a seat at a table, and if there is not a seat provided, that they can bring their own chair.
Have you had to bring your own chair to the table? Have you helped to ensure there are more chairs available to women at the table you're at?
---