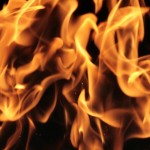 Tinder is something flammable, a substance used to incite or inflame. And the dating app Tinder seems to be living up to its name… The web is currently abuzz (atwitter??!!) with articles about whether the brand's new pricing structure is ageist. So what's the scoop?
First, the fundamentals. Tinder, for anyone unfamiliar with the name, is known as a popular dating app that you can download to your phone or other technological device (like an ipad or ipod touch) and search through photos and brief descriptions of people in your local area who you might want to meet. You can swipe each photo either left or right, depending on whether or not you find the person attractive. If a person also shows interest in your Tinder information, messaging is enabled and you can begin chatting and take it from there.
A newly created paid version of the previously free app, called Tinder Plus, has now been launched. In this new premium addition, users can undo an accidental swipe, which in the past would have meant that information was lost. Additionally, there is a Tinder Passport function, which apparently will let users change their location to navigate between not only those who are local, but others in destinations around the world, as well.
What's causing a stir is that this new premium edition comes at a literally higher cost for people over a certain age.
Tinder is one of over 150 brands (along with OKCupid.com, Chemistry.com, Ask.com) owned by IAC, a media conglomerate chaired by Barry Diller (IAC.com). According to a March 2, 2015 All Tech Considered blog by Sam Sanders on NPR.com ("Tinder's Premium Dating App Will Cost You More If You're Older"), "Tinder told NPR that U.S. users will pay $9.99 for Tinder Plus if they're under 30, and $19.99 per month if they're 30 or older. U.K. users between the ages of 18 and 27 will be charged 3.99 pounds per month, and users 28 and older will be charged 14.99 pounds per month."
This isn't the first occasion in which Tinder has been accused of some type of discrimination. In her July 3, 2014 thinkprogress.org post, "The Tinder Lawsuit: What We Don't Talk About When We Talk About Women in Tech," Jessica Goldstein writes "Tinder co-founder and former marketing executive Whitney Wolfe is suing the dating app she helped start. She's accusing co-founder Justin Mateen and Chief Executive Officer and co-founder Sean Rad of harassment, discrimination, verbal abuse, and erasing her title and contributions to the company because, in their words, she was a 'girl'." That suit, one among several regarding sexism in Silicon Valley, was apparently settled.
Despite this information, Tinder is not the only site charging regular monthly fees for anyone seeking companionship. Websites such as topconsumerreviews.com have reviews about various online dating sites, which include information about pricing structures. While the bulk of sites appear "free to join," depending on which membership level and services you want, most will then have monthly membership fees ranging from approximately $10 to $60.
But back to Tinder and its particular under 30/over 30 divide… Tinder's website includes a line saying "Any swipe can change your life." What do you think? Will you download, swipe and support this service? Or are you more in favor of taking a swipe at the company's distinctly ageist approach and finding other forums for your dating desires?
(Image Credit: flames by Crystl, Flickr.com)