Coaching for the Future for Coaches, Consultants, Advisors
Lead Others to Greatness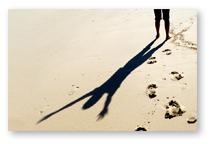 Mastering Magnetism through Mentoring
Relevant, resonant ideas get washed away by changing tides when others fail to see their value. As an experienced professional in your respective field, you have the answer to the most relevant question of our times: What's next? But it can be lonely at the top. As you build a greater future, others look on in awe—but they may be unable to grasp the magnitude of your actions. In those cases, magnetism is a quality worth mastering. Coaching for the Future will position you as the go-to advisor, coach, consultant, counselor, trainer, or educator in your industry.

Coaching for the Future for 50+!
Make Your Business Boom
Around 80 million baby boomers are nearing or at retirement age—but many have no intention of aging, much less retiring. They want to live from the inside out, from that ageless place where they are forever young. They are still the game changers they've always been, but now they are Visionaries with Wrinkles. They still want to make a difference in the world and leave a lasting legacy, but they need the tools and expert guidance to Create Money-Making Futures that Matter. Coaching for the Future will position you as this generation's go-to advisor, coach, consultant, counselor, trainer, or educator in your industry.
Learn how to Awaken the Visionary in everyone you serve—including yourself!

Lead Others to Greatness
A true mentor guides, supports, and informs those who are ready to transform their lives and the lives of others. Since the early 1970's I have leveraged innovation in the areas of business, science, education, and transformational gerontology to mentor professionals and executives—like you—whose work is cutting edge. With applied training and expertise, I make sure your life's work "works" for you and for everyone you guide toward a future that matters.
For visionary leaders, change is the order of the day.
As time and technology accelerate, they learn
to leap with quantum speed.
~ Karen Sands, MCC, BCC
Author, Speaker, and ICF-Master Certified Coach & Mentor, CCE-Board Certified Coach
Coaching sessions are held by phone, via the Internet, or in person and are tailored to meet your individual needs and preferences. As an Author, Speaker, Strategist, Master Certified Coach & Mentor, I challenge you to expand your repertoire, advance your credentials, and reignite your passion to inspire greatness in others and command attention. You will find answers to the following questions—and others—while learning to become a more magnetic visionary leader in service to others:
How do I get in sync with the millions of

VISIONARIES-IN-THE-MAKING

I wish to serve?
What can I do to make a

LASTING IMPRESSION

on others?
How can I leverage my credentials & achieve greater

CONFIDENCE

?
Am I viewed as an

EXPERT

in my field &, if not, how can I change that?
What steps can I take—today—to more thoughtfully

ENGAGE

others?
Do others look to me as a

TRUSTED

advisor, coach, consultant, or educator?
How can I use

FUTURING

to enhance my life? My work? My worldview?
Are You Ready to Unleash the VISIONARY Within?
Schedule Your First Consultation
Individual & Group Mentorship Programs
. . . For Certified & Aspiring Coaches
Are you considering a career as a coach?
Are you looking for an ICF-certification mentor?
Are you certified but looking to grow your business?
Are you a visionary service provider looking to master magnetic coaching skills?
I am proud to offer mentorship-style programs suited to certified coaches, aspiring coaches, and everyone in between!
Coaching Programs
One-on-One Intro to Coaching | Mentorship/ICF Credential Program
"Coaching Mastery" Success Group
COMING SOON! Visionaries Have Wrinkles Coach Training & Certification
Coaching Programs for Those Who Aspire to Greatness!
One-on-One Introduction to Coaching
Get answers to your questions about the coaching industry. Are you wondering what it takes to transition into and succeed in this rewarding profession? Are you confused about training programs? Are you hoping to maximize your earnings while utilizing your current knowledge and expertise? In this one-on-one introduction, I'll give you answers to that and more. Don't spend months—or even years—navigating the mountain of (mis-)information that's out there. In 60 rich minutes I'll give you all the information you need to succeed!
Special One-Time Rate: $100
Schedule Your One-on-One Session
"Coaching Greater Tomorrows" Mentorship/ICF Credential Program
It's exciting to receive your coveted ICF certification—whether at the ACC, PCC, or MCC level. ICF requirements mandate that you complete (10) hours of mentored coaching with an ICF credentialed Master Certified Coach (that would be me). Let's work together to get you certified and on your way to coaching greatness. Our time together will include "Shadow Coaching," when appropriate, and one-on-one professional development sessions.
Get Your ICF Credentials: Ten Hours for $3,500
Click Here to Jump-Start Your Certification!
"Coaching Mastery" Success Group
Are you a beginning or an intermediate level coach who's ready to master your skills and develop a thriving coaching practice? It doesn't have to take years! Join the "Coaching Mastery" Success Group and begin moving forward in the direction of your professional dreams. Put your coaching skills into practice, receive valuable feedback, and take action that builds your business. Note: Additional one-on-one coaching sessions are available. SPACE IS LIMITED. Click HERE to confirm start dates and set up a collaborative interview.
Six Months @ $200/month
Includes two 90-minute Tele-Group sessions per month
Click Here to Take Your Business to the Next Level!

COMING SOON!
Visionaries Have Wrinkles Coach Training & Certification
Get certified to specialize in the largest market of potential clients in the world–men and women over 50 who need more than simple retirement planning. These visionaries-in-the-making require new approaches, strategies, and tools to help them start new businesses, invent their career paths, and lead the way in transforming the planet by reinventing their lives and living their purpose in ways that have a lasting impact on all of us.
Savings Alert! – Your Coaching Fee May Be Tax Deductible…
Expenses related to continuing education undertaken to maintain and/or improve your business and professional skills may be tax deductible under current U.S. tax law. Consult your tax preparer for more information or contact Barry Newman, CPA, at Bnewman@Lnfcpa.com.