Gray is the New Green:

Rock Your Revenues in the Longevity Economy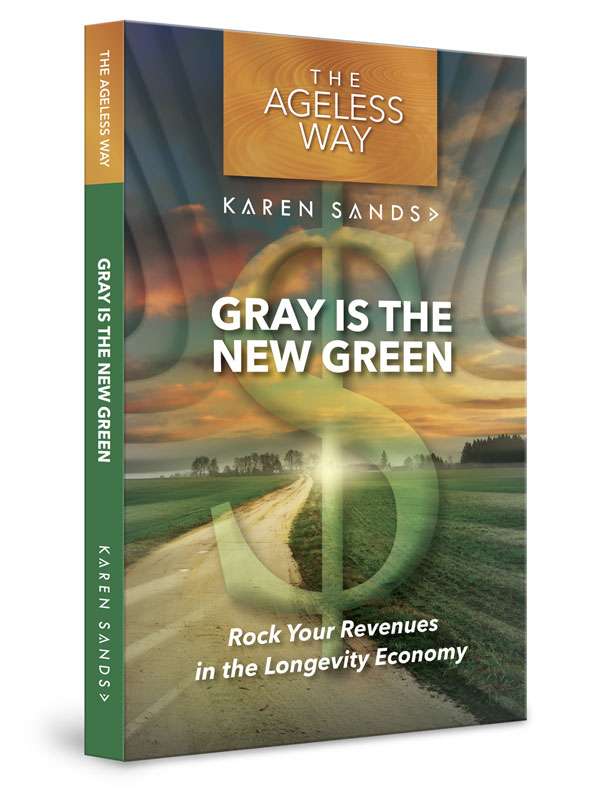 UPDATED EDITION FOR 2022
A paradigm shifting business book for visionary leaders, savvy marketers, and innovative entrepreneurs who are ready to rock their revenues in the Longevity Economy by staying in sync with the people who keep them in business.
Now available in paperback & ebook.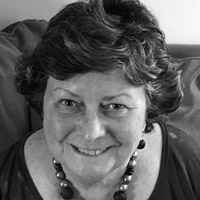 Karen Sands is one of those rare individuals who understands that our extended longevity unlocks major opportunities. It's a time to explore new horizons, and, be it your life, work or new business startup, I can't think of a more compelling and enlightened guide than Karen. Her book abounds with inspiring, practical, and actionable advice.
Elizabeth Isele - Founder and CEO at Global Institute for Experienced Entrepreneurship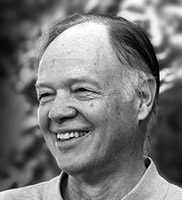 Peter Drucker once said, 'Feed the opportunities. Starve the problems.' There is no greater opportunity in our lifetime than the growing population of older people, who are both producers and consumers for the new Longevity Economy. Karen Sands' book is the indispensable guide to finding your way in this new land of opportunity.
Harry R. Moody, Ph.D - Creative Longevity and Wisdom Program, Fielding Graduate University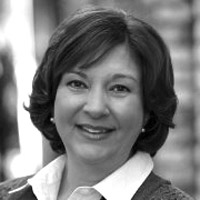 An important call to action! With insight and wisdom Karen brings to light the power of Ageless Boomer women. Readers will be shocked to see what the numbers truly show. Boomer women have no idea the power they have in their hands (and their wallets) right now and will for many years to come.
Judy Rough - CSA, Certified Senior Advisor , Sr. Director of Strategic Alliances, Society of Certified Senior Advisors
ORDER HERE
Purchase the paperback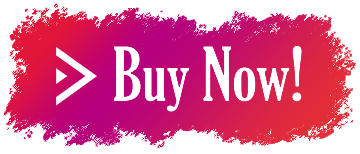 Buy the Kindle from Amazon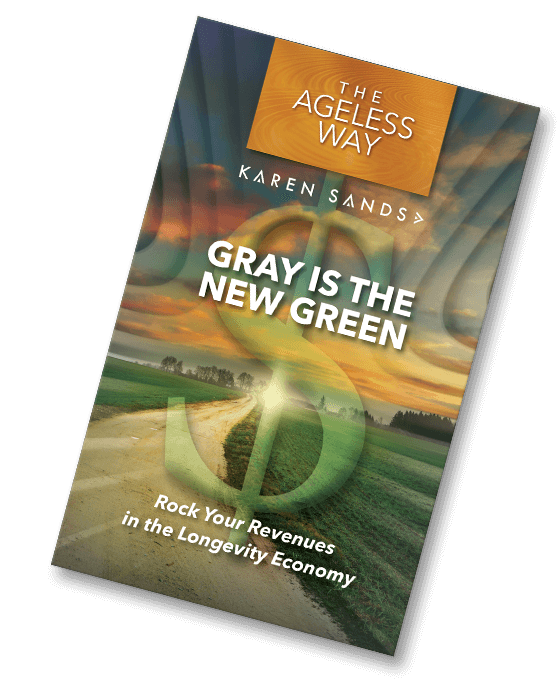 Is your business ready to embark upon a quest to transform the old story, that youth rules, which no longer applies? Our future hinges on recognizing the needs and contributions of the 40-plus market, especially Baby Boomers. Not merely a flash in time, Boomers will be pushing the edge of the curve for decades to come.
Most importantly, Ageless Boomer women, who mean BIG business, are leading the way!
Discover how demographic trends coupled with cutting-edge findings will positively influence your future leadership, business development, and succession planning.
Learn why and how to communicate with the 40-plus market – how to leverage their talents as leaders, employees, and employers, how to develop products that serve their needs and how to market them to generate a positive purchasing response.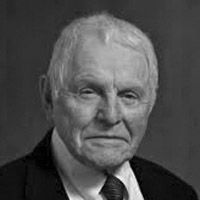 Always ahead of her time. Now she is helping to bring in the emerging field of conscious aging, a boon for women and men.
Nelson Broms, P.h.D - Former Chairman/Holding Company Equitable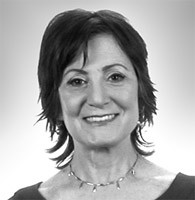 A definitive book. At a defining moment.
Elsie Maio - Founder of Humanity, Inc./The SoulBranding℠ Institute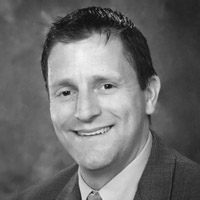 Karen has knocked it out of the park AGAIN. A data-packed, awe inspiring, and valuable resource for any business or company owner that is looking at the future, regardless of your industry! This is the book to read IF you don't read any other book on aging and business marketing this year!
Aaron D. Murphy - Architect, CAPS

If you snooze, you lose! Now is the time to drive your business or firm to join the innovative product developers, attuned marketers, savvy service providers, and future-forward employers who understand what is coming, leaping ahead to snatch up segments of this booming market.
Leverage the Longevity Economy!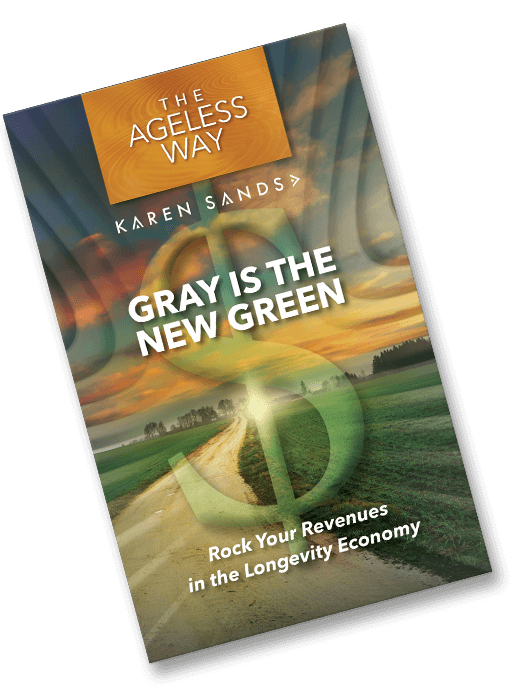 Ready to Rock
Purchase the paperback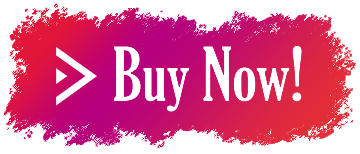 Buy the Kindle from Amazon
Leading GeroFuturist℠ Karen Sands shares her unique perspective to usher in an evolutionary change in the business community that seeks to engage the workforce and the marketplace so it transcends itself into the entire Ageless population – and in doing so, transforms the business world, the workplace, and the marketplace in visionary ways that contribute to the Triple Bottom Line of People, Planet, and Profits. If you are ready to rock your revenues in the Longevity Economy by staying in sync with those who keep you in business, it all starts within these pages. Gray is truly the New Green!
BOOKS & MORE BY KAREN SANDS
Rock Your Age . . . One Ageless Story at a Time!
Every book in The Ageless Way series is dedicated to empowering women and men around the globe to put their stamp on the world in a way that's meaningful to them—regardless of their age and regardless of their calling.   The message? We're living in a new reality; one in which the possibilities are exciting, limitless, and expansive. Get ready to experience content that is empowering, transformative, and (most importantly) actionable!