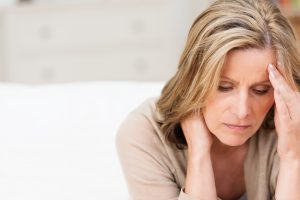 Most of us are asking the same life-altering questions as we find ourselves standing at the precipice of change: How do I make decisions now since I don't know who I'm going to be . . . or what the world will be like by then?
The "then" timeframe for some encompasses the next 2 to 5 years, and for others, 10 to 15. But what is the same for all is that these midlife questions range from the more profound, Why am I here? Is this all there is?, to the more fundamental practical decisions about where to go from here in our personal and professional lives.
When do I step down and pass the baton?
What's my new passion?
Should I join some company boards, or rev up and start a new business?
Can I afford to downshift?
Is this the relationship I want now?
How do I turn my empty nest into a launching pad?
How do I make a lasting impact?
The clock is ticking louder and louder. Just as in adolescence, most of us are teetering between in control and out of control. Each What if? requires a multitude of compromises and leads to more complicated scenarios without obvious answers. Caught in the race against time, we are confronted with the tremendous terror of not knowing. The million-dollar question is: How do we live in between?
We have to stay in the center of time and wait it out. We have to sit in our worst fears. I know that if I resist, my fear manifests even more. Instead of staving off the fear of the unknown with my favorite numbing tricks (filling myself with extra helpings of carbs, obsessing over roads not taken, buying something I probably don't need), I must instead find a safe middle ground. A place within where time doesn't exist, where it's okay to not know . . . yet. That's where real clarity is birthed.
But while I wait, my task is to keep striving for greater consciousness, stretching to unleash my greatness and to re-awaken the visionary within.
Now more than ever, it is critical that we remain flexible and adaptable, making friends with change, with not knowing . . . with certain uncertainty! This is our time to tap our resources—within and without. Seek the counsel of friends, family, colleagues, and coaches, as we prepare for a new phase or a totally new cycle. Now is the time to invite change and embrace transformation.
We must create our own eye in the storm of time, a place of inner calm, where we look objectively at the possibilities around us instead of being pushed relentlessly forward by the ticking of the clock, which inevitably leads us in haste to make the safe decisions, but not necessarily the right ones.
Once we find that center, that space between time and timelessness, we must anchor ourselves with proper assessment tools and the knowledge and experience of every resource available to us. With this anchor in place, we can move forward with purpose, passion, and profit, toward what matters most to us, to our communities, and to our world.