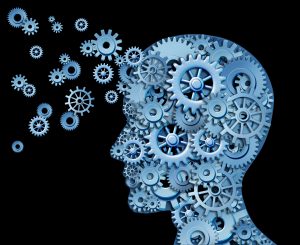 One of the most common questions I get asked is, what is a futurist? (And the corollary, of course—what is an Everyday Futurist specifically?) Some people hear the word and think of psychics and crystal balls, but a professional futurist is not a psychic.
Futuring involves a set of strategic, scientific, and intuitive skills that anyone can learn to forecast the future, spotting trends and critical shifts in your own life as well as in the world.
Being a futurist does not require having a gift to predict certain future events; in fact, professional futurists never predict because no one can predict the future. Rather, a futurist forecasts and backcasts the future using analytical tools and intuition to track, evaluate, and respond to change in measurable ways, creating alternative futures—so that the people they serve can use their gifts to meet change at the leading edge.
Many futurists work with corporations, forecasting trends to help with strategic planning. Other futurists apply their skills within specific fields or in their writing, both fiction and non. You might recognize the names of such notable futurists as Arthur C. Clarke, Carl Sagan, Gene Roddenberry, George Orwell, and my favorite, Alvin Toffler.
I combine futuring with coaching—for professionals, executives, entrepreneurs (especially boomerpreneurs), and businesses—because the combination of the two is the most powerful way to guide individuals and businesses to stop reacting to what has happened and start creating what will. Every single one of us can make every day matter by applying the wisdom of tomorrow.
In other words, we can all learn to be Everyday Futurists. You can learn futuring tools and strategies. With coaching, you can learn how to apply the knowledge and wisdom you gain in your everyday life and work in ways that make every moment matter while simultaneously moving you toward accomplishing your greatest vision yet, no matter what age or stage of life you are in.


Amazon #1 Best Seller Author of 11 books including The Ageless Way, Gray is the New Green, Visionaries Have Wrinkles, The Greatness Challenge and more.