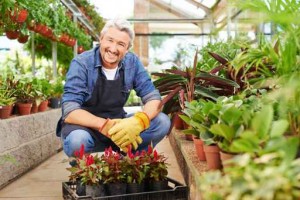 On another blog post, I talked more about the rising rate of entrepreneurs among people over 50. Odds are, you are one of the many 45- to 70-year-olds who are thinking about starting a business, or perhaps you are already running your own company.
Even those already in business frequently reassess how their business is doing, and not just financially. You might be considering how to add more meaning to your business and work life, how to combine what you are already doing with ways to make a difference in the world. You might be brainstorming new ways to make your business sustainable long past the usual retirement age, or you could be thinking about how to adapt it so that you have more free time and can continue to do meaningful work for as long as you wish—into your 80s, 90s, or even past 100.
Regardless of your situation, your first step is to consider what kind of business you want to create or reinvent. Take some time to answer the following questions as honestly and thoroughly as possible:
Do you want to continue in your current field or try something new? If new, is it related to your existing skill set or industry, or will you need further education and training before you can open your doors? If in your current field, are you in love with what you do, or are you choosing this field because it's familiar? Choose something that you are genuinely, passionately interested in, that you are already drawn to read about, talk about, and learn about at every opportunity. If you are planning to reinvent an existing business, you need to go beyond what you've done in the past—beyond good service to extraordinary service; beyond meeting expectations to exceeding them and offering a lot more value-added services or products. How does this look in terms of what you could offer and how does that compare to what you do already?
How will your business address what matters most to you? In what ways do you want your business to also address what matters most to your family, your community, the world? Will it meet the triple bottom line: people, planet, profits? Where do your talents and passions intersect with what the world needs now and what it will need in the future?
Do you want to sell products, provide services, consult, some combination?
Do you want to go totally virtual with your business or a combination? Which option suits your lifestyle choices?
Do you want to be a solopreneur or do you want to be an employer?
If starting a new business, what kind of time and money are you willing and able to invest in the first three years (the average lag time between starting a business and breaking even)? If reinventing your business, what time and money are you willing and able to invest to revitalize and revamp what you're already doing?
What is the income potential for your business? Will it be enough to meet your needs? Will it be enough to meet your desires? Make an appointment with an accountant and business growth expert who has experience with entrepreneurs to get a realistic assessment of your business costs and potential.
What kind of competition is out there? How are they doing, particularly since the recession? How will you do things differently to stand out, avoid the competition's mistakes, and capitalize on trends so that you are ahead of change?
What does the day-to-day operation look like to you realistically? What do you want the day-to-day operation to look like?
Consider how your lifestyle-compatible your business is. If you live near the top of a mountain, a business that requires a lot of in-person contact or travel will be tricky without easy and affordable transportation. If you need regular human interaction, don't create a business model that chains you to your computer all day. If you want to sustain your business indefinitely, doing the work you love into your 90s or beyond, design your business to weather any physical changes you might encounter down the road. Consider how much freedom and flexibility you want—to travel, spend time with family and friends, do volunteer work, or just relax whenever you need to.
Consider what everyday tasks you enjoy, which ones you find mundane but doable, and which ones you loathe. Will you have a balance? Will you be able to delegate the latter? Or will the day-to-day requirements of your business idea likely damper the passion you have for the business? Will you have enough variety or enough routine to suit your personality, needs, and preferences?
10.  How tech savvy are you now, and how tech savvy will you need to be to run your business successfully? What technology is required for the business itself? What technology is required for marketing, accounting, sales, distribution, etc.? What new technologies can keep your business on the edge of change? Even the most experienced, savvy professionals will need to be on a continuous technological learning curve to keep up with the changing marketplace. If you don't have the interest or time to learn new technology, can you afford to get technical help as needed? If you are planning a business that you can run for the next 30, 40, or 50 years, consider now what technology can enable you to do that, including what you would need to keep your business running virtually.
The future of business, and of our world, lies in the hands of those who are taking steps right now to reimagine the marketplace, the workplace, and the small business in ways that intersect with where we are headed as well as where we want to head globally—sustainability, cooperative business models, flexibility in our work and our lives, and the ability to pursue what is meaningful to us in everything we do, at every age.
We are on the cusp of a new era, where the stereotypes of age, gender, ethnicity, nationality, and so forth, are going to be washed away by tidal waves of change—in technology, in the economy, and in how we interact and connect with each other on every level.
If any part of you has ever longed to do something truly great in this life, now is the time to put legs on that idea and enter the race—the human race of tomorrow.
Karen Sands, MCC, BCC
Phone: 203.266.1100
Email: karen@karensands.com
Website: www.karensands.com
Address: PO Box 43 Roxbury, CT 06783-0043
Image credit: Dollar Photo Club