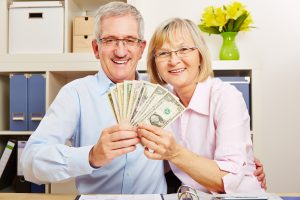 Before I have talked a bit about the shadow self we all have inside and the importance of acknowledging it, understanding it, and using it for our success and in our own leadership. Today, I want to talk about the light.
The visionary voice inside us is that light, the one that guides us and helps us see clearly where we are and where we want to go. When you look at successful women—not just women who have achieved a certain status or wealth, but truly successful women who have combined passion, purpose, and profit—you can see that the key ingredient for them has been following their passion and keeping their purpose at the forefront of everything, even after they've accomplished their dreams.
Anita Roddick, founder of The Body Shop, is a perfect example. The idea for The Body Shop came from a time in her life when she had quit her job teaching and traveled—to Tahiti, Australia, and South Africa, among other places. As she put it, "When you've lived for six months with a group that is rubbing their bodies with cocoa butter, and those bodies are magnificent, or if you wash your hair with mud, and it works, you go on to break all sorts of conventions, from personal ethics to body care."
Even after her hole-in-the-wall shop became a worldwide success, she continued to embody what she called "moral leadership." She used her company, her profits, and her own time and energy to fight tirelessly for many causes—women's rights, the homeless, the environment, anti-ageism, . . . and the list goes on. Following her passion and purpose led to her success, and in turn, she used that success to continue following her passion and purpose.
Our visionary voice must be loud enough to drown out the naysayers, and often our passion and purpose must be strong enough to combat long odds. Comedian Margaret Cho found both essential in being successful in a field that was competitive for anyone, but especially for a gay Asian woman. "A lot of people make the mistake of allowing their families to choose their paths for them," she said. "They allow other people to advise them into careers that they don't want to be in." When you follow your own light, you are far more likely to stick with it, and that, according to Cho, is the key to making your passion and purpose pay off.
Many accomplished women who have pursued what others told them to pursue, or what they are good at (but don't necessarily love), end up feeling a sense of "Is this all there is?" J. K. Rowling, author of the Harry Potter series, points out how, in a way, it can be easier to follow your purpose without being successful in other areas: "Had I really succeeded at anything else, I might never have found the determination to succeed in the one arena which I believed I truly belonged."
No matter where you are in your life and work—running or starting your own business, changing careers, or downshifting but not wanting to stall—finding what you are passionate about and how those passions can serve your soul's purpose is the first step. I'll be talking about the next steps in future blogs, but know this now: It is never too late to reinvent your life and your work. It is never too late to turn on the light.
What is your passion? Why are you here on the planet? If you are following it, what are your biggest challenges? If you aren't, what's stopping you?