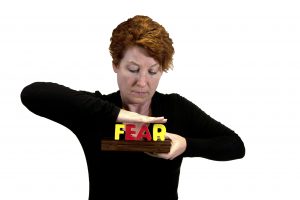 I've written a lot about the visionary voice we all have inside us, the qualities of a visionary and how that voice can guide us toward making a difference in the world while simultaneously achieving sustainable, meaningful success in our lives and work.
Many of you are no doubt aware of this voice. Maybe you've had to reawaken it at various times in your life—most of us have to do this—but you know it's there.
Some of you, on the other hand, might not see yourself as ever being a visionary. Visionaries are other people, not you. You have ideas, but you don't see them as earth shattering. You want sustainable, meaningful success, sure, but nothing you're planning will transform the world.
And that's okay. Your definition of success, of what matters most to you, is yours and yours alone. But if at any point in your life you've felt that you were meant for more, that there's a bigger purpose inside you yet to be realized, then you are selling yourself—and the world—short by not uncovering that purpose, by not doing what you can to awaken your visionary voice.
This is especially crucial if your reasons for not doing so are that you think it's too late for you, or that you are not smart enough, rich enough, confident enough, creative enough . . . that you are simply not enough to lead change.
It is never too late to be a visionary. On the contrary, many of us can't be true visionaries until we have the experience, wisdom, and willingness to focus only on what matters—qualities that tend to ripen with age. You don't have to wait until you feel you are enough. Awaken the visionary voice inside and you will find that your doubts become insignificant in light of a vision you will be driven to pursue, with passion, purpose, and, yes, even profit.
And that brings me back to those of you who do not feel driven to uncover your larger Soul's purpose, to discover how your personal and professional success can run parallel to making a difference in the world. Consider this: The more turmoil our world undergoes—economic, environmental, social—the more everyday people choose to spend their money on products and services that in some way go toward healing our planet. In other words, when given a choice between two companies with essentially the same offering, consumers are increasingly choosing the one that goes that extra step toward making a difference in the world.
Think about where this trend is going. People and businesses that find a way to combine a larger visionary purpose with their business model will be the most profitable. More people and businesses will follow their lead until visionary business practices will become the norm. Not riding this trend now not only means missing out on a larger market, more money, and greater impact—it could make your ideas and your business ultimately obsolete.
No one can know the future with certainty, of course. Things can change on a dime. But you have nothing to lose and everything to gain by at least listening to what your visionary voice has to say. That's all. Just listen.
Have you always felt that you were meant for more? Have you discovered your large purpose, your visionary voice?