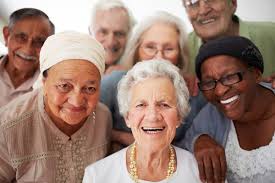 In his book, All I Really Need to Know I Learned in Kindergarten, Robert Fulghum offers essential tidbits of wisdom most of us learned as children, including "Share everything. Dont take things that aren't yours. Put things back where you found them."
In the last decade or so, adults have been revisiting these essential lessons in new ways, creating businesses and opportunities for what has been dubbed "The Sharing Economy," a business concept based on renting or borrowing goods and services, rather than owning them. Though this idea is not new — libraries are one of the oldest examples, volunteering another — the advent of technology has made sharing a variety of resources easier than ever, impacting how we live and how we choose products and services.
As described by Benita Matofska of The People Who Share"The Sharing Economy is a socio-economic ecosystem built around the sharing of human and physical resources. It includes the shared creation, production, distribution, trade and consumption of goods and services by different people and organisations."
Advocates of sharing who engage in this practice, which is sometimes called The Collaborative Economy, do so for financial and/or social/communal reasons, as well as flexibility and/or ensuring a more sustainable world. Examples of some of the better-known companies that have emerged out of the sharing concept include: Airbnb, ZipCar, Lyft, Uber, Craigslist, TaskRabbit, Pinterest, and GiftCardSwapping, to name just a few.
A 2013/2014 report based on two surveys conducted by Vision Critical's Voice of Market states that there are 80 million "sharers" in the U.S. Though it claims nearly half of sharers across the globe are under 35, there are still a significant percentage (between 19-40 percent) of participants, particularly in America, and particularly outside urban centers, who are 55+. Regardless of age, location or other differences (e.g.: higher incomes), however, the study asserts that "..all businesses need to know that sharers are not a niche market. Sharers are part of the mainstream set of customers that businesses can't afford to ignore." Additionally, those over 40 are not only consumers but also solopreneurs and entrepreneurs, many focused on the Triple Bottom Line of people, planet, and profits.
As with all new ideas, start-ups in The Sharing Economy may need tweaks to ensure best practices for the greatest number of people (including safety and liability). That said, it appears this concept is here to stay. Despite any resistance we have to changes, what has been proven time and again is human's ability to adapt to circumstances. As we move through life's transitions, including the changes that come with The Sharing Economy, perhaps it is wise to be mindful of even more of the words from Robert Fulghum's aforementioned book, which are excerpted below.
~ Play fair.
~ Don't hit people.
~ Clean up your own mess.
~ Say you're sorry when you hurt somebody.
~ Live a balanced life – learn some and drink some and draw some and paint some and sing and dance and play and work everyday some.
~ Take a nap every afternoon.
~ When you go out into the world, watch out for traffic, hold hands, and stick together.
~ Be aware of wonder.
In what ways have you participated/are you participating in The Sharing Economy?


Get a sneak peek into Karen's Amazon #1 Best Seller, "The Ageless Way" Claim your FREE chapter, "Agelessness Across Generations" download here.