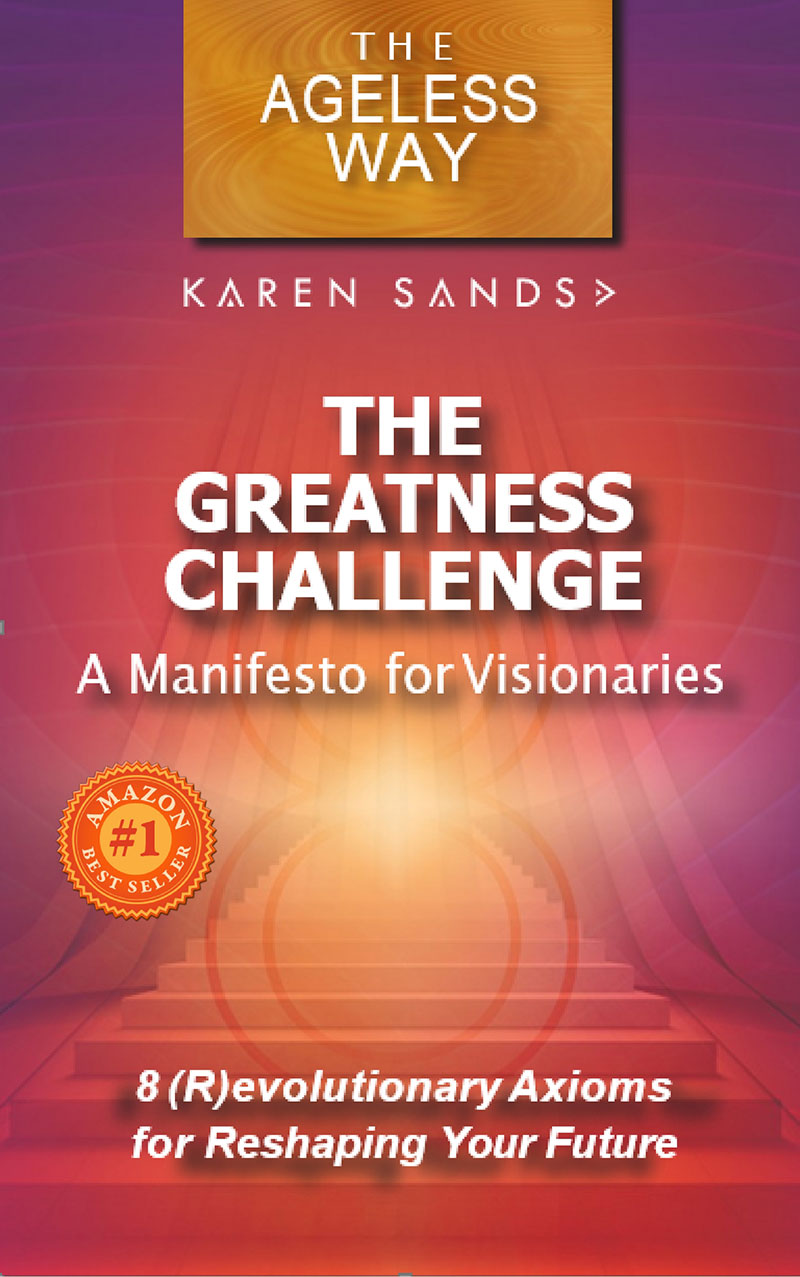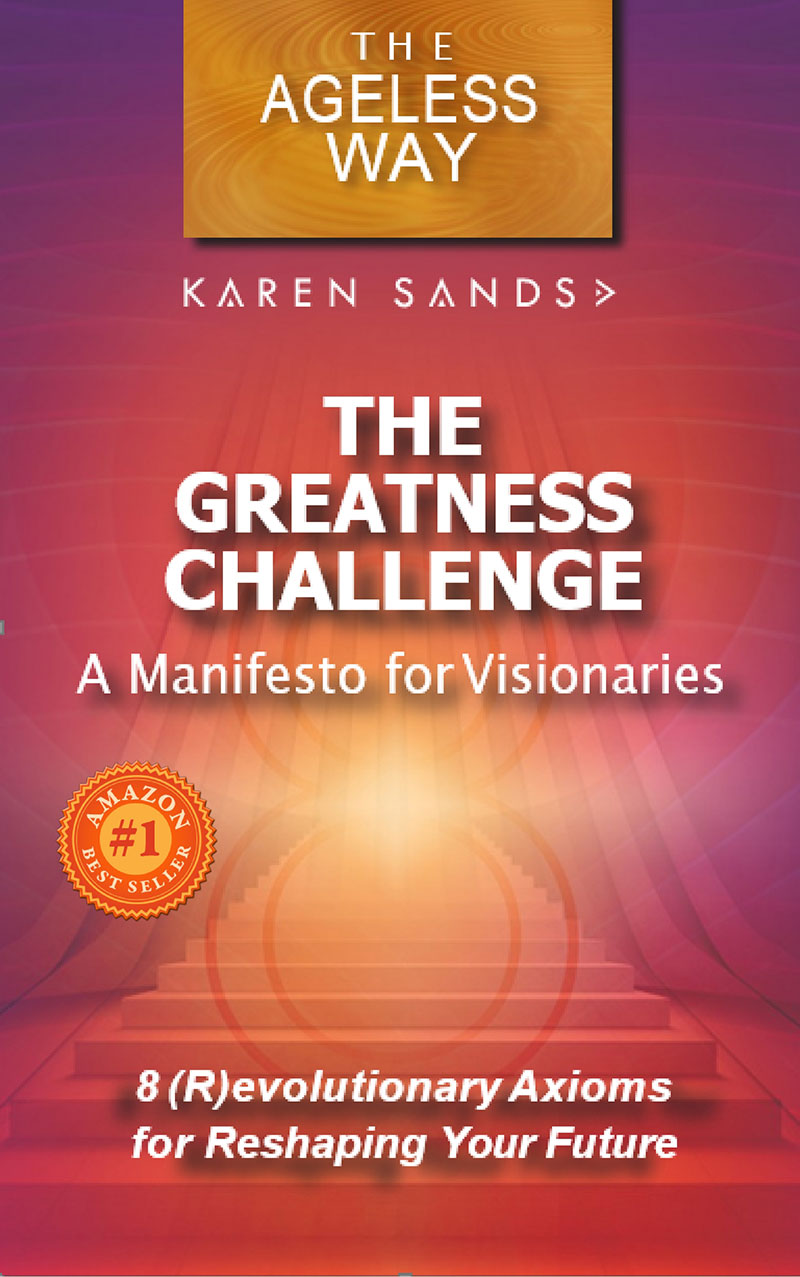 Thank you for requesting my ebook, The Greatness Challenge: 8 (R)evolutionary Axioms for Reshaping Your Future.
Reading about the emergence of greatness in leadership during moments of unrest can be inspiring. And discovering how to lead agelessly is truly paradigm shifting.
For this reason, I am inviting you to meet the Greatness Challenge the Ageless Way. Your manifesto for visionaries is your guidebook for reshaping your future.
In addition to the ebook, you will also be receiving a complimentary subscription to the Ageless Beat blog and newsletter with strategies, tips and advice on how to navigate these VUCA TIMES, so you can rock your revenues in the Longevity Economy.
Questions about how to meet the Greatness Challenge? Or about how to radically reinvent or ramp up your future? Send your inquiries to Karen@KarenSands.com. For forty plus years, I have coached and mentored accomplished women and men, audacious, conscious entrepreneurs, enlightened leaders, world shakers, and change makers to greater futures, and I am now available to answer your concerns in my gratis newsletter & blog, and my weekly eColumn, "Time With Sands™".
Go for Greatness with Gusto!