Partner Information
Please enter information in the form below.
Once registered, we will be in touch to confirm your participation.
**NOTE – See below for an example of how the following information will show up on the website.
Sample Listing:
ROE COUTURE DESARO ~ GUTSY GAL GODDESS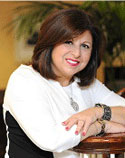 Hi I'm Roe, your Money, Marketing & Soul Certified Coach who brings out your Inner Gutsy Gal by letting your authenticity be your power, comfortably market your message, attract ideal clients who love you and pay you what you are worth so you can have a lucrative sustainable business with soul & ease. www.RoeCoutureDeSaro.com
BONUS GIFT: The Gutsy Gals Guide To: Courage, Risks & Rewards DIY Coaching Program. A 6 part training with exercises to deepen your learning and open new doors and opportunities for you. Value=$97.00.