THANK YOU!
A Seat is Reserved Just for YOU!
Thank you for signing up for my FREE 1-hr. teleclass,
When the Going Gets Tough,
Reinvent Where You're Going
I can't wait to discuss with you the 5 secrets for transforming your future in turbulent times!
As the teleclass approaches, I will be sending you reminders, plus additional information and call-in details.
In the meantime, I invite you to download your FREE bonus article:
"Stars Shattered and Dreams Shuttered"
Until then keep reinventing where you're going,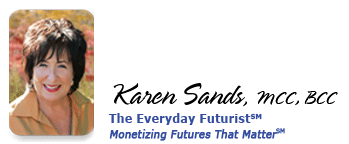 P.S. Please visit with me on Twitter, LinkedIn, Facebook & my Blog