Time has come today.
Young hearts can go their way.
Can't put it off another day.
I don't care what others say.
They say we don't listen anyway.
Time has come today.
Hey.
Time.
Now the time has come. Time.
There are things to realize. Time.
Time has come today. Time.
Time has come today. Time.
Time. Time. Time. Time….
~The Chambers Brothers
"Time Has Come Today"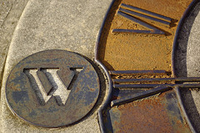 Making big relocation changes in midlife is very different than it was in my youthful 20s, 30s, and 40s. Reality dictates: Time is a diminishing asset. It always has been. I just didn't get that truth in the same way as I did when I turned 50. Now in my 60s, it's my daily contemplation. In our youth it's not such a big deal to change our minds and move on . . . even to return again. Now I feel an urgency to dig in and make my new home base home. But caution rules since I want to limit the number of mid- and later life relocations ahead. I'm not looking for where to retire, but where and how to live my greatest life yet. I know I'm not alone in this pursuit.
Is this up for you too?
When I'm in the midst of a major shift, it's terribly important to listen to all my inner rumblings as well as the facts. I have to avoid getting intoxicated by what I want versus staying conscious of what is so. Thankfully my dreamtime has been rich. My body's truth verifiers have been alerting me to when I'm drained and when I'm juiced. More importantly, I'm noticing what causes each. It's such a visceral transition, whether you are just starting in your 40s or fully engaged in your 60s or 70s . . . and beyond.
Too much either/or can really bring me down. I've been watching my duality struggle play out before my eyes. In my middle years I yearned for my quiet time in nature, reconnecting with deep soul currents within. Being virtual and near an airport, it worked. I never expected this quest would be not only restorative but also transformative.
With the clarity of a newbie, I realized that I want to continue feeling awe every day and to breathe deeply. Nature here in Litchfield County and in the western desert feeds me. Tribe and vibe have always been important to me—now as I age, they are even more so. My nagging conundrum: How do I get the vibe, the tribe, and nature too?! Suddenly it became crystal clear. Not to worry. I can continue to have both/and versus living in either/or. There's no rush but time itself.
True to my always being on the cusp, as I move between later midlife and early elderhood, I still want to keep accomplishing and making sure we live independently as we grow older. But more than ever before, what I do has to matter and make a huge difference in how you and I move into our collective and personal futures. Esteemed gerontologists and developmental experts like the late Erik Erikson refer to this midlife task as moving from "stagnation into generativity," and in later midlife and beyond, into "ego integrity" as wisdom keepers. For me it's all about moving from success into significance . . . leaving our footsteps in the sands of time for generations to come.
Every year, my time out west brings blessings far beyond my expectations. I am constantly in a state of attraction at warp speed. My new Tribe keeps showing up. I've re-met high school friends I haven't seen in decades. I've met others whom I know will be new longtime friends and colleagues.
As I told a group of new colleagues, I'm the "wandering crone in the desert seeking my tribe." Thank goodness they laughed with me. It is a big thing to own "her" publicly. But what became sharply apparent is how important finding my Tribe really is for me.
Synchronicity is my friend big time in Arizona. Doors keep opening without my saying "Open, Says Me." Everywhere I go, my reflection as elder is mirrored back to me. Questions I posed years ago, before boomers were ready to hear them, were now on the lips of the folks I met. Experienced seekers and accomplished professionals are asking not only, What's next?, but also how to make the big shifts in their middle and later years.
As a "Crone-in-training" for many years, it appears I've now arrived solidly in early Elderhood. Now that is a big shift! Back in my Connecticut office, I dusted off tons of material I'd relegated to the top shelves in my file room, marked "SAVE for the Right Time." I'm now being called back to Arizona, bringing forth a new book, Visionaries Have Wrinkles, keynotes, and workshops so we can create the future together in a whole new way.
With so much shifting going on for all of us, time is of the essence to get our energies lined up with our intentions so that we can create the results we envision for our greater future.
What are your big shifts?