Do you want to transition out of a job that pays the mortgage but leaves your soul bankrupt?
Are you asking yourself, should you stay or should you go, in light of troubling times?
Want to re-design your life so you have greater positive impact on your family, colleagues, and community?  Are you a leader who is looking for a pathway to enlightened leadership, so the impact you have is meeting real-world needs for the greatest good for all?
We are moving toward lives that are inwardly focused, based on who we are and not just what we do. Almost 80 million Baby Boomers are entering what psychologist Erik Erickson identified as the fall and winter of our lives, when reflection and inner focus become critical.  These are the years when, after having accomplished so much, many of us want to build on our success to create legacies, healthier relationships, and happier lives.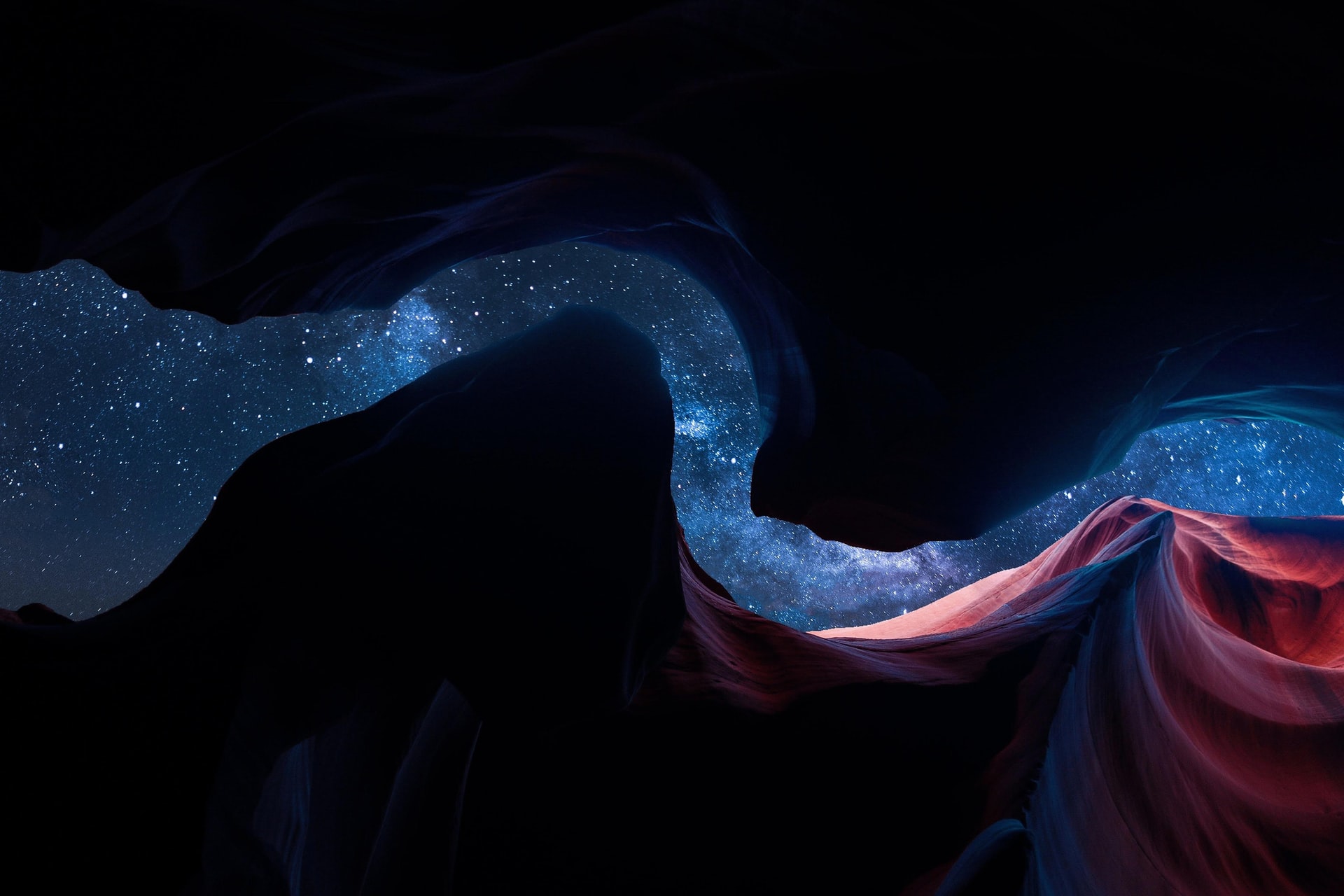 John Sutton sits at the edge of a ridge in Sedona, Arizona, overlooking the incredible landscape of jutting red mountainsand canyons, feeling like he is at the edge of the world, high above the dry desert.  He has come here for retreat, to find time alone as he longs to make sense of his life and his growing restlessness and dissatisfaction.  It's not that his life is so bad.  Matter of fact, by most people's standards, he is a huge success.  An investment banker, he has been married for twenty-five years to the same wonderful wife and has two great kids, who are surviving adolescence as gracefully as possible.
He looks up at the stars as they emerge, one by one.
He thinks of when he was a boy, and he and his father would stretch out on sleeping bags on their camping trips alone.
"The stars you see now were born thousands of years ago."
John recalls looking into the skies, wondering how their light traveled such distances, imagining the planet in the days ofdinosaurs.
"Those stars we see today are made of the dust of dying stars from thousands of years ago," his father explained.
Now at 46 years old, John Sutton sits breathing the clear twilight air.  He thinks of crowded subways, rushed cups of morning coffee, humid hot summer afternoons, feeling choked in his suit.  He remembers once having more time for walks in the woods and camping trips, and although his family still takes them, it is as if he never fully settles into the Earth to make a real connection to himself, to the trees, the grass, the riverbed.  Life just seems to keep accelerating.  There is no time, it seems, for stargazing.
Years earlier, he became pulled into the currents of booming economies and breakthrough technologies where wirelesswonders and the Internet sent him and the economy into a quickening spiral.  He thought of how the promise of hisbrother's dot.com led to one disappointment and then another as he watched portfolios shrink by hundreds of thousands of dollars.  He thought of the increasing tensions that led to September 11th, then his father's bout with cancer… each year, a loss of greater innocence — as an American and as a human being.  "Where do I belong in all of this?" he wonders.  He looks up at the stars as he did as a young boy, giving himself to the vast beauty of the heavens, hoping to find answers there.
And they are there.  In part.
Greatness arises from the transitions of life, particularly at midlife, when what once seemed defined and solid becomes asvaporous as the gasses that give rise to forming stars.
You may have the house, the car, the children, the money, and the office suite.  You have come far in so many ways, butnow you are not satisfied.  Or perhaps you have lost it all, or despite great gains seek to leave something of meaning behind.  As the great philanthropist Andrew Carnegie said, "Any man who dies rich, dies disgraced."
Disillusioned by corporate and political corruption, many Americans are demanding greater honesty and responsible  leadership, questioning the traditional competition-at-all-cost policies of American business. Now, they are looking to find new ways to live successfully from their core values.
On May 25, 2002, the magazine Fast Company asked their readers: Do you feel betrayed by corporate America?  Although the sample was small (418), 81 percent responded "yes."  In the decades that have followed, this sentiment has only grown more severe with the distance between the haves and the have-nots increasing by leaps and bounds.
Findings from a recent trust and credibility survey, the 2020 Edelman Trust Barometer, indicate that this sense of betrayal goes deep.  These results showed that the majority "in every developed market do not believe they will be better off in five years' time, and more than half of respondents globally believe that capitalism in its current form is now doing more harm than good in the world."
At the same time, 83 percent of employees fear losing their job.  This fear is most commonly due to the gig economy, a looming recession, a lack of skills, cheaper foreign competitors, immigrants who will work for less, automation, or jobs being moved to other countries, notes the survey.  These factors continue to intensify as the economy struggles to regain its footing amidst continued outbreaks of the Covid-19 Delta variant and a lack of support for employees and business owners alike who are stressed to the breaking point.  Meanwhile, ever-more dire weather events and shifts in environmental conditions due to global climate change pose a major threat in these new times, disrupting at all levels.
With the backdrop of such catalyzing factors, both external and internal, it is no surprise that 26% of workers say they are planning to leave their job after the pandemic (according to a survey conducted in April 2021).  Many are looking for improved workplace flexibility, such as a hybrid model allowing for remote work either part or most of the time, and/or to take advantage of new professional opportunities.
Over the last decade, the trend of talent migration has continued to increase.  More than one in ten has either downsized, cashed out of a high-overhead lifestyle to a simpler one, or taken lower-paying jobs with greater satisfaction.  Stress-related disease and fatigue is the number one cause of absenteeism in industrial countries.  One in four will experience clinical symptoms of anxiety next year or become clinically depressed.  More and more are feeling burned out, bored, or disillusioned with the old models of doing business.
In a 2018 poll of over 2600 respondents in the IT sector, 60% stated a preference for a relaxed yet lower-paying job over a stressful but higher-paying job, while only 30% said they would prefer the reverse.
Another 2018 survey found that 7 out of 10 professionals would choose a positive work environment and culture over high pay and would even refuse a position at a top company if they had to "endure a bad office environment" – one where they don't feel they can be themselves or are able to maintain a healthy work-life balance.  According to a Fidelity report, today's "Millennials are willing to take a $7,600 pay cut on average for better 'quality of life' at work."
This is the reason many have turned to lower-paying jobs with an ethics-based mission or goal focused on making a difference and healing the planet.  By putting purpose over profit, we keep ourselves engaged in our mission and connected to our common humanity.
In our increasingly automated world, we face the risk of becoming automatons ourselves—many of us don't want to live like machines anymore.  Having lost connection with our inner life and nature, we are like Stepford Wives and Husbands (depicted in the 1972 film based on Ira Levin's novel) walking through our well-manicured lives, lives that didn't prepare us for the upheaval and uncertainty of the recent economic crisis and the jarring, discontinuous chaos we experience on a daily basis.  Now we must reconcile the old facts of a bygone age with the realities of life in the new millennium.
The good news is, you can leverage such times of flux and uncertainty to your advantage.  The world needs our experience, passion, and vision – together we can develop new ways to support the needs of the planet and carry them out while attending to the needs of our soul.
The time is now to shake off the dust of the past and move out from its spell of stagnant, sleepy drudgery.  Something deep within is speaking.  Listen.  It is the still small voice of your evolutionary self, asking you to reach for your greatness.
---
Photo by Ameer Basheer via Unsplash.