How does one keep from "growing old inside"?
Surely only in community.
The only way to make friends with time is to stay friends with people.
Taking community seriously not only gives us the companionship we need,
it also relieves us of the notion that we are indispensable.
~ Robert McAfee Brown
Making big relocation decisions is very different post-50 than it was in our twenties, thirties, and forties. Even putting aside the effects of the Great Recession, only to be followed by a topsy-turvy housing market driven by city dwellers escaping multi-family living flocking to the suburbs and rural areas, in turn causing frozen inventory now fueling an over-the-top, out-of-reach sellers' real estate market across the U.S., most of us are acutely aware that time is a diminishing asset.
In the past, it wasn't such a big deal to change our minds and move on…even to return again. Now, most of us want to limit the number of relocations ahead, to find the perfect place, or to decide whether to create that perfect place right where we are. Or maybe the option will be two locations, one for the difficult to navigate harsh weather, (be it beating the heat or snowstorms), and the other to be where you love it the most, with your loved ones nearby and with outdoor fun.
And by "perfect place," I don't mean perfect for retirement. Most of us, deep down or quite consciously, want to find the perfect place to live our greatest decades yet.
Baby Boomers are redefining their next life phase, including housing preferences. These new Boomer lifestyle preferences are creating a structural change in the housing industry, bringing with it new challenges and opportunities for architects, home builders and developers, as well as renovators, while at the same time birthing a new specialty of age-friendly design—creating a new partnership with sustainable "green" building. There is a consensus among experts that the 50-plus demographic is, by and large, seeking six key elements in their housing choices:
Bonding and connection
Convenience
Safety and security
Eco-friendliness
Age-friendliness
Customization
These preferential elements come down to low-maintenance, high-tech customization and plenty of entertainment areas inside and out, single-level homes with multipurpose flex rooms, wide doors and hallways, accessible bathrooms with no tub ledge to traverse and attractive grab bars, and more.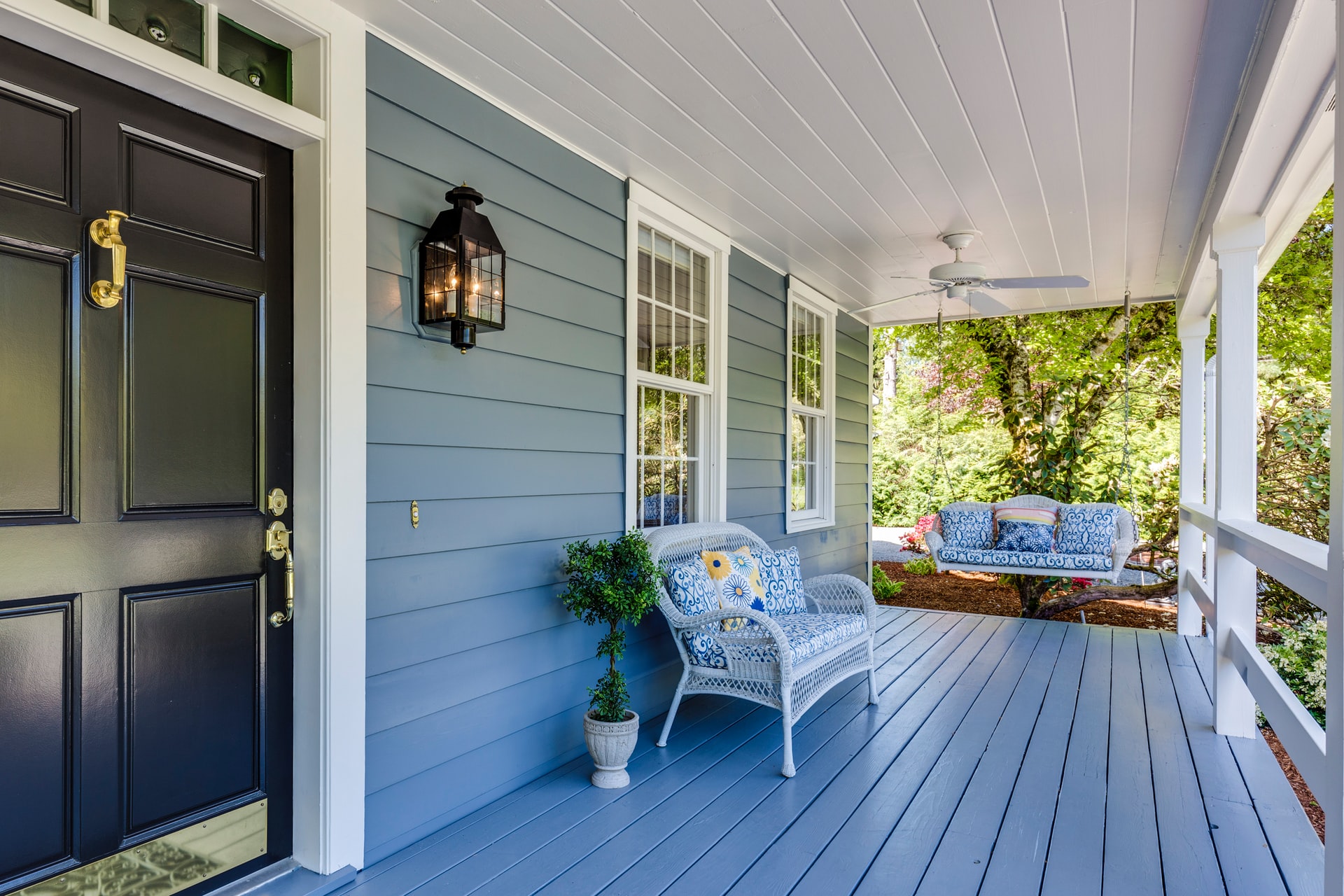 According to a recent Fortune article, the anecdotal evidence and the actual data don't agree, and yet the media keep telling us that Boomers are moving from the 'burbs to urban landscapes.
Citing 5-Year American Community Survey data, Trulia research analysis provides us the real picture: in 2005, age 75 was when more older adults were moving into multifamily housing than single-family housing. However, as of 2016, this didn't happen until age 80. They go on to echo what we know to be true: "Seniors in recent years have adopted significantly different lifestyles than seniors even a decade ago. For one, they're working longer. The proportion of household heads 65 and over who are still in the labor force rose to 19.3% in 2016 from 15.9% in 2005."
In 2020, the COVID pandemic and ensuing relocation of a large number of young adults brought families back together under the same roof, as many made use of household space that may have felt otherwise superfluous.
The reality appears to be that the long-term trend within older households shows downsizing is getting far less common, and happening much later in life. Contrary to the perception of a broad downsizing movement, the percent of Baby Boomers residing in single-family detached homes remains high.
While the share of 50- to 69-year-olds living in multi-unit buildings rose slightly in 2012 and 2013, the long-term trend among older households shows downsizing getting rarer and happening later in life. The long-term trend suggests that older households are less likely to downsize than older adults did in the past.
For those who are considering a move, Jane Marie O'Connor, a 55-plus housing consultant, remarks on the importance of certain features Boomers are considering valuable, changing from trends just a decade ago: "Buyers looking at 55-plus communities want to be more connected to nature, placing a premium on nearby walking trails, and have a new appreciation for outdoor relaxation and entertaining. People are putting in fire pits, fireplaces, and outdoor kitchens in covered areas that bring the inside out," she says.
Fortunately, more and more innovative quality options for where and how we live into our elder years are emerging. Dr. Bill Thomas of ChangingAging.org has been declared by The Wall Street Journal as one of the top ten Americans shaping aging. Thomas is internationally known for his healthcare system innovations and is an outspoken advocate for "life beyond adulthood." I commend Thomas for taking his message of "The Age of Disruption" on tour as he crisscrosses the American countryside to change our conversations and assumptions about these options. His wide-ranging work explores the terrain of human aging.
Another voice in senior housing is Steve Moran, author of the fastest-growing senior housing industry blog; SeniorHousingForum.net is another great resource to help you stay on top of what's new in 50+ housing. Ron Kauffman, founder of SeniorLifestyles.net, actively writes and podcasts on senior lifestyles and resources for successful aging. Kauffman believes that "it is important to reach our Boomers and seniors with the messages and information needed to properly plan for aging and the issues and challenges that surround aging and family caregiving."
Louis Tenenbaum, founder of HomesRenewed, a coalition that drives policy and investment toward increasing the number of age-friendly homes, is also the author of Aging in Place 2.0.
Lastly, a name I recommend you track in senior care and related housing issues is Carol Marak of SeniorCare.com. In her own words, "I explore and investigate the latest studies and trends by top health care research companies, then ask thought leaders how seniors and family caregivers can make sense of that research and put it into actionable strategies and deliverables that solve their challenges."
Baby Boomers are once again a driving force that will determine the future demand for different types of housing and the stock of homes for sale when—or if—they downsize.