These VUCA times have pushed us into the unknown. The wave of resignations due to the Covid pandemic—beginning with parents and continuing with people unwilling to go back into the office—have put everything in flux. We're collectively seeking to follow our passions, which are becoming more important than money, or any other perk a job could offer.
These times are raising the value of intrinsic rewards of work, relationships, family, and community. Quality of life is becoming most important. But reinvention is not a new phenomenon. I myself have gone through this metamorphosis. 
It started one day when I looked around my highly coveted corner office. The sun streamed in, warming me and illuminating the piles of memoranda, research, and unanswered telephone messages stacked on my glistening lacquered desk. 
I leaned back in my executive chair and wondered why I was there… 
It began on another bright sunny day, 10 years before, when I was walking down the Avenue of the Americas with my lover. We were both running successful businesses and creating a wonderful life together. The whole world seemed to be ahead of us as we strolled along, sharing our dreams. I pointed to the top of a cluster of skyscrapers, the bastion of big business and seven-figure incomes. "I want to work there," I said. And I did. I climbed my way up. 
But the "view from the top" proved to be very different from my original view from the street. I'd got what I'd wanted, but at what cost? 
I thought of the abusive, driven bosses I had put up with along the way, and of my "real woman" role model; powerful, vulnerable, compassionate, out-maneuvered and crucified by her most trusted allies. Yet I was always at the office; working late, dragging home an enormous briefcase on the weekends… 
I was in a hurry, but where was I going? Where had the time gone? What was I trying to prove, and to whom? 
My story is not unique. I hear it repeated again and again, by both women and men, from the hallowed halls of corporate America to the ivory towers of academia and the street-fighting world of self-made millionaires and billionaires. 
These movers and shakers are CEOs, maverick entrepreneurs and independent professionals. Some have achieved tremendous success so quickly that they have "fried their circuits" in the process, burning out in their twenties. Others have high-income careers but are bored  or dissatisfied, trapped by the demands of their voracious lifestyles. 
Then there are those in senior positions who have invested "their all" in a company for years, only to be forced out, "downsized" or "retired", written off as  casualties of political hit-men or economic downturns. Accustomed to high six, seven, and eight figure incomes, perks and deference, they are shocked to find themselves an un-sellable commodity in a business environment  where youth pulls far more points than wisdom. 
There are many reasons we seek to change our lives. It could be encountering harsh realities as we age, or a profound thirst to discover greater meaning, adventure or financial freedom. Professional reinventions go hand in hand with personal reinventions. Both impact and  even accelerate organizational shifts. That's both the good news, and the bad. It's not an intellectual process, but one of mind, body and Soul.  
Reinvention will not happen overnight. It's a process of evolving yourself, which also includes some missteps along the way. In order to avoid some unnecessary hardships along the way you can ask yourself a few questions: Have you really looked into the life you think you want? Do you have the mental and emotional capacity to fuel this big reinvention? Are you going down a path right now that is on your life plan?
It's interesting, but most of us don't think about what it will cost us if we don't put our needs and values first. Thinking we can maintain the status quo, we often ignore the subtle warning signs, setting ourselves up for one or more of the following breakdowns. The longer you resist, the more significantly you'll be impacted by self-denial symptoms: 
Relationship Breakdowns: Expect to burn out a marriage and/or lose people who are very important to you. 
Physical Breakdowns: Expect to be hit with chronic fatigue, female issues, back trouble, fibromyalgia or pneumonia. Wherever you're physically vulnerable, you will be impacted. 
Spiritual Breakdowns: Expect to experience confusion, internal churnings, disconnections, desperate yearnings and fruitless seeking.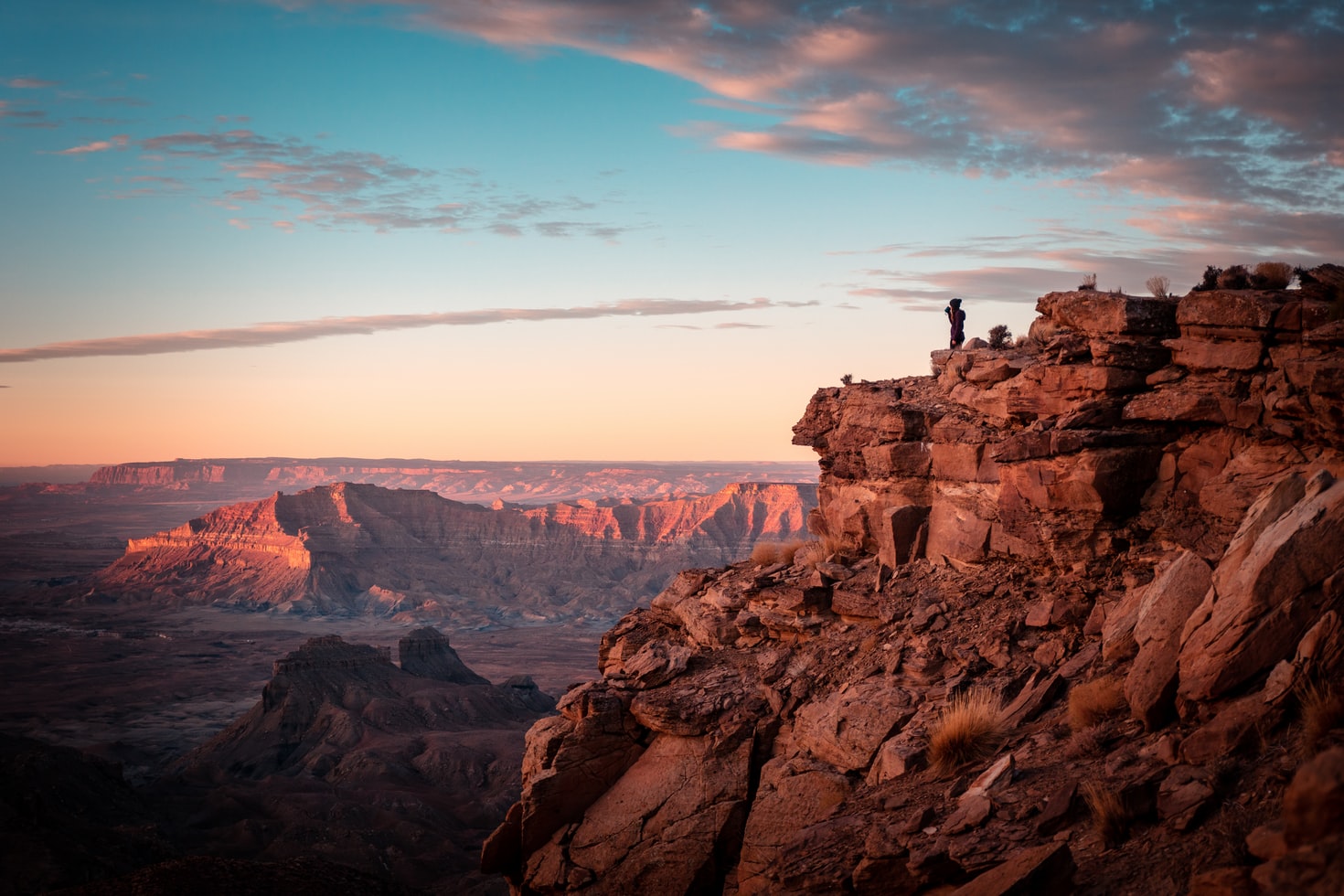 Reinvention can be related to traversing a "Grand Canyon" of the Soul. Most people are so focused on what's happening in the moment, they don't see the warning signs, and drive straight into the void, crashing and burning when they hit bottom. Others take the long route, painstakingly clambering down one side, trekking across the interior plains and scaling the opposite cliff, inch by torturous inch. Some sail in by parachute, a tool that will help them progress quickly through the initial stages of their journey. A few will study the situation, hire an architectural engineer to design a bridge for them, then contract a builder to create it, and finally, hire a guide to take them across. What option will you choose? 
Following are the key tasks and stages that need to be addressed and progressed through as you reinvent yourself. You can choose to undertake this journey alone and backpack it across the divide, or you can choose to light your path with support and guidance. Reinvention is a highly individual, personal process, but you don't have to go it alone. 
Key Tasks of Reinvention
Assess where you are. 

Determine what you want / where you're headed.

 

Test your goals / research your destination. 

Overlay what you've learned in #2 and #3 against what you think you want – then take it all back to #2 and rework it, preferably with the help of a coach or a mentor.

Investigate non-work related options (social, family,  etc.) that will also fulfill your evolving values/needs.

Incorporate findings from #4 and #5 and overlay the grids again. Notice how your evolving future map affects you at all levels, emotional, intellectual, and spiritual.

Choose to either follow this course or continue with your research.

Take action, trusting that this IS your path, but don't trust blindly. Stay awake and alert as you move ahead.

Consistently and continuously re-assess and re-evaluate where you're going/what you're doing/ how it feels.  



Remember, this is NOT a linear journey; it's a multi-dimensional experience. In these times of uncertainty It may appear that there is nothing we can do to make an impact. It's true we cannot tackle the immense issues facing humanity on our lonesome. But actually there is much we can do on our own, and together to make us unstoppable. 
Stay awake & aware.

Speak out with your voice, your vote, your feet & fingers on the keyboard.

Stay coherent no matter what shows up.

Reawaken your vision for the future frequently.

Focus on what truly matters most.

Own your DESIRES so you can realize them on your own terms.
Ask yourself – Are you ready for a Radical Reinvention?
---
Photo by Patrick Hendry on Unsplash