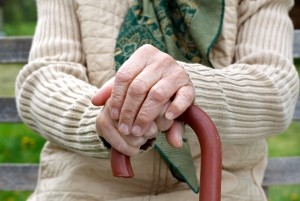 When consumers hear the phrase long-term care, the first thought that comes to mind is "nursing home." There is much more to aging care. A nursing home is just one of many types of care options for our older and oldest old. Because Baby Boomers are entering the mature market, they demand a very different kind of lifestyle and housing. For most, they do not want to live in a nursing home. For one thing, Nursing home costs are more expensive than any other.
In a well-known survey by AARP, they concluded that most people entering retirement want to age in their homes. Even at the White House Conference on Aging, July 13, 2015, President Obama encouraged aging experts, technology designers, and care providers to create services and products that help seniors stay at home safely.
Aging in place is less expensive, unless a person requires 24/7 care, then it's expensive. But if an older adult remains fit and active, eats healthy meals, and gets involved with activities that keep them busy, then it's possible only require minimal help and keep the costs down.
The Kinds of Care that Keeps a Senior Home
Home care
An individual can hire a private caregiver on their own or through a home care agency. The types of services a personal caregiver delivers are:
Housekeeping
Shopping
Meal preparation
Light transportation
Help with daily living activities
Laundry
Adult Day Care
It offers a schedule of activities and programs for older adults who live at home. It serves the individuals who live along and want to get out during the day to be with like-minded peers. The adult day care programs promote:
Well-being through social, health-related services, and nutritious meals.
They operate five days a week like a regular business.
It's an excellent option for those aging in place.
Technology for Aging in Place
There are many technological breakthroughs that help keep older adults living safely at home. The most popular:
An emergency response system,
Sensors place throughout the home for tracking
iPads loaded with applications for seniors to connect with family members and friends.
There are systems that monitor a person's medications, and even their activities within the home. Believe it or not, they can monitor how often a person uses the bathroom. I call that TMI. The best part of sensors and response systems, they keep an older adult connected with medical personnel if needed.
Carol Marak advocates aging with pride and wholeness. She writes for Assisted Living Facilities by contributing well-researched articles on senior living topics and aging care. Find her @Carebuzz and @SeniorCareQuest on Twitter and LinkedIn.