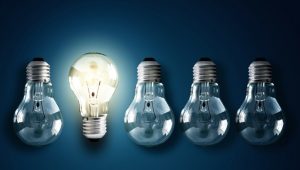 Over the course of 30 years, a career can teach you a lot about yourself and the kind of person you are. You will likely develop some opinions about the type of businessperson you are as well. I have had the chance to try many different things with many levels of success and failure on the curve. I have no regrets.
Quit: I walked out of a small software company. Why? The guy who ran sales was one of those jump-on-the-desk-and-tell-you-you're-stupid kinds of leaders. He would threaten to fire you daily. I refused to go through the abuse.
Pros – It was over, and I could focus on something new. I felt good being away from all the negative energy and I clearly wasn't going to learn anything I wanted to emulate. I learned many things "not" to do.
Cons – Loss of income, especially as my wife was pregnant. I selfishly created stress for those around me. Some feared I might be labeled a "quitter," though that never really bothered me. Labels suck.
Fired: A large brokerage firm fired me. Why? I refused to sell proprietary products to my clients, so my production fell, and they showed me the door.
Pros – Few people who get fired are surprised, so there is some element of relief that comes with the experience being over. I could sleep again. I had checked off one more thing I wanted to try, it didn't work, so I was one step closer to my career ambition.
Cons – Loss of income, as my wife was pregnant again. Being on the 72nd floor of the former World Trade Center was, bar none, the most dynamic environment in which I have ever worked. A couple of hundred brokers and traders who were smart, witty and equally adept, whether male or female, at telling the best jokes on the planet. I still miss them, 23 years later.
Retired: After we (the executive team I was part of) had negotiated the sale of the software company we managed, I walked away from a large retention bonus and took a shot at retirement. Why? I worked every day for eight years and missed every significant milestone important to my kids and our family.
Pros – Time, free time to do whatever I wanted. I got to spend time with my beautiful and wonderful sister before she died. I learned how to go to the supermarket, and I enjoyed it. I cooked a lot.
Cons – I had too much free time. I had no plan, no bucket list. I had all this time and nothing to do. I don't play golf and am not a boater. I stayed up late, slept even later and developed every vice a middle-aged man with a few bucks in his pocket can have.
In my quest to experience everything in my career I think I have just about closed the book, but there is a lesson learned here. With all I have experienced I still have a thirst to learn and try new things. I think I am improving my business skills and still have career-related goals that I would like to achieve.
So I have quit, been fired and retired and just don't recommend any of them… at least not for me. There are still many mountains to climb.
My best, Chris
---
About the author: Christian J. Farber and wife Susan live in Tinton Falls, NJ. Their home is near the shore where they spend a lot of time at the beach with their three boys. Chris is a featured and contributing author on many social media platforms. These include The Huffington Post, and his site Farberisms. Chris has had a long career in Marketing and Sales. He is a visionary thinker on business development. Chris has a reputation for building high-performing marketing and sales teams. His unique management style focuses on allowing people to perform without pressure or interference. Chris led many successful teams and performed transformation work at State Street Bank. Further, he has had success at start-up companies like Albridge Solutions. At Albridge, Chris was an early employee and helped lead the company's dramatic growth. Albridge, acquired by PNC Bank in 2008 for more than $300 million, is now a unit of The Bank of New York.