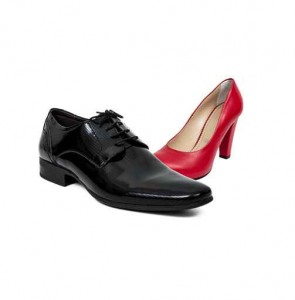 Companies with women board members are more profitable than those without, as I've written about before. Research from Credit Suisse Research Institute confirms this.
Yet female board members are still a rarity, and this is directly connected in part to the under-representation of women in executive positions, because board candidates are usually drawn from people with executive management, preferably CEO, experience.
Still, there is a pool of candidates to choose from that is being underutilized. Why?
McKinsey & Company research shows that although many structural barriers to women's advancement are being dismantled, the barriers in our minds are still a significant obstacle. They surveyed corporate managers and CEOs about why women are still not being promoted, and the responses generally fell along these lines:
"She's too aggressive" (or "too passive"). Whether a woman is perceived as aggressive or passive, that's different from the judgment a man would face, and she often doesn't receive the coaching a man would to help her assimilate into the company's culture.

"I don't want to tell Bob he didn't get that job." There's a limited pool of senior positions, and leaders are not comfortable telling protégés they have groomed for years that someone else is getting the spot.

"I don't know how to talk to or mentor her." Men tend to sponsor other men, find it harder to build relationships with people when they share fewer common interests, and sometimes are nervous about forging a close relationship that could seem inappropriate.

"If I put a woman in that role and she fails, it'll set back all women." Mind-sets like this one inadvertently treat men as individuals and women as representative of their whole gender.

"A woman isn't right for that role." Long-held stereotypes about the relative strengths of men and women survive, at least in vestigial form.
The attitudes here show that sexism is alive and well in Corporate America, which is probably not breaking news to anyone. But corporate executives do not live in a vacuum. They don't hold these irrational beliefs about women only at work.
Similarly, these attitudes are not a problem peculiar to the Fortune 500. They are all too common men—and women—in our society. No amount of structural change or lip service will make a dent if we aren't also working on how women are viewed and treated in society as a whole.
So if you are thinking this issue doesn't affect you because you run your own business, think again. It affects the disposable income of your market, and I'm not just talking about the salaries of women being passed up for promotion and board candidacy. I'm talking about all the people who work at these companies that could be 26% more profitable if they had some women on their boards.
Part of me hates having to make the argument that gender equality in the workplace is profitable. We should strive for that equality because it is the right thing to do. Full stop.
But the fact of the matter is that what is right goes hand-in-hand with what is profitable in this case, not only for Corporate America but for entrepreneurs as well.
No matter who you are, where you work or run your business, this situation affects you and is affected by you. We all have constant choices to make about how we think about women and in turn how we act and speak. We have constant choices in what we are willing to accept from others.
With sexism, there are no innocent bystanders.
 What ideas do you have for gender equality on boards and in management?
Featured image: Dollar Photo Club