People have frequently asked me, "Is courage the same as empowerment and bravery?" I don't think so. Here is how I believe these vitally important concepts are distinctly different.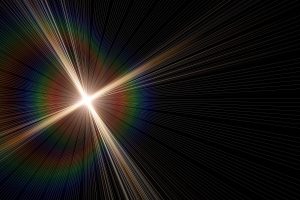 Courage is an internal process. It occurs when you make a conscious decision to tap into and use your inner "reservoir" of heart, which you might not have even realized you have.
Courage manifests itself when a person embarks on a journey that is in line with their "heart and spirit." In fact, heart and spirit is the root of the word courage. Tapping into your courage enables you to stand in your true Self — your solid core. A courageous person's leadership style exemplifies their ability to "lead self." This is where you display your understanding of courage consciousness such as Eleanor Roosevelt and Abraham Lincoln. They acted according to their convictions despiteopposition or attractive opportunities that would betray their true nature.
Simple everyday courage can be a powerful force for positive change, and it's available to everyone because it's your birthright. It's what gives you permission to finally ask for a raise, confess that you hired the wrong person or spot, and act to the first red flags.
Empowerment is a feeling, a quiet dignity and belief that every individual has value and a determination to base one's life actions on that belief. Martin Luther King, Jr. and Mahatma Gandhi demonstrate empowerment, as does contemporary activist Shannon Galpin. Empowered individuals move societies forward. Empowerment can result when someone else bestows responsibility or faith in us. Empowerment can also be the mental outcome of a brave act. One feels empowered.
Bravery is action.It is most often thought of as an impulsive act to protect others at one's own expense, in the face of an imminent threat or danger. It carries a sense of physical threat and is usually accompanied by adrenaline-activated feats, commonly referred to as "heroism." Our culture tends to focus on bravery since it hovers around physical courage. Physical courage is one of many facets of courage such as spiritual courage, leadership courage or moral/ethical courage.
---
Global speaker Sandra Ford Walston is known as "The Courage Expert" says that she has one job: to teach people how to claim their courage. And when people engage Sandra, their lives move to their true Self. For over twenty years she has been a human potential specialist who studies courage. She is a certified coach and certified in the Enneagram and MBTI®. The author of three books, Sandra is a trailblazer in the field of feminine courage, everyday courage and non-gender courageous leadership. Sandra enjoys golf, skiing, yoga, travel, cooking, meditation, reading, and being an 11th Hour hospice volunteer.