A Long-Term Care Article for Loved Ones of the Elderly
Finding the Best Long-term Care for an Aging or Disabled Loved One
By Dawn Waddell Elledge RN, CCM Board Certified Aging Life Care Professional, Owner @ Elledge Geriatric Care Management
Whether or not you have thought about long term care for an aging or disabled loved one, the reality is that human life expectancy has increased steadily over the past few decades. The number of people living past 70 has dramatically increased, and because of higher standards of living, by the year 2040 the percentage of nursing home residents will jump from 50% to 130%. In the United States, more than 70% of nursing home residents are 75 years of age or older. 92% of those are Caucasian, 6% are African-American, 1% are Spanish, and the remainder are Asian, Hispanic mix or of other Native American descent. Another important contributing factor to the ever increasing need for long term care is the decline of the extended family in our culture. American households consists mainly of what sociologists refer to as the "nuclear family." This is where the home is downsized to a single unit family replacing the former agricultural and extended family group.
Because we live in a very mobile society, more families are moving miles apart as the children become adults. Siblings are far removed from one another, and parents are very likely to have to care for themselves when they grow older.
The bottom line is that long-term care issues are here to stay. Also very important is the awareness that long-term care insurance premiums are usually less if you buy them when you are younger; this is not a preparation that should be postponed until one is nearing the possibility of needing long-term care facility placement.
Here's a rundown of some of the types of long-term care settings most commonly found in communities throughout the United States today…
Adult Daycare alternative
Accessory Dwelling Units alternative
Subsidized Senior Housing
Board and Care Homes
Assisted Living Facilities
Continuing Retirement Communities
Certified (Medicare) Home Health Care option to facility based alternative
Hospice Care alternative
Respite Care alternative
Home and Community-Based Waiver Programs for the Medicaid & V.A. Eligible
Programs of All-inclusive Care for the Elderly who are Medicare/Medicaid
Nursing Homes (custodial-non-skilled-non-Medicare-long-term care)
Retirement Centers/Apartments
Multi-level of Care Complexes
Personal residential or facility based private pay sitter
For senior citizens and their loved ones there is a vast number of resources within every community, these are just a few examples:
Local Community Senior Citizens Centers for Supportive Services
Transportation Programs
Non-Medical Care Agencies
Certified Home Health Care Agencies
Geriatric Care Management (Aging Life Care Professional)
State Ombudsman
State Dept. of Health
Council on Aging
Veterans Services
Mental Health
Dementia & Aging Care-Giver Support Groups
Admin. On Aging at www.aoa.gov (1-202-619-0724)
Centers for Medicare & Medicaid Services at www.medicare.gov
ELDERCARE LOCATOR www.eldercare.gov
Long-Term Care Ombudsman (1-202-332-2275 FOR MORE INFO)
State Health Insurance counseling & Assist. Through St. Dept. of Health
Area Agencies on Aging at www.eldercare.gov
Aging & Disability Resource Center at www.adrc-tae.org
For more information on dementia care go to Alz.org or contact Vanderbilt Memory and Alzheimer's Cntr.
__________________________________________________________________
Dawn Waddell Elledge RN, CCM Board Certified Aging Life Care Professional, Owner @ Elledge Geriatric Care Management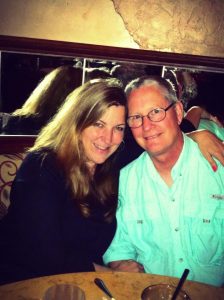 I'm currently transitioning from professional board certified geriatric care management to becoming a hospice nurse manager in the home health sector. I write books that outline how "it will dawn on ya, life's a journey…." Life has certainly been an interesting journey for me as a nurse person who has keen insights on living, aging and accepting the natural process of it all, like you mean it. Intentional living is what the journey is all about!!