Frida Kahlo – Surrealist & Survivor
The theme of Women's History Month this year is "Celebrating Women Who Tell Our Stories." Frida Kahlo, one of the most famous artists of the 20th century, revolutionized feminine storytelling and the entire Surrealist landscape. Kahlo challenged various social norms through her artistic subject matter, ranging from identity to infertility.
Frida Kahlo was never formally trained at an art institution. She was self-taught, learning much from observing those around her. From her famous muralist husband Diego Rivera to Pablo Picasso, Kahlo's circle was filled with creatives. As a result, Kahlo traveled all over the world honing her craft to develop her now iconically recognizable style. While Kahlo was being influenced by those around her, she was simultaneously influencing countless other artists around the world.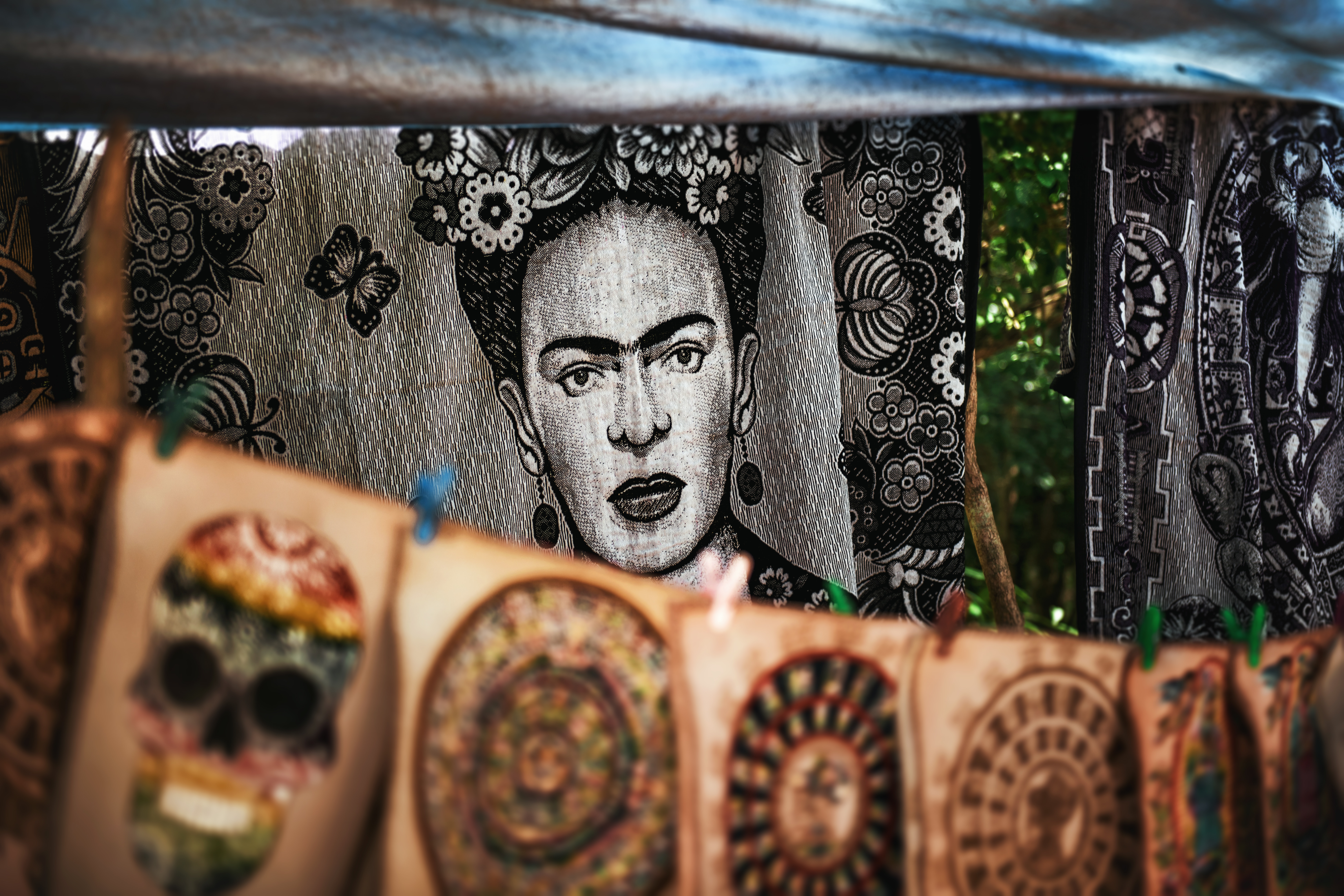 Kahlo's work was an unflinching exercise in self-reflection. Kahlo used her art to explore her binary identity, inspiring others to do the same. Her portraits often depicted the paradox of her Jewish European and Indigenous Mexican heritage. Through her extensive self-portraiture, Kahlo told not only her own story, but the stories of those before and after her.
From the beginning of her life, Kahlo survived against all odds. As a sickly child, Kahlo battled polio which resulted in lifelong complications. Then, at the age of 18, a tragic streetcar accident left Kahlo bedridden and fighting for her life. Instead of letting the accident end her career, she used her time in recovery to dive headfirst into her art. Her chronic pain led to severe mental health issues and an inability to bear children. Again, instead of suffering in silence, as so many women are socialized to do, Kahlo transmuted these tragedies into her work.
Kahlo's refusal to let her health halt her creations took the art world by storm. When she was bedridden, she developed special tools to allow her to continue painting. A powerful example of her tenacity was her first solo exhibit. Kahlo arrived by ambulance and attended the exhibit from a canopied bed she was carried in on. Although her life was tragically cut short at age 47, her legacy lives on through the fearless female artists she still inspires.
What things have you felt "silenced" about in your life? Have you harnessed that into your work? Or have you spoken up and turned that voice as your life's purpose?
---