"Be thankful for what you have; you'll end up having more. If you concentrate on what you don't have, you will never, ever have enough."
~ Oprah Winfrey
Happy Thanksgiving! This holiday marks a time of remembrance and celebration for all we have and hold dear. It's a time to gather with family and friends—even more precious this year, as so many of us had to meet virtually last year.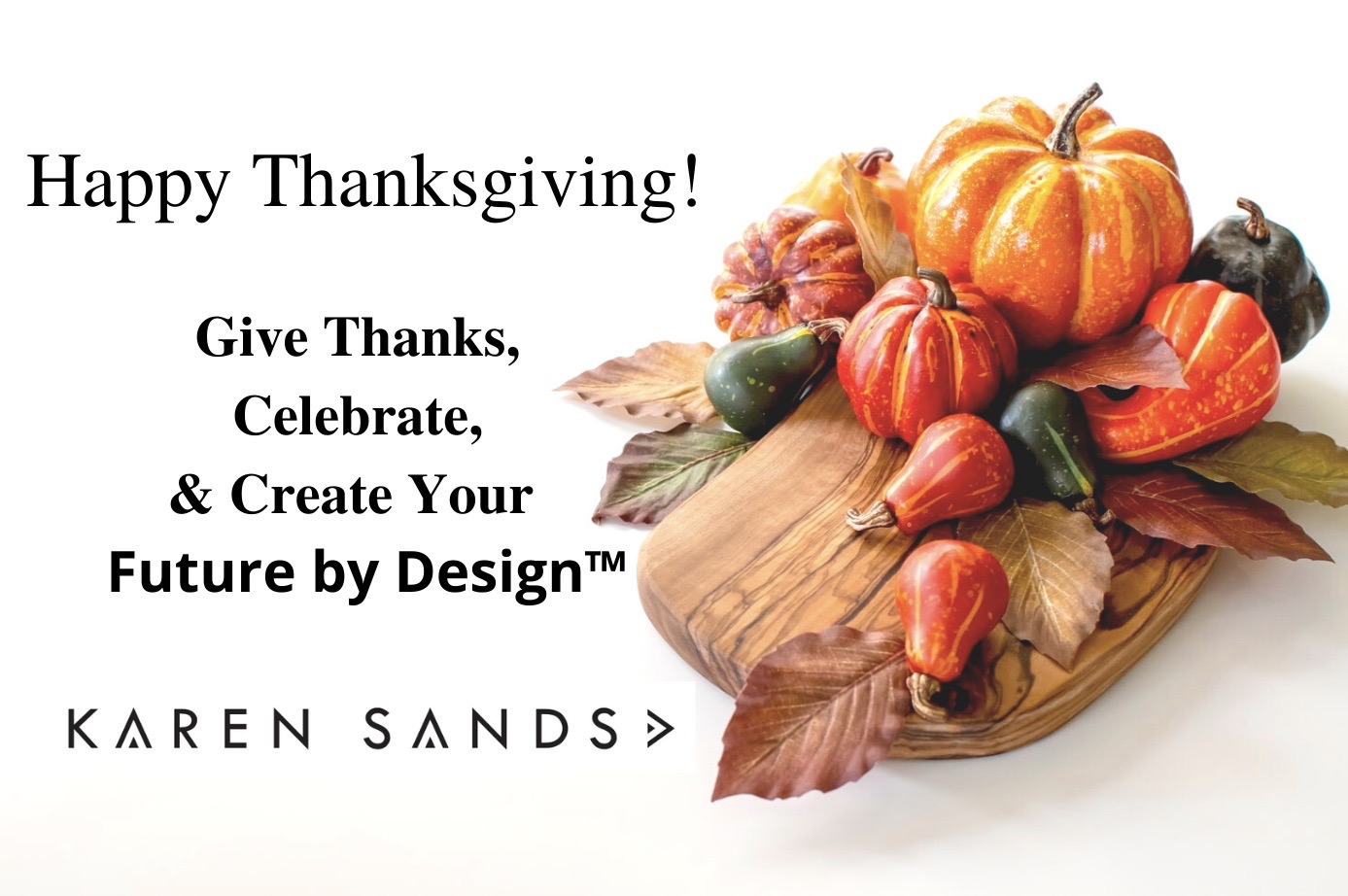 Yet the deafening cacophony emanating from way too many new tragedies as we get ready to break bread are hard to reframe. In the company of those we cherish, this is the holiday to begin the inner and outer work of reframing and remembrance.
I'm grateful for all of you—my readers. You have allowed me the opportunity to share my inspiration, and in turn be inspired, in my work each day.
In these times of change, as winter fast approaches, remember to continuously reflect on yourself as you refocus on the pursuit of your very best and most authentic life: embodying the true essence of our self-agency, authority, and authenticity as we each together reimagine and recreate our Future by Design™. 
Just for you this Thanksgiving, I'm offering my book The Greatness Challenge absolutely free! I hope you enjoy it this holiday.