I came across a recent article by Martha Boudreau of AARP, who wrote, "78% of older workers … reported seeing or dealing with age discrimination at work last year [2020], up from 61% in 2018." In a time when many of us are feeling more burnt out and overstretched in our careers than ever, I find this disheartening but not surprising. Despite the existence of both federal and state laws against age discrimination, we're still trending upwards in the amount of age bias in the professional realm. In difficult times, people become more competitive, rigid in their judgments, individualistic, and less willing to compromise or find common ground with others. This only leads us to the dark prospect of a win-lose situation morphing into a Zero Sum Game! Despite decades of research and applied initiatives by myself and other practitioner-scholars to address these intersectionality factors, we have all been affected by social and economic strain and uncertainty due to Covid, while ageism remains rampant. 
A recent article in Forbes titled "Gendered Ageism Affects Women's Job Security And Financial Viability" found that 80% of the people they surveyed had experienced gendered ageism in the workplace. Gendered ageism is defined as "the intersectionality of age and gender bias." The coupling of these intersections currently leaves 4 out of 5 women in, or proximal to, a toxic work environment. 
The following statistic reported this year by AARP demonstrates just one instance where this occurs. A quarter of "midcareer" women, defined as those aged 40-65, have "seen their financial situation worsen over the course of the Covid-19 pandemic." We know that many, if not most, workers have taken a hit during the pandemic, but women bore the brunt of the sacrifice as they most often had to fill the role of caretaker of the family. Time and again we see that because women can do more, as they thrive in work or home, they are pushed into doing less for themselves. Outdated socioeconomic and cultural norms serve to undercut new possibilities of agency for midlife women who want control over their own destinies. 
Women 65 and older have faced unique challenges. Many were aged out or otherwise disproportionately fired before retirement. From the beginning of 2020 to the first day of 2021, the unemployment rate for people 56 and over saw an increase from 3% to 4.9%. Workers in this demographic take an average of twice as long as younger workers to find a new job. 
Ageism is not only an issue for the aged. Most of us will live to be 85, even 95… that's a lot of life to live!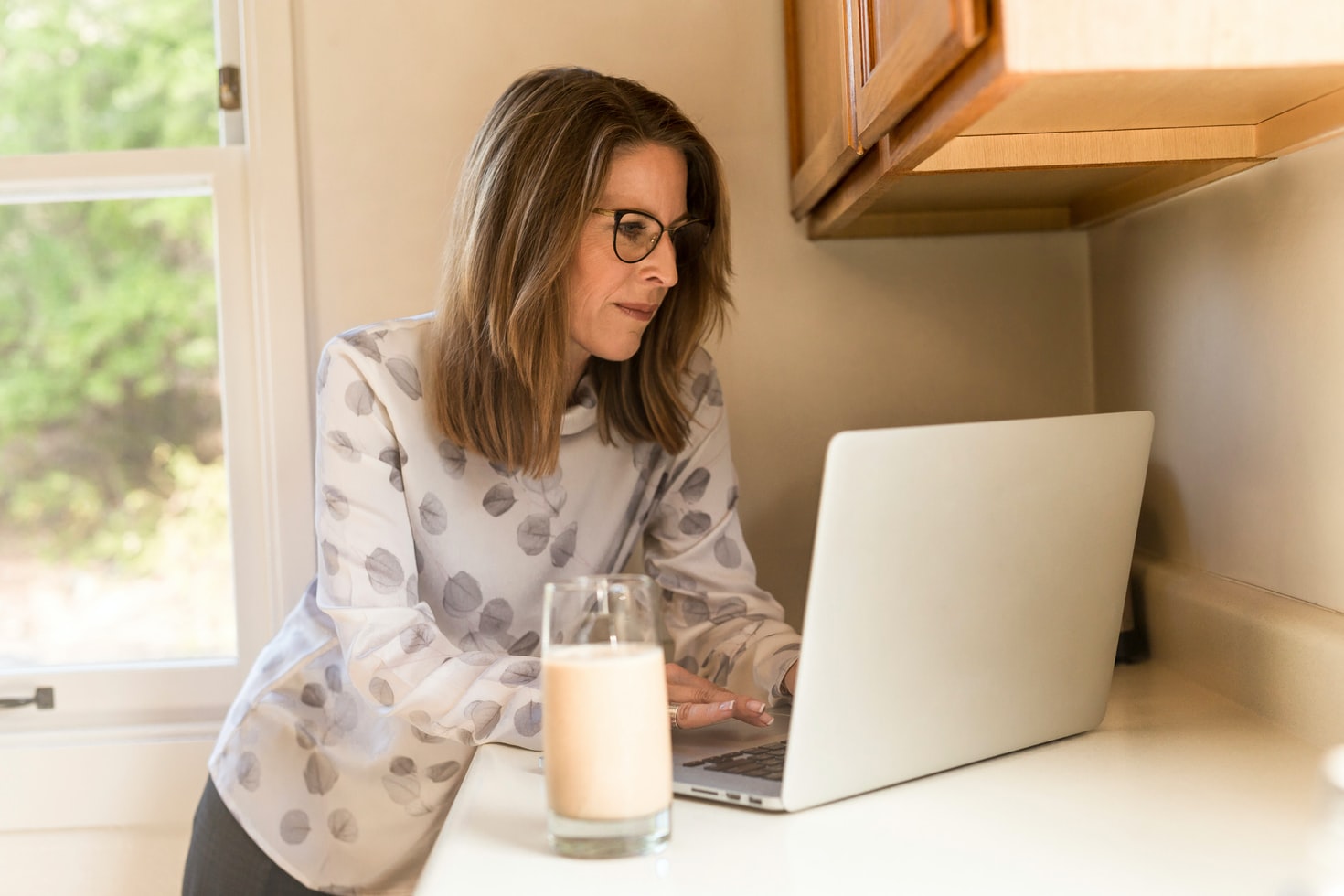 In my career, I've seen many ways that ageism manifests in the workplace. It can lead someone to complete dissatisfaction in a career they once cherished! We are also collectively feeling the exasperation of a workplace culture that's been created and often continues to be fed: a culture that allows the -isms to take hold—ageism, sexism, racism. 
A LinkedIn survey reported that 50% of people now feel differently about their careers as a direct result of the Covid pandemic. Out of those people, 73% said they now feel less fulfilled by their work. The pandemic has allowed us the time to sit and ponder. And what we've come out with is a new sense of our true selves and thirst for life. We want more from our communities, schools, and our workplaces. We want to feed our Souls. Don't sit in a career where there's a disconnect between your ethics and passions, and your work. If you don't feel that you can make a change in that culture, it might be time to move on.
A recent article by The Atlantic, titled The Great Resignation is Accelerating, discussed how this year has seen record-breaking numbers of workers quitting their jobs. They go on to say that this phenomenon is not coming from laziness, but rather from a sense of optimism. Workers know their value and believe that they can find a job that will match their expectations.
The New York Times published an article, In a 'Workers Economy,' Who Really Holds the Cards?, where they look at the power shift we're going through. A service industry worker, Zella Roberts, shared that  "Workers are fed up and restaurants are desperate." She elaborated,  "We're scarce, we have higher standards and that gives us more power than we've had before." Workers are demanding that their needs are met and they're not afraid of leaving a position that is unwilling to meet those standards.
"Hidden workers" might also be the answer for the wave of resignations sweeping the nation. According to Anna A. Travis, Ph.D, in her recent article, Where to Look for Hidden Workers, hidden workers are the people that have been "​​overlooked and abandoned by the traditional labor market." Hidden workers are those of racial or ethnic diversity, Veterans, former felons, neurodivergent people, caregivers, and older workers. Harvard Business School estimates that these workers make up 17% of the people eligible to work. Overlooking these groups has been to the detriment of companies everywhere and will continue to be an issue until companies realize the true value and strength that comes from a diverse workforce. 
At the same time, the pervasive myth that older workers will simply vanish from the workforce could not be further from the truth: the U.S. Equal Employment Opportunity Commission reports that women 55+ are expected to make up over a quarter of the women's labor force by 2024 – almost twice their number in 2000! 
If you're feeling undervalued and in need of a career change, or seeking untried options, know that you're not alone. With the Great Resignation upon us, now is a great time to leverage your experience to find a position that works with you, for you. This is even more tantalizing for those of us 50+ whether seeking an on-ramp back into the workforce full time or returning as an independent experienced consultant or for-hire gig employee.  For all generations, if you are in a place where you can take a sabbatical to reflect and reevaluate your next move—take it. The world is rapidly evolving around us and we all need time and support to clarify our vision and adjust. Remember the old normal isn't coming back, and the new normal isn't even in our crosshairs yet. Taking a real pause is good medicine for your Soul and will enrich and enliven your legacy career no matter where you currently are on your career path. The gift of "Pause time" is that you'll know where and when to pivot from and onward to your what's next.
Empowerment comes from within when each of us finds our true center, reclaims our self-agency and self-authority—then and only then can we fully own our gifts and talents outright! When we become one with our DESIRES there's no stopping us! The Universe brings us all we desire when we take on the world where its needs intersect with our talents and gifts. Your absolute power comes from being in alignment with this ancient truth. Keep moving towards more and more life for this is not the time to give up but rather it's the best time to rock your world!
What really inspires and calls you? Toward what greater purpose can you re-orient yourself for the next 20years? In these times that seem to test us from every angle, don't be so hard on yourself. Give yourself a break or take one! But remember to be unrelenting in your pursuit of unwavering self-agency and self-authority. Only then will you create y(our) Future by Design™!
You're on your way to revealing and living your Signature Greatness DNA! Brava!
---