For this weeks Throwback Thursday Blog I wanted to share a post that seems to always be on our minds, "Can we control how fast we age?"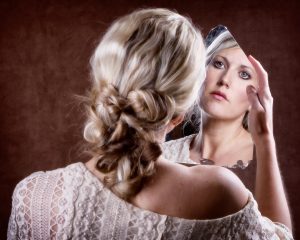 Most of us struggle with the disconnect between the age we feel inside and the age we see and feel in our bodies. Our capacity for extraordinary visions and creative leaps is truly ageless, no matter the packaging, but that doesn't make the aches and pains (corporeal and emotional) of an aging body any less real.
The aging process has long been something of a mystery. Even though many people tout products, diets, and other methods to slow or stop aging, these have been difficult to put to the test scientifically because we haven't had a way to objectively measure the aging process.
Until now.
A new study in the journal Molecular Cell describes an exciting development in measuring biological aging, with implications in forensics, health treatments, and possibly ways to slow the aging process.
Researchers at the Institute for Genomic Medicine in San Diego studied 656 people ages 19 to 101, focusing specifically on DNA methylation, a genetic process that leaves markers in our blood. By mapping these markers along with changes to the genome, Dr. Kang Zhang and his colleagues discovered they could determine biological age from a blood sample and accurately predict the rate of aging in that person.
This is clearly an exciting new method with potential for health and wellness therapies and treatments of specific diseases. For the first time, we can tell whether a particular therapy or regimen slows or speeds up aging. The more we are able to measure these effects, the more knowledge we will have about what we can do, eat, drink, etc., that will slow the process of aging in our bodies.
But of course, the road from initial research to application is always much longer than people realize. No one should put their lives on hold, waiting for the fountain of youth to hit the shelves. In fact, discoveries like this should impel us to do just the opposite, to be more persistent in pursuing our BIG visions now, especially those that will make a difference in the world around us. The more visible we are post-50, leading, volunteering, and changing the face of business, the more we'll create an ageless legacy that will live up to the promise in our cells.