A Note from Karen
The Big Shift, the Great Turning, the Great Transition, . . . whatever you choose to call it, we are already in it. It's no longer in future tense, that's for sure. The ground is shifting in dramatic upheavals, upending everything we thought we knew was so.
Headlines have us believe we are becoming more future savvy regarding climate change, gender equality, and ensuring enduring human rights-all are front and center in the US and in the UN.
There's no doubt in my mind that we are being given another chance to restore, and re-story, our possible futures across all four generations and into the eons ahead.
One of the greatest tools we have to meet this challenge is "Conscious Aging," which our first Ageless Expert, Harry (Rick) Moody, describes in his article "Conscious Aging: A New Level of Growth in Later Life."
But what is our story now? Is it the Boomer Change Agent redux? Everywhere I put my ear to the ground, I hear a call for the re-storying to be intergenerational. All four generations on the planet together at this time have roles to play, especially in the almost equally enormous numbers of Boomers and Millennials (aka Echoboomers, or Boomers' kids).
Studying the future requires thinking beyond reality, thinking outside-way beyond-the limits of the box. The challenge is to integrate our "left" and "right" brains, our inner feminine and inner masculine, but that integration often doesn't begin until we head into our older years-if it happens at all.
We are all undergoing or can see the signs of radical deconstruction alongside radical reconstruction and even transformation. In between these signs, our societal, intergenerational, and individual demon shadow lingers.
One such shadow can be seen lurking in the ageism so prevalent in our culture, where the stereotypes linger regardless of the rapidly changing reality. Speaking out against it is not only standing up for ourselves. It's standing up for the future of the generations that follow.
And speaking out is not the only path of change. As this month's featured article discusses, sometimes the best force for change lies in visibly being who we are.
To your ageless future,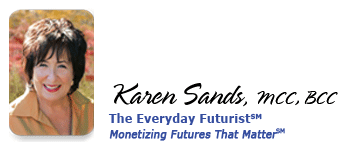 Please visit with me on Twitter, LinkedIn & Facebook
P.S. I know your inbox gets full, and I respect your time. That's why I will always strive to bring quality content, resources, and offerings relevant to those 50+ and the people who serve them. If you need to manage your subscription, please see the link at the bottom of this email.
Positive Aging Does Not Mean Denial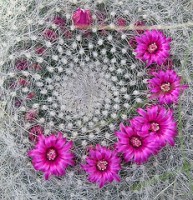 Positive Aging is the latest meme for describing new approaches to life post-50, approaches that focus on changing the conversation about aging to encompass the reality that the years ahead of us hold more potential, not less—for meaningful work and business, making a difference, and living lives of significance, value, and visibility.
I am wholeheartedly on board with this movement and what it represents for women especially, for we often bear the brunt of the negative aging stereotypes. Culturally, women are still judged based on their appearance, at every age, and many of us internalize this equation of appearance = value. This makes aging particularly difficult, as our appearance naturally begins to become less and less in line with our cultural standards of beauty.
And this is where I feel we need to be vigilant about not reinforcing these damaging stereotypes under the guise of "staying positive."
Harvard's Daniel Gilbert wrote in Stumbling on Happiness that we tend to underestimate the bad and way overestimate our happiness, especially when projecting our future. He goes on to explain the many psychological illusions that tend to distort our perception of happiness.
I surely am an example of this, stumbling around seeking happiness. I never see what happens to me as tragic. And I've surely had my share of bad times. I always find the silver lining, the nearly invisible gold thread, some positive rationale as to what my takeaway is going to be.
We women are really adept at this. The good news is that it means our psychological immune system is working at optimal levels. The not-so-good news is that we tend to go into positiva mode and not see reality for what it is. Instead, we keep the story going and stay in denial.
Denial of aging comes in many guises, from (literally and figuratively) buying into the idea that we're only beautiful if we look young to not saying our age for fear that we'll be discounted. The problem is that the more we perpetuate this, the more we reinforce the idea that at a certain age, we should be discounted. What if more of us proudly proclaimed our age? Would we make a dent in the stereotype that life ends at 40 or 50?
As it stands, so few people do this that those whose age is known are far too easily disparaged. I wrote about this in January, the comments from a client about Hillary Clinton being too old to run in 2016 and those of a CNN reporter, a woman, commenting about Hillary's hospitalization as being particularly serious at her age. A blood clot from a concussion is serious at any age!
Then in March, I was watching the news reports on the conservative PAC—definitely a whole other worldview than that demonstrated at the PAC (Positive Aging Conference) I had just left! My jaw dropped when they showed clips of Mitch McConnell making Golden Girls cracks about Hillary Clinton. And as if that wasn't enough to get me marching again, another jerk Republican declared that Hillary should get a face lift. (Thank you, Paul Begala, for coming to her defense: "No, she's not going to get a face lift. She's not a Republican socialite woman!")
Then recently, a usually sharp MSNBC woman pundit adamantly nixed Hillary as a winning candidate in 2016 because of her age. Hearing this ageism again was infuriating, and from a woman, someone's daughter!
These are examples related to just one woman, and they only contribute to a focus on her age that detracts from focusing on her substance and the good she could for our country if elected, the good she has done already.
We see women like Hillary as the exception not the rule when it comes to women post-50 in positions of power, making a difference. I believe this is in part because so many of us out there making a difference do not often enough come out of the age closet.
Our attempts to focus on the positive by ignoring or even denying what we see as negative ironically only make our society less open to positive aging in general.
I think it's time to embrace reality and who we really are, including our age. We are the visionaries we've been waiting for—because of our age, not in spite of it.
What do you think would be the impact of more people proudly owning their age?
Announcements
I am very pleased to announce that we have a contribution from our very first Ageless Expert on AgelessFutures.com, Harry (Rick) Moody, PhD, professor, lifelong teacher, prolific author, and director of academic affairs for AARP. Dr. Moody was in fact my professor and mentor from my post-master's studies and my teaching at the renowned pioneering Brookdale Center on Aging. He has contributed a thought-provoking piece, "Conscious Aging: A New Level of Growth in Later Life."
Top Posts from the Ageless Futures Blog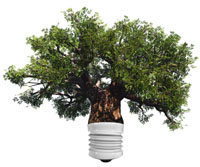 Creativity after 40
I've had many clients tell me they are just not creative people, thinking the term describes only artistic people, but this couldn't be further from the truth. We all have creativity inside us, just as we all have a visionary voice. . . . Read more and leave a comment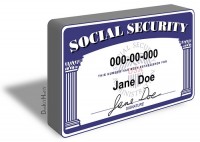 The Retirement Age Myth
Whenever I read about retirement age, and how it has changed or is changing, all I can think of is "What difference does it make?" Why, in this day and age, do we even have a "retirement age"? . . . Read more and leave a comment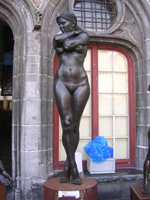 Women, We Need to Talk
Over the past few months, I've traversed the country speaking and reporting, and everywhere I go, I keep hearing the recurring theme of "reimagining." This paradigm-changing phrase is a favorite of mine, and now it is morphing into a meme . . .especially around retelling our generational story and our her-story. . . . Read more and leave a comment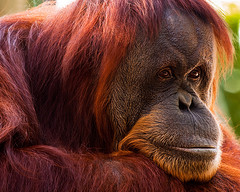 Does the Midlife Crisis Serve an Evolutionary Purpose?
What is a midlife crisis? The clichéd images are of a man in his 40s buying a red sports car and pursuing younger women, but a recent study published in the Proceedings of the National Academy of Sciences calls into question these clichés. . . . Read more and leave a comment